Enneagram Know Your Number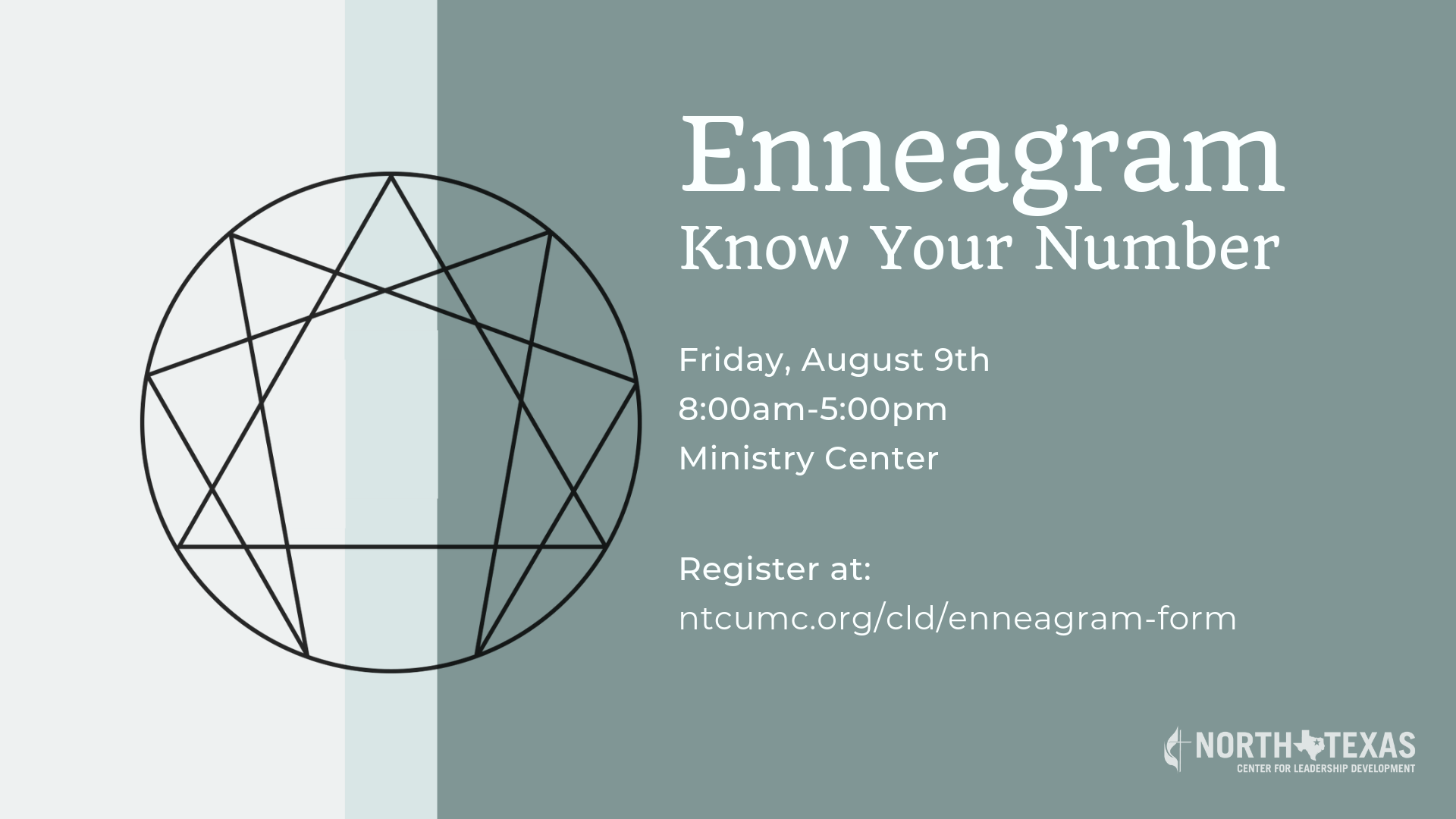 Friday, Aug. 9 from 8 a.m. to 5 p.m. at the North Texas Conference Ministry Center.
It will be led by Rev. Chris Schoolcraft using The Enneagram Journey.
Registration is $40 which includes lunch and the study guide.
Partnerships
Advancing Pastoral Leadership
Participants in Advancing Pastoral Leadership Program will have the opportunity to learn from a variety of pastors and community leaders while developing their capacity for fruitful leadership. The five-year program is an extraordinary opportunity for focused and intentional leadership development and formation.
APL is made available by the Texas Annual Conference to ordained elders who have at least 30 more years of active pastoral ministry. Elders must be nominated by a District Superintendent or the Bishop. NTC pastors will receive partial funding through the Center for Leadership Development.
Texas Methodist Foundation
TMF's Leadership Ministry helps clergy and lay leaders to discern and discover new ways to steward their communities' potential to fulfill God's purpose. Learning Communities, Learning Projects and developing Congregational Cultures of Purpose and Generosity are three program areas where TMF's Leadership Ministry is making a difference.
More
Events
Resources