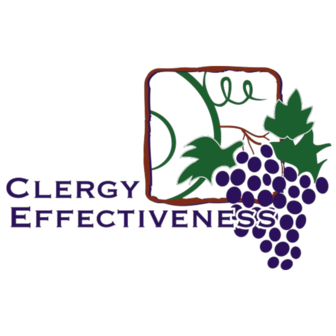 The Bishop's Initiative on Clergy Effectiveness began its work in August 2013 at the direction of Bishop Michael McKee and was composed of a diverse group of laity and clergy from the North Texas Conference, several members of the Board of Ordained Ministry, one District Superintendent and the Director of the Center for Leadership Development. The group was charged with identifying characteristics of effective pastoral leadership, studying current evaluation tools and making recommendations for the future. At the completion of this work, group made recommendations in three areas:
Staff/Pastor Parish Relations Committee Training - Training to support and resource local churches to partner with their pastors in reaching effectiveness at District Training Days once a year.
Formative Process - A process to help clergy continually form and grow in effectiveness.

This process is based on the Marks of Fruitfulness, utilized by the S/PPRC and available to the Cabinet. The S/PPRC is charged with helping the pastor to identify areas for formative work and seeks to meet at least quarterly using the Marks of Fruitfulness as a guide for conversation. The S/PPRC will help to set formative goals for the pastor and celebrate successes.

For more information please see Clergy Effectiveness: Identifying and Sustaining Effective Clergy Leadership in the North Texas Conference booklet adopted by the Annual Conference in June, 2014.



Summative Tool - A process to "sum up" a pastor's effectiveness at year end.
The Year End Review Form and the Marks of Fruitfulness (due December 15th of each year) will be utilized by the Cabinet to identify areas of strength and areas of growth for clergy as the appointment process unfolds each Winter/Spring.
---
Marks of Fruitfulness
The Marks of Fruitfulness is a summative tool used in the context of a formative process aimed at helping pastors build capacity for living as faithful disciples, leading congregations effectively and developing fruitful ministries in the mission field.
Summative Process
The evaluation process for the North Texas Conference is available for completion between Sept. 1 – Dec. 15. All appointed clergy and their staff parish (SPRC/PPRC) committees should log into the system with the username and password provided by email. All evaluations should be completed no later than Dec. 15.
If you have general questions, please contact your District Office or email [email protected].
General Information
Each year Clergy and S/PPRCs are asked to complete the Profile, Review and Evaluation forms. These 3 forms assist the Cabinet in making decisions for the upcoming appointment season. The Bishop and Cabinet will begin using the information from these forms in January.
You should always begin any online form completion at the NTC website for Clergy and S/PPRC's End of Year Reports here.
Login Information
Please click the below associated instructions for login information. If username or password assistance is needed, please contact your District Office or email [email protected].
Click here to download Clergy Login Information
Click here to download S/PPRC Login Information
If username or password assistance is needed, please contact your District Office or email [email protected].
Completing the Evaluation
Review the Marks of Fruitfulness Evaluation to become familiar with the skills and competencies that will be evaluated.
To maximize your time, it may be helpful to use the above mentioned document to capture and save comments. Copy and Paste (using Ctrl-V) into Marks of Fruitfulness.
When beginning work on the evaluation, please allocate 20-25 minutes to complete.
Each "mark" will require a comment that supports your rating. This is a free form, so add any information that will be supportive. If the "mark" has not been demonstrated, please select "not observed.