Are called ...
Lay Servants are lay members of the United Methodist Church who are calledto give primary attention to service within the local church. They may hear their call in the Lay Servant Ministries Basic Course and explore it through the advanced course Spiritual Gifts.
Are equipped ...
Lay servants are equipped through Advanced Courses to collaborate with clergy and to grow in service to church and community through ministries of Leading, Carin
Are sent ...
When Lay Servants are called, equipped, sent and effectively deployed, the missional results within the local congregation can energize the entire laity, so that together, we can make disciples of Jesus Christ for the transformation of the world!
Upcoming Events
Feb. 22, 2020 at First UMC McKinney the HUB (102 W. Lamar St., McKinney, TX 75069). A one-day course for accreditation as a teacher of LSM courses in the NTC, Prepare to Teach. This is the only time Prepare to Teach will be offered in 2020. Email for registration information.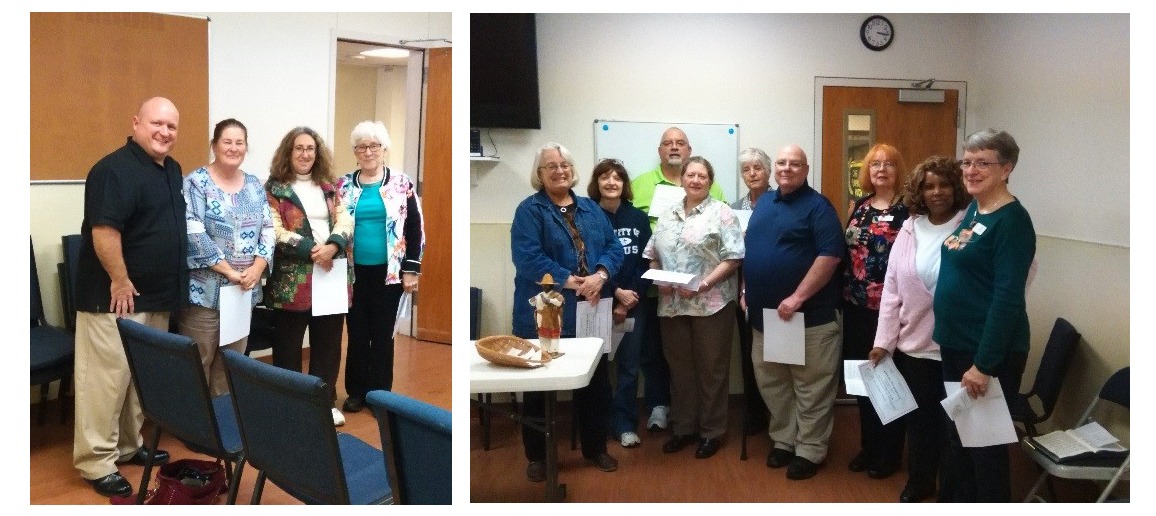 Directors
Herman Totten, Director of the North Texas Conference Lay Servant Ministries

2100 Pembrooke Place, Denton, TX 76205

(940) 390-8519

Lori Massey, East District

1203 Cedar St., Bonham, TX 75418

(903) 227-0302

East page
Susan L. Grant, Metro District
511 Kirnwood Place, Dallas, TX 75232
(972) 224-6381
l
Metro page
Brett Smith, North Central District
Not available
(214) 907-6870
NC page
TBD, Northwest District
NW page
Susan Anderson, Web Information Coordinator
104 Wild Oak Lane, Hickory Creek, TX 75065
(940) 497-2707