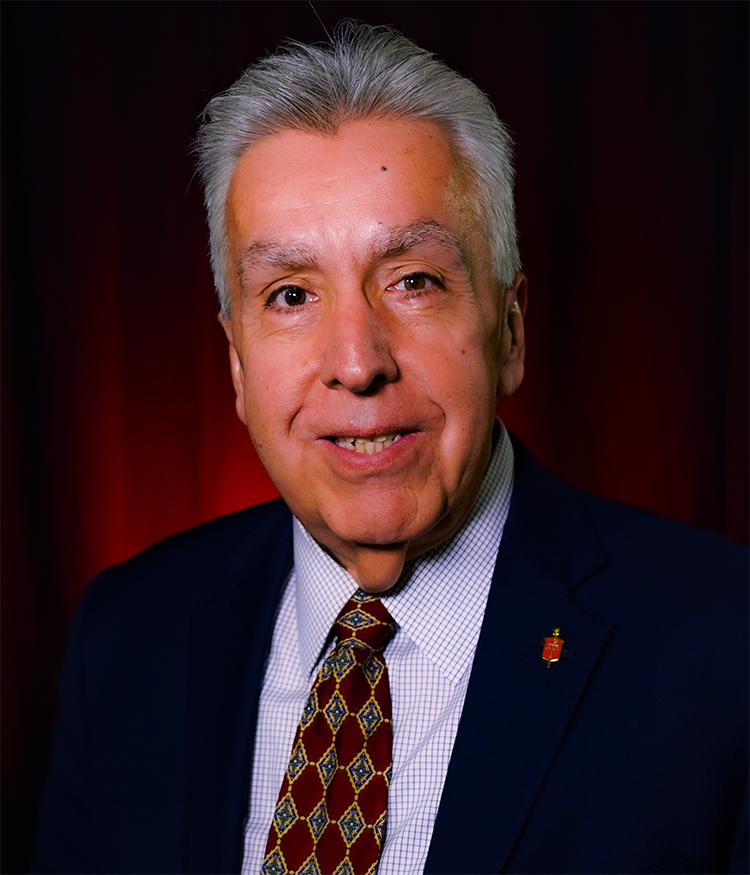 Ruben Saenz Jr. is a native of south Texas and lifelong United Methodist. In 2016, he was elected bishop by the South Central Jurisdictional Conference and assigned to the Great Plains Conference, based in Topeka, Kansas. On Jan. 1, 2022, he also assumed the episcopal leadership duties for the Central Texas Conference.
In his role as episcopal leader, Bishop Saenz has been a steadying and driving force for the mission of making disciples of Jesus Christ for the transformation of the world during the turbulent times of emerging from COVID and churches discerning to disaffiliate from The UMC.
Bishop Saenz is a graduate of Stephen F. Austin State University in Nacogdoches, Texas, and a former high school teacher, high school football coach and businessperson. He earned his master's of divinity and doctorate of ministry degrees from Perkins School of Theology at Southern Methodist University.
He served congregations in East Dallas, Oak Cliff Dallas, El Paso and Edinburg, Texas. El Buen Pastor (The Good Shepherd) in Edinburg was the largest Hispanic-American UMC in the country during his 10-year pastoral tenure. As a pastor, he focused his ministry on intentional spiritual practice and formation, developing a lay apostolate and equipping people with tools and encouragement to move out of generational poverty.
In 2010, he was appointed to serve as the Southwest Texas director of congregational and new church development, and he helped start 11 new churches before being appointed to director of conference connectional ministries and executive director of the Rio Texas Conference's Mission Vitality Center in January 2015. In that role, he oversaw the conference's missional strategies and objectives for congregational vitality, starting new churches, clergy and lay leadership vitality, uniting people and transforming communities.
He enjoys drawing and painting landscapes with various mediums, endurance cycling and high-intensity interval training, fishing and golfing, aromatic and flavorful cups of coffee from different regions of the world, visiting new places, meeting new people and watching NFL football. He has a growing interest in writing for publication, Meso/South American civilizations, Abraham Lincoln's presidency and faith that does justice.
Bishop Saenz is married to Mayé. They have four adult children, all active in the life of The United Methodist Church. Two of their sons, Aaron and Ruben III, serve as pastors of growing congregations in the Rio Texas Conference. He and Mayé have 10 grandchildren.
Contacts & Social Media