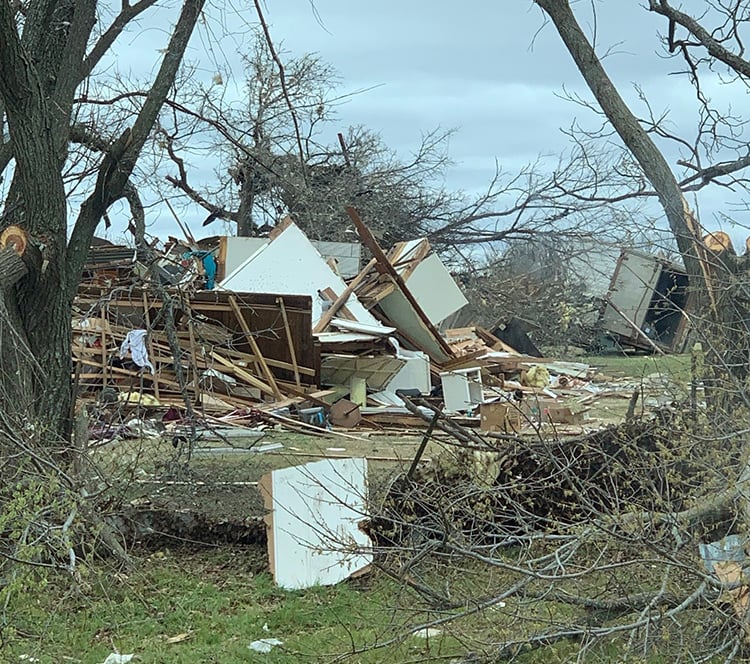 Early Response Teams (ERTs) fill a specific need in the early days after a disaster to clean out flood-damaged homes, remove debris, place tarps on homes, and otherwise help to prevent further damage, while providing a caring Christian presence.
ERTs are not a first-response group of emergency workers, nor are they recovery, rebuild, or repair teams. Under very specific guidelines, ERTs assist survivors, without causing further harm or being a burden to the affected community.
All ERT members are trained by authorized UMCOR trainers, and are given identification badges as evidence of successful completion of each training.
To request assistance during times of disaster for your church or your neighborhood, or to schedule a training in your local church by one of our UMCOR certified trainers, call 972-526-5000.
Training
These teams are trained using curriculum prepared by UMCOR. Most teams have a fully-equipped trailer with all the necessary equipment, but this is not required. Teams are available for blue-tarp and mud-out. Some teams are chain saw certified as well.
The basic track will last five hours; the recertification track is three hours. Lunch is included for both tracks. The cost for participants is $25 and will include printed materials, a T-shirt, snacks and lunch.
Basic and Recertification class: TBA
MinistrySafe Requirements
A background check and MinistrySafe certification is required for all participants. For volunteers your background checks must always be kept updated every two years. Check with your local church MinistrySafe and background checks administrator.
Bring the MinistrySafe Screening Verification form to class and give it to your instructor. The form must be signed by your church's MinistrySafe administrator.