Happenings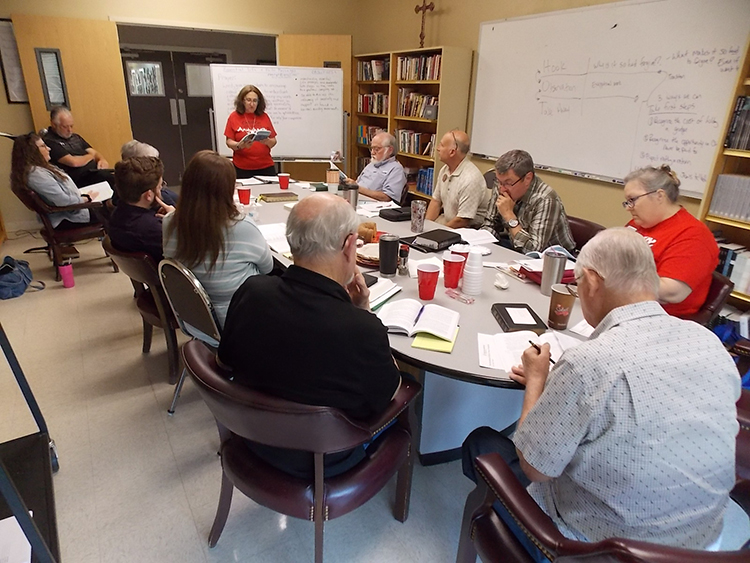 Our recent Lay Servant Ministries (LSM) advanced class here in the Northwest District was a true blessing! Taught by Ray Morgan an "at large" member of the LSM team for the NW District and Lori Massey, LSM director for the East District of our conference, "Lay Pastoral Care Giving" is a course you will want to implement in your church.
The program is well structured, allows for ongoing instruction while building in a mechanism for feedback and collaboration during the congregational care process. It can easily be integrated into existing outreach programs. The program is similar to Stephen's and Congregational Care in its approach.
Ten people participated in the class, held at the Whitesboro UMC.
Classes Offered
TBA
Learn About District LSM Director David MacLagan
Learn About District Lay Leader Anne Aaron