Virtual Mission Trip Lends Insight Into UMC's Ministry In Honduras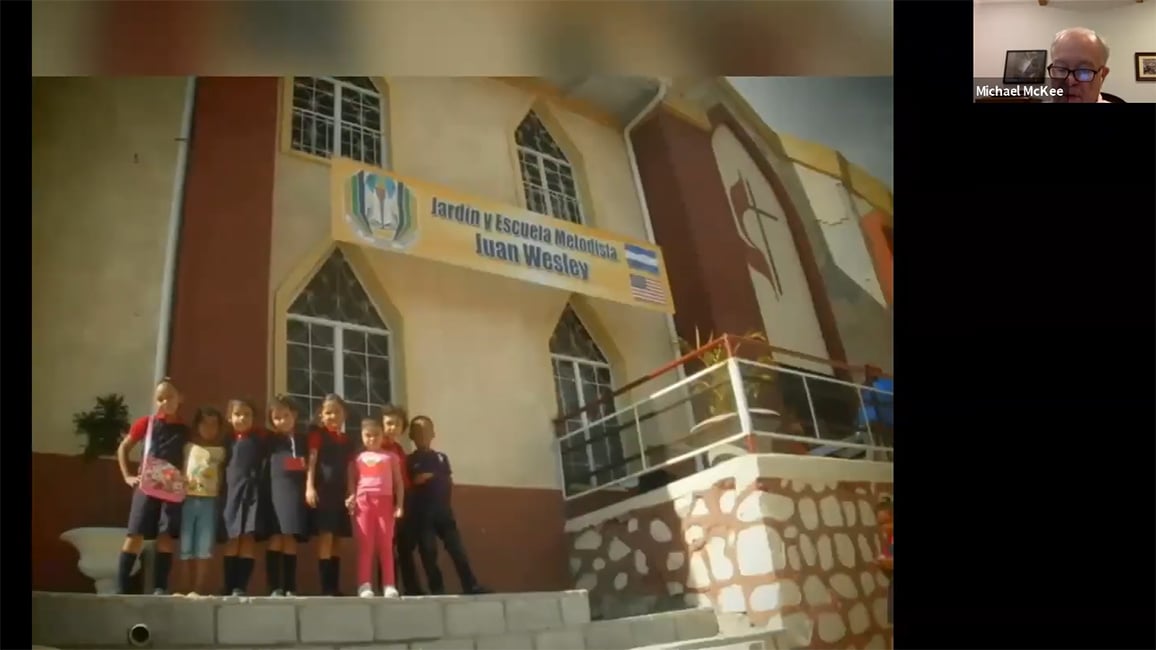 Each night participants were led in worship by a Honduran pastor, treated to a "Cultural" moment and listened to testimonies
The last week of April, 46 people – most of whom were from the North Texas Conference – made a four-night virtual trip to Honduras to learn about the United Methodist Mission there and build upon relationships that had begun before the pandemic.
Certainly, there were aspects of a more typical mission trip that were missed, like savory Honduran food and awkward but grace-filled attempts to bridge the language barrier. Still, the virtual format afforded mission trippers with opportunities to learn about the ministries of the Mission, develop new relationships and offer signs of solidarity and support.
Half a dozen churches in the North Texas Conference are engaged in a church-to-church partnership with a congregation in Honduras. The second night featured breakout sessions, in which church leaders from both countries could connect and spend some time together.
Rev. Georgia Harrison, Adult Education Pastor at First UMC Wichita Falls, said about the virtual trip, "I appreciated hearing from the Honduras leaders about the different things they are doing in their churches – from the Wesleyan theology they were sharing to the helping ministries they are doing for their communities."
The past year has been particularly challenging for the churches in the Honduran Mission. In addition to adapting to the challenges of the pandemic, Honduras was hit by two hurricanes in late 2020. It was so inspiring to learn about the resilience of these United Methodists and the ways they responded.
Randall Lucas, Director of Missions and Outreach at Lovers Lane UMC, commented, "It was powerful to connect with the Honduran mission through the virtual mission to witness the needs of the community and see how they are addressing those needs in their mission context."
Each night, the virtual trip participants were led in worship by one of the pastors from the Honduran Mission, were treated to a "culture moment" in which they were given insight into unique aspects of life in Honduras and listened to testimonies about the impact of the Mission and its ministries.
One highlight was a candid and informative conversation about global migration and how it has affected people in Central America. In recent years, the country of Honduras has lost almost 10% of its total population to emigration.
Each night of the virtual mission trip was recorded.
To learn more about the United Methodist Mission in Honduras and explore ways that you and your church might develop an international partnership with Honduras, email Rev. Andy Lewis or click here.
Published: Wednesday, May 19, 2021