Summit Attendees 'Feel Called To Put Their Faith Into Action'

More than 400 attendees at gathering designed to educate, advocate on issue of immigration
Participating in a Courts and Ports trip this past year immeasurably impacted Hannah Phillips, an intern at First UMC Denton. On the educational excursion to the Texas-Mexico border, she repeatedly heard this refrain: "Si Dios Quiere," which translates to "God is willing."
Upon her return, Phillips penned a hymn based on her experience. She, along with members of the praise band from her church's Open service, opened the North Texas Conference's Immigration Summit on Feb. 9 with the song that set the stage for an afternoon of worship and learning.
"Our God is willing for us to be safe, but we have to be willing to put the work in, too," Phillips said. "We should bring the justice and peace of our willing God."
The event attracted more than 400 people to Lovers Lane UMC who gathered for worship, witness statements, a message from Bishop Michael McKee and seven breakout sessions that were educational and empowering.

"The turnout was remarkable," said Rev. Andy Lewis, a key planner of the event, director of the Center for Missional Outreach and assistant to the Bishop. "I think it shows that many United Methodists in North Texas are deeply troubled by our country's broken immigration system and feel called to put their faith into action and do something."
Adriana Campos shared the story of her family's journey to the United States for opportunities and her Deferred Action for Childhood Arrivals status. Campos came to this country when she was 3, graduated from Texas Woman's University and works with children with special needs. She has siblings, her youngest sister is 6 and an American citizen.
When speaking of what could happen to her younger siblings if their parents were to be deported, Campos said, it's "not a great feeling living on the edge not knowing what your future will look like and how to plan. All their hard work could disappear in a second."
Her prayer is for the government to "see my family and other families as people who deserve an opportunity to live in a fear-free country … to see them as people who want to work hard and contribute to the United States."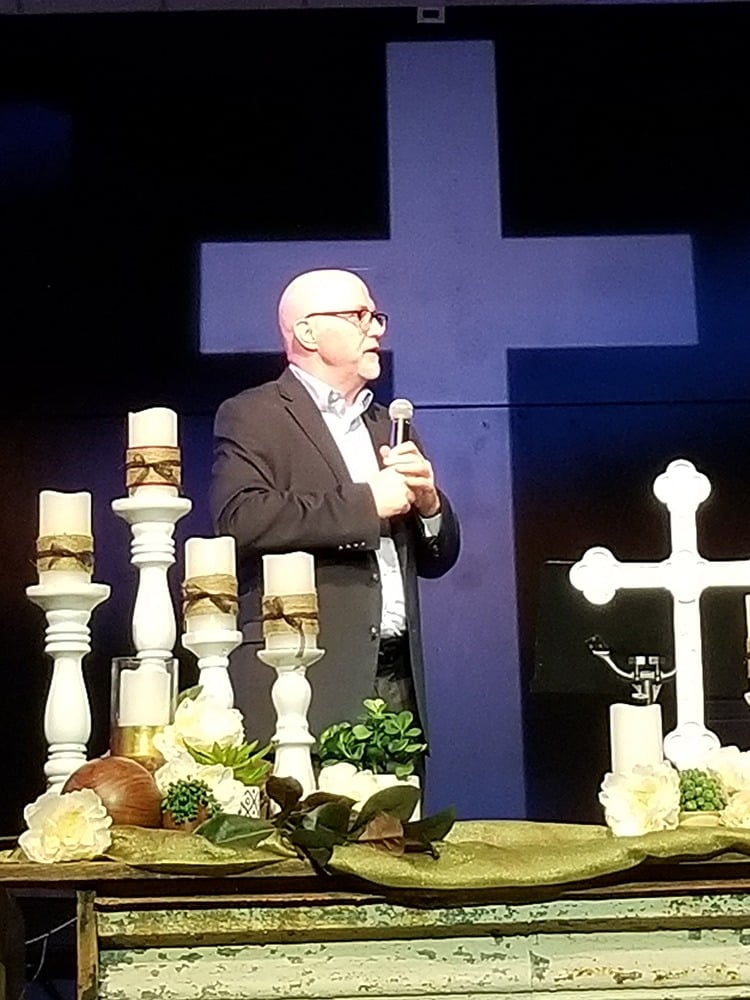 Rev. Eric Folkerth, senior pastor at Kessler Park UMC, spoke about his family's immigrant story that began in 1754 as a 17-year-old came to America. He reminded the congregation of the story of the Alamo during the Texas Revolution.
"These ideas of permanent borders are a myth," Rev. Folkerth said. "The border has moved over many people in our state. It's not to say we should not have laws, but we should compel our state and government to treat people with compassion."
Bishop McKee's sermon focused on the "Wandering Aramean," from Deuteronomy Chapter 26. He paused on the 11th verse as the most important, "Then you, together with the Levites and the aliens who reside among you, shall celebrate with all the bounty that the Lord your God has given to you and to your house."
Bishop McKee reminded the crowd that large numbers of Anglos didn't come to Texas until the 1830s. Everyone assumes those of Mexican descent came after the Anglos arrived; many were here before.
"Borders were not originally placed on the planet Earth by God," Bishop McKee said. "Borders are a construct on how to keep track of some things or who is in and who is out. This land does not belong to us. It belongs to God."
Worship music was provided by the Hispanic Pastors Combo and the praise team from the Zimbabwe African Fellowship at Lovers Lane UMC.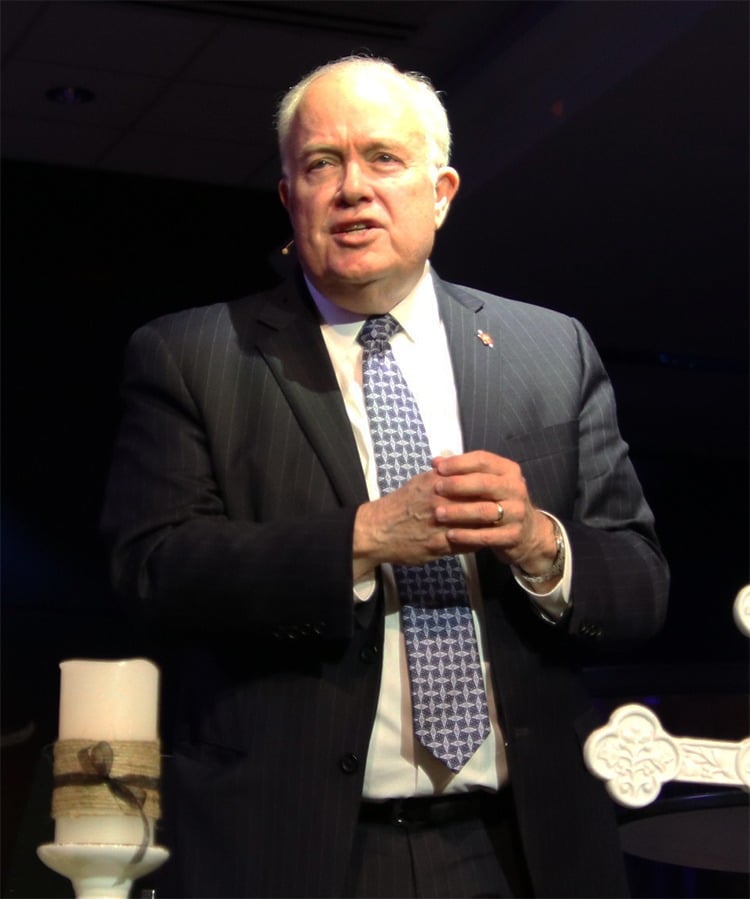 Following worship, participants moved to breakout sessions on topics ranging from advocacy, ministry with immigrants, accounts and immigration legal services.
"I think there is a hunger to be equipped for the work of advocacy and to roll up our sleeves and make a difference," Rev. Lewis said. "And, I believe we, as United Methodists in North Texas, can make a real difference in the lives of immigrants seeking to come to the U.S. and in shaping the whole immigration system."
Rev. Amy Spaur, pastor at Christ's Foundry UM Mission, led a session entitled Ministry with Our Immigrant Neighbors and reminded attendees that "immigrants are whole people: mind, body and soul."
"They often do have educational and physical needs, but they also have spiritual needs," Rev. Spaur said. "If you are interested in starting a ministry with immigrants, make the ministry holistic and minister WITH the community."
Said Margaret Crosby, a member at Lovers Lane UMC who attended the Advocacy 101 session with Texas Impact: "It reminded me of what I needed to do to make a difference and the ways I can. I need to not be complacent just because I'm an old lady."
Marcie Salamone, a member from Arapaho UMC, came to the event because she had attended a Courts and Ports program with her church. She said what she saw there was heartbreaking and brought to mind her grandfather, who emigrated from Italy.
"I can't imagine what he would have thought if he had to do the same thing as those at the border," Salamone said. "It could have been him."
Published: Friday, February 14, 2020