Annual Conference 2022 Spotlights, Celebrates Diversity Across The NTC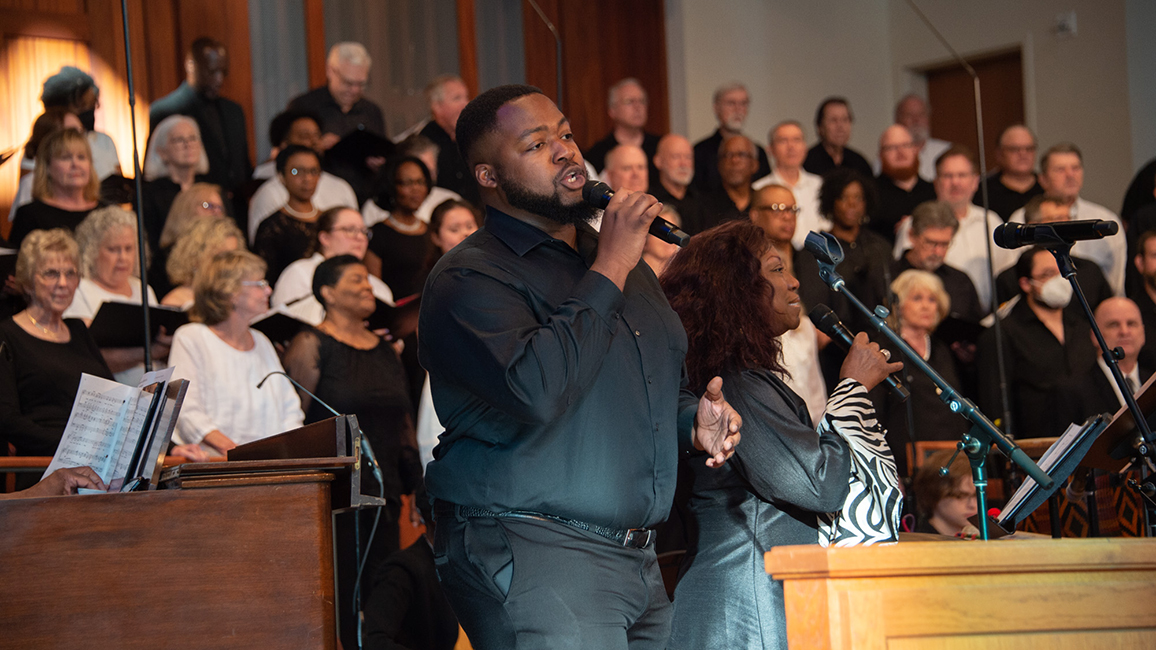 More than 500 participated in a Together We Dine, joining in meaningful, facilitated conversations with people of diverse races, backgrounds
From the first notes of opening worship, God's diversity of design was on display throughout the 2022 North Texas Annual Conference. The music selections, voices amplified at the chancel and the content of the conference's reports and keynote remarks each echoed the North Texas Conference's commitment to embracing and celebrating the rich diversity present among its members.
During opening worship, a choir made up of more than 100 singers from FUMC Richardson, Hamilton Park UMC, Spring Valley UMC and St. Luke "Community" UMC joined guest worship leader Rev. Dr. Cynthia Wilson and Banda de Pastores to open Annual Conference with music that ranged from traditional hymns and Kari Jobe's "The Blessing" to a solo performance of "Baba Yetu (Swahili Lord's Prayer)" and a bilingual singing of "Abre Mis Ojos Oh Cristo/Open the Eyes of My Hear." Bringing together a range of languages, cultures and worship styles set the stage for a rich and transformative Annual Conference.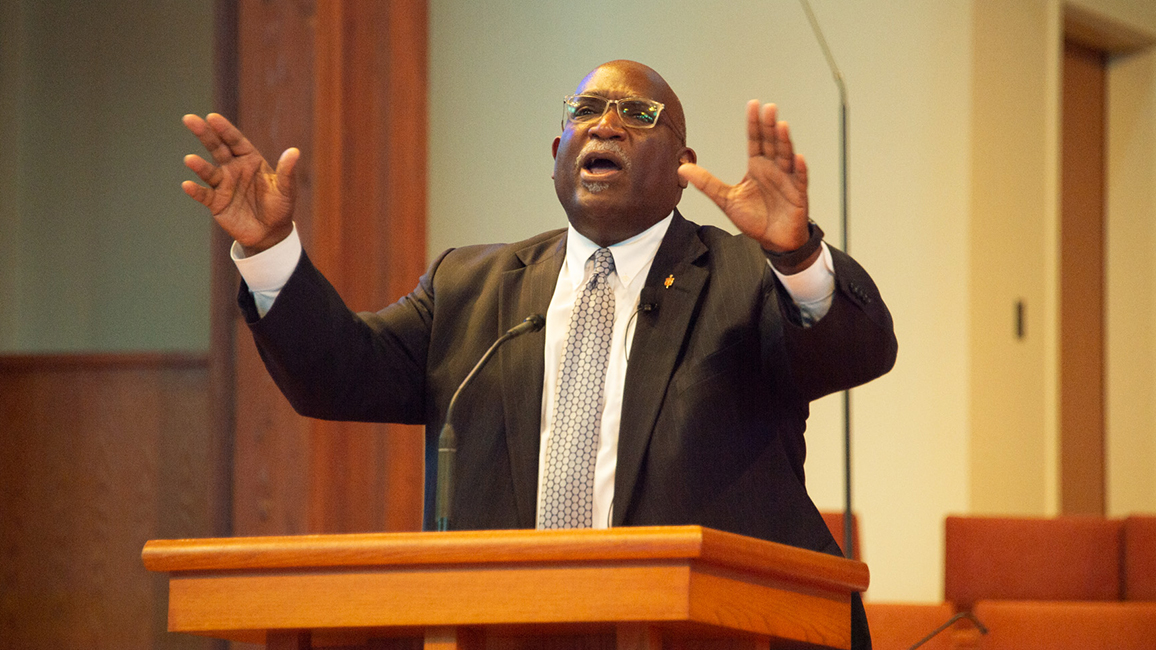 Bishop Gregory Palmer, of the West Ohio Conference, joined Annual Conference as a guest speaker, delivering three keynote addresses. In each, he spoke to the issue of systemic racism in society and in the church.
"Don't sanitize history! Tell the truth about it," Bishop Palmer said. "The goal is not people feeling bad. The goal is the opening of eyes, the opening of minds, the opening of hearts in ways that we would refuse to ever let that happen again."
In 2020, Bishop Michael McKee introduced the Journey Toward Racial Justice initiative as a way for the North Texas Conference to acknowledge and dismantle racism in our churches and the communities we serve. Annual Conference moments that spoke to the steps taken and progress made since that introduction included:
More than 500 conference attendees participated in a Together We Dine lunch event, joining in meaningful, facilitated conversations with people of diverse races, backgrounds and perspectives.
Bishops McKee and Palmer showcased their newly released podcast, The Unfinished Church, in which they, along with Bishop LaTrelle Easterling, discuss the work of antiracism with leading authors, activists, preachers and teachers.
The Black Church Initiative team presented their Phase 2 report, including recommendations to develop a ministry hub in South Dallas, introduce a Young Black Lay Fellowship and launch a new Black church in the Denton/Collin County mission field in the next two years.
The Journey Toward Racial Justice and Diversity, Equity and Inclusion teams presented their annual report, including updates from the Congregational Journey Toward Racial Justice pilot year.
More than 30 individuals, speaking six languages and representing 11 nationalities across all four districts, joined the Center for Church Development at the chancel, spotlighting the diverse communities where they are serving and making disciples.
Published: Thursday, June 9, 2022