'We Have Much To Share With Each Other'

Cynthia Rives reflects on recent trip to Honduras and the impact she anticipates it having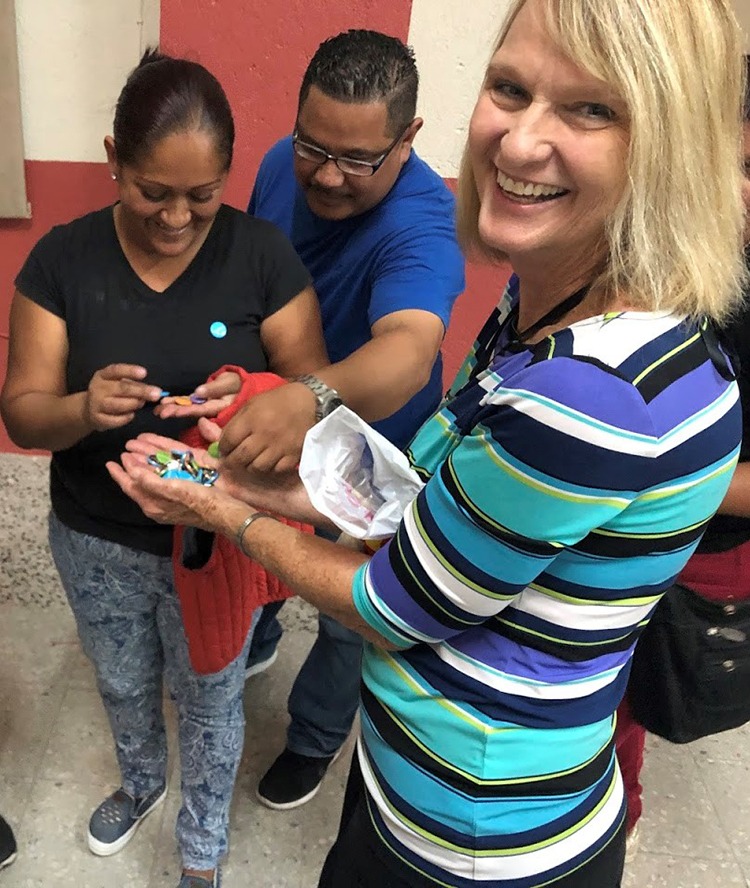 After my fourth trip to the border this year on which I was part of a group trying to feed supper to a thousand people at a respite center in McAllen, I knew I needed to start making connections with people of faith in Central American countries. I wanted to understand why so many of their young families risk the dangerous trip to seek asylum in the United States.
I was excited to see that the North Texas Conference was sponsoring an exploratory trip to Honduras with Bishop McKee to meet with our brothers and sisters in United Methodist congregations there.
It was wonderful to meet with the laity and pastors in some of the Honduran churches and talk to them about immigration issues. A real highlight for me was meeting Andrea Reily Rocha Soares, the United Methodist Women Regional Missionary for Latin America. On the trip, she led conversations with the women leaders in Honduras, and I was happy to hear how informed and involved the women were concerning the issues that are affecting their families and communities They are ready to step up and be the "light of the world!"
I'm hoping there will be many churches and United Methodist Women groups in the NTC who are ready to partner with them in the important work there is to do. We have much to share with each other.
To learn more about the many ways that you can be a partner, email Rev. Andy Lewis or click here for more information.
Published: Monday, October 14, 2019