Youth At First UMC Burkburnett Make A Firm Commitment To Service

Angels giving back to church, community in a major way
Eight middle-schoolers at First UMC Burkburnett graduated from Confirmation last spring but decided they didn't want to sever the tight bonds they formed during their year-long study. Instead, as a way to continue growing in their faith together, the group formed the Angels of First UMC Burkburnett, which since June 2019 has logged more than 1,000 hours of community service and raised $2,000.
"I choose Angels because it is the best outlet to support, help and give back to my community and my church," student Dawson Dabovich said.
Even though the youth plan and do the work, they do need some adult help. Fortunately, Carl Alfert – known as Brother Carl around the church – was hired to help with the vision and work of the youth.
"Kids are the future," Alfert said. "I am honored to be a part of raising the next generation of our community leaders."
Since June, the youth have: painted and repaired a playground, built a float and participated in a Christmas parade, helped prep and load meals for those in need, helped the United Methodist Men with their annual garage sale and held a fall festival at the church.
The youth use funds they have raised to fund other projects. One fundraiser was an art gala with pieces created by the children at Vacation Bible School. Through this gala, the youth raised $1,200.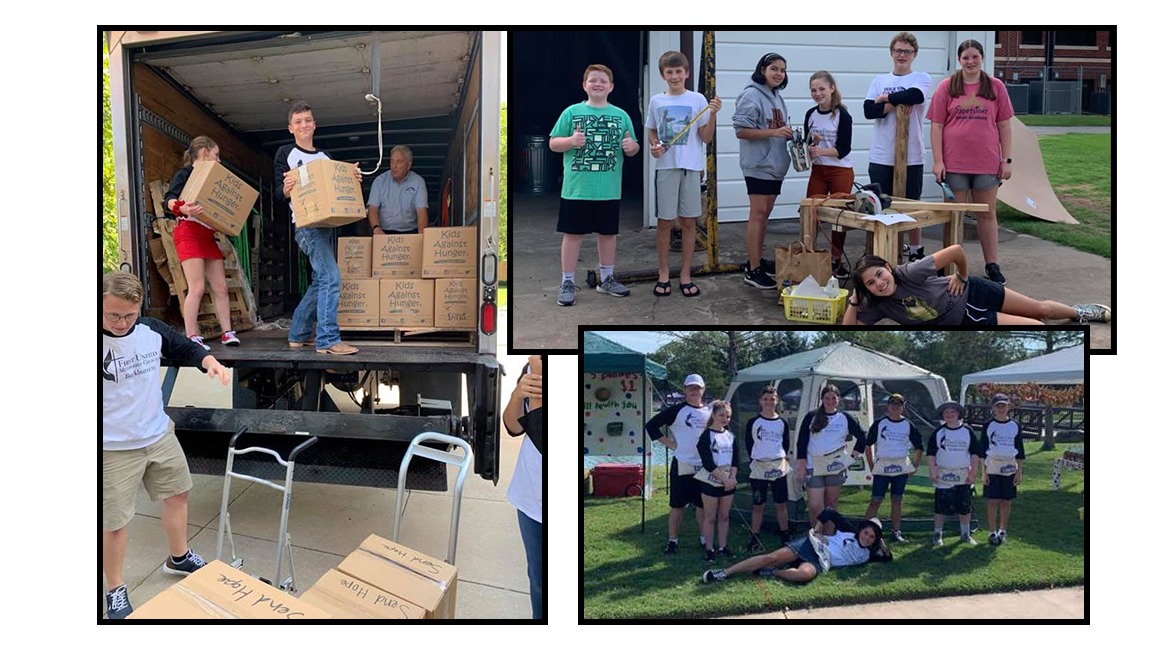 Their hard work has earned them recognition on the state level. After 700 hours of service hours, the offices of Sen. Pat Fallon and Rep. Mac Thornberry recognized the group for its commitment.
"When you see your work make a real impact, it makes you want to do 100 times more," student Carlie Ash said.
The program has been so successful that the group was invited to train other leaders at the Northwest District Meeting to help other churches motivate their youth and develop leaders.
"First UMC Burkburnett is thrilled to see this ministry thrive well beyond our expectations and its contagious effects on the congregation and community," Rev. Liz Talbert said.
Rev. Talbert said they have had to tweak the program a bit through time. She said that working on scheduling and communication are important to parents. The program tries to be intentionally invitational, create disciples and maintain flexibility with their Sunday and Wednesday youth time.
The youth see it as an obligation to help.
"The Lord has given me so much! The least I can do is pay those gifts forward," student Rosalie Alfert said. "Plus, I have made life-long friends with the other Angels and everyone else in the congregation."
Published: Wednesday, March 18, 2020