Young Preachers Festival: June 27-28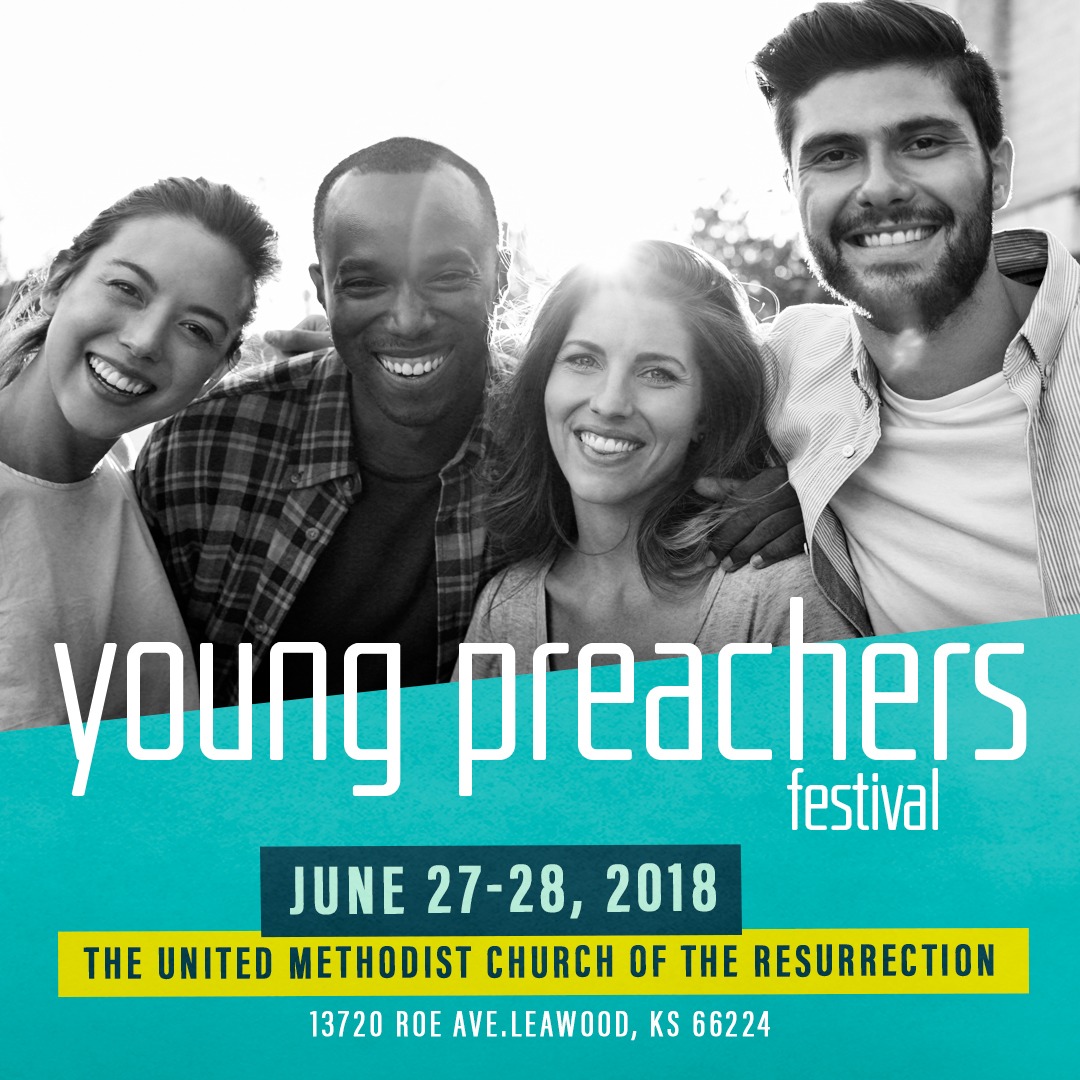 Wednesday: 10 a.m. – 9 p.m.
Thursday: 9 a.m. – 5 p.m.
Church of the Resurrection
13720 Roe Ave.
Leawood, KS 66224
The Young Preachers Festival is part of a movement to raise up the next generation of young preachers for The United Methodist Church and is at Church of the Resurrection in Leawood, KS on June 27 and 28, 2018. The United Methodist Church of the Resurrection is honored to host this event in partnership with the General Board of Higher Education Ministry (GBHEM). Our goal is to support you in your call to ministry by providing opportunities for you to develop your preaching gifts and guidance so you can reach your full potential in proclaiming the gospel and making disciples of Jesus Christ for the transformation of the world.
Who Should Attend?
The Festival is aimed at young adults ages 18 – 34 who are:
Graduating high school seniors
Undergraduate and graduate students
Seminary students
Youth pastors
Declared candidates for ministry
Young clergy
Young adults seeking to discover more about this amazing call to ordained ministry or looking to develop more fully as a preacher
Why Should I Come?
This event is designed specifically to help you:
Discern your calling
Gain practical, applicable skills in sermon planning and preaching techniques
Develop your preaching gifts
Make connections with other future leaders of the church
By providing support in your call to ministry
What Will I Do?
Learn about the craft of preaching, sermon preparation & preaching skills
Participate in inspiring worship and hear some of our denominational leaders preach
Receive feedback on a sermon you have prepared
Meet and have fellowship with other young church leaders
Opportunity to connect with our featured speakers
Interact with sponsor representatives from United Methodist seminaries
Meet and Greet with the Bishops
The 2018 Festival will be held concurrently with the South Central Jurisdiction Bishops' Week. The 11 active Bishops from the South Central Jurisdiction will meet and share with Festival participants:
The Bishops open the Festival with a session on "Excellence in Wesleyan Preaching for the 21st Century"
Enjoy lunch with one of the Bishops in a small classroom setting
Reverse Happy Hour — enjoy a time of fellowship and dessert with the Bishops at the end of the day
The Bishops look forward to this unique opportunity to connect with you, the future leaders of the denomination!
Cost is $69 for early bird registration through May 16, 2018, and $79 for the standard registration starting May 17, 2018.
Scholarships are available, contact Kelly Carpenter for more information.
Published: Wednesday, April 4, 2018