Yarbrough: In a twinkling, angel with sneakers makes it Christmas
With a simple gesture, a stranger fulfills the yearning for spirituality in a season grown so secular
The angel wore sneakers — not just any old work shoes, but hot pink sneakers with shiny silver stripes that peeked out from the bottom of her sensible khaki pants. This particular angel had bright yellow curly hair, the perfect complement to her sunny disposition. Her job was to arrange and maintain the Christmas floral arrangements in the large gothic dining room of a historic estate house open to the public. She was the "flower lady," responsible for artfully brightening this moody space with soaring cathedral ceilings through the vibrant beauty of seasonal flowers.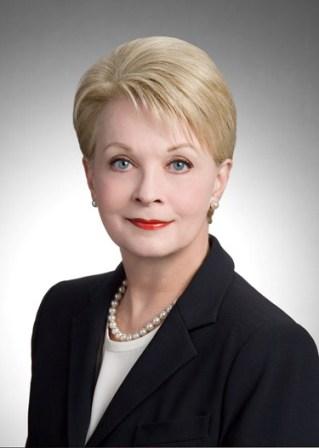 Holidays away from home are sometimes complicated and often come with an unexpected twist. This well-planned trip was no exception. I was with a family member but quickly realized that our expectations were far from the same. Though I tried to find a loving way to be together, it was simply impossible to set aside the deep yearning of my heart for the sacred experience of Christmas. I simply could not abandon my need for spirituality and yield entirely to the comfortable compromise of a relatively secular holiday celebration.
As we toured through the oversized rooms of this vast estate on Christmas Eve, I realized that I wanted nothing more than to hear the angels sing. My head and heart loudly insisted on spiritual meaning beyond mere candles and wreaths. As we entered the dining room — we were together, yet miles apart — the angel in sneakers smiled brightly and asked in her broad Southern accent, "How are you today, hon?"
Tears flooded my eyes as she spoke, for at that very moment the massive pipe organ in the balcony began to play my favorite Christmas carol, "Angels We Have Heard on High." The noise and tinsel of the world faded around me as my spirit stood for a twinkling in the sacred presence and faithful comfort of a loving, caring God.
When we grieve, sometimes a wordless gesture of grace from a stranger is more powerful than the many words we hear in the hollow echo of empty platitudes. When we sift through the shards of our brokenness, especially at the holidays, often we better understand moments when someone has been at the right place at the right time with a right word or silent embrace to remind us of God's abiding care for us in our grief. And whether or not we believe in actual angels, grief may heighten our awareness of those whom God uses to minister to us when we least expect it. This is the power of presence.
In truth, the bright pink sneakers were the last thing that got my attention about this particular angel. It was her gossamer spirit and tender kindness that stilled my soul and spoke God's love to me.
And if this one angel could reach into my forlorn, needy heart that bleak Christmas Eve day, how much more is God present to us every minute of every day of our life, especially when we grieve? For in her warm spirit, her outreach of care, her meticulous attention to the life and beauty of the flowers she so gracefully tended, I saw the very nature of God, and my spirit was renewed.
This is the promise of Christmas, this is our hope for life beyond our momentary sorrow and sadness. Emmanuel. God is with us.
But the angel said to them, "Do not be afraid; for see — I am bringing you good news of great joy for all the people"
Luke 2:10 NRSV
Julie Yarbrough, a member of Highland Park UMC, is the author of the Beyond the Broken Heart grief ministry program and other grief resources. She blogs at www.beyondthebrokenheart.com.
Published: Monday, December 18, 2017