Woodworking, Music, Passion Creates New Gathering At FUMC Dallas

The Collective aims to reach its neighbors in downtown Dallas
Rev. Evan Jones first began developing his woodworking skills as a child alongside his grandfather and has continued honing his skills over time. Then about five years ago, he had a desire to learn to weld so he took a welding class.
Through trial and error, he has come to know what works with different materials. Rev. Jones finds this creative process to be holy.
"Being in the garage creating, for me, is my chapel," he said. "This is where I can go to allow the quiet to set in, to allow the vision for what might be to set in."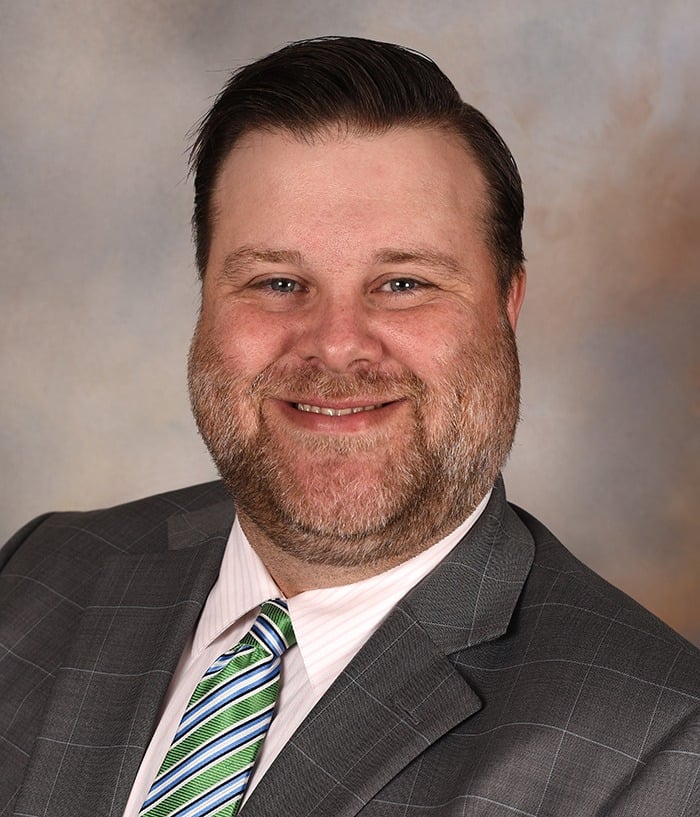 Rev. Jones has combined his artistry and this holy time to create beautiful new furnishings for others – such as the cross and pulpit for the contemporary worship space at Grace Avenue UMC in Frisco. Now, he has crafted an entire set of liturgical furnishings – a cross, pulpit, communion table and baptismal font – for the newly renovated upper room at First UMC Dallas that will be home to The Collective.
The Collective is a new experience where all people, regardless of where they are on their faith journey, can come together and feel the love of God and connection to neighbor through worship, conversation and learning. The first gathering will take place at 2:30 p.m. Sept. 12. The launch of The Collective is one of the initiatives that Rev. Jones has shepherded in his new role as Associate Minister for Emerging Ministries, a position aimed at seeing what's needed and responding creatively.
"Like so many churches, we're wondering how we might reach out to the neighborhood in different ways," Rev. Jones said.
As First UMC Dallas explored what was happening in and around the area, it recognized that many people – especially young adults – are moving into downtown Dallas. The idea for The Collective grew out of a desire to do something different that would meet the needs of their new neighbors.
As Rev. Jones and his team began consulting with young adults about the possibility of a new evening worship opportunity, it became clear that Sunday nights are reset time for the week for many working professionals. So, they shifted to mid-afternoon to meet their neighbors where they are.
While planning for the style of worship and the physical space, Rev. Jones took note of the artistic community in the neighborhood due to the church's proximity to Dallas' Arts District.
"I told our team that if we're going to do something for the creative community, we have to be very intentional about how the space looks," Rev. Jones said.
This is what led them to set aside the idea of purchasing prefabricated furniture for the worship space. Instead, Rev. Jones found a beautiful slab of oak and that became a source of inspiration as he worked to see how the table, font, cross and pulpit could flow together in the space.
The music for The Collective also is being planned with the intention to be both accessible to unchurched people and artistically beautiful. Scott Ayers has signed on to serve as music director and will play piano for the service alongside an upright bass. Ayers is a household name in the Dallas arts community and brings a wealth of experience and passion to this new offering.
"As a longtime church musician, my focus has always been to provide worship music that inspires congregants who are already involved in the church," Ayers said. "As the staff of First UMC Dallas began talking with me about The Collective, they presented a new opportunity to use a variety of musical styles to connect to people with whom traditional church music might not resonate."
Ayers and Jones both see The Collective as an opportunity to re-connect people to their spiritual lives.
"I hope the team is able to provide a 're-connection' of sorts," Ayers said, "to connect those who attend with music that speaks to everyday issues; to connect them, perhaps, with a forgotten faith; to let them know there are people who don't claim to have all the answers but still search every single day.
"With so many wonderful jazz, pop, and musical theatre songs [and maybe even the occasional country tune] that have been written about love, strength, and the need for helping each other, we hope to use lyrics, melodies, and musical styles to give people hope and a renewed vision of God in daily living."
In many ways, The Collective is poised to be a celebration of artistic expression that gives glory to God while making space for people to encounter their faith in a new way. Alongside the music and the open format, the liturgical furnishings are one aspect of what Rev. Jones hopes will draw people together.
"I don't like when people walk into a space and say, 'Oh, Evan made that,' " Rev. Jones said. "For me, it's about drawing people together around a common table, around a baptismal font that doesn't look like any other font we've ever seen. It's about the act of creating as a divine act and fostering that sense of community."
Published: Wednesday, September 1, 2021