Where two or more avatars are gathered …

Pastor's dissertation explores attending church via virtual reality
Rev. John Kay of Kavanaugh UMC in Greenville is peering into the future of the church and virtual reality.
What he sees are more inclusive services and ways to attract new members, especially 18- to 35-year-olds, to The United Methodist Church.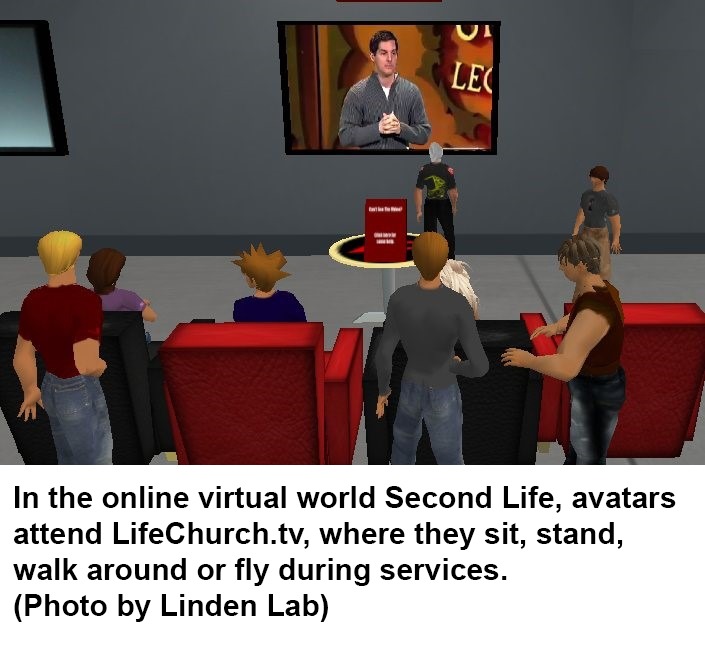 Rev. Kay recently earned his doctorate from the University of Texas at Dallas. His dissertation, "Virtual Environments as Communication Technologies of Faith," explores whether virtual reality and variations of it "could communicate dimensions of the Christian faith that earlier technologies could not convey or convey as well."
Virtual reality, or VR, is an immersive technology that makes game players or other users feel like they are someplace else. Wearing a VR headset, a person gets the sensation of, say, touring through a house, slipping around its furniture, hearing the sounds from the street and, in some cases, picking up objects. It can feel so real that the wearer may be startled by bumping into the couch in his or her actual home.
Rev. Kay visited eight virtual environment labs — virtual environment includes virtual reality, augmented reality, mixed reality and virtual simulations — across the U.S.
"Video games are virtual environment. Most of those are shoot-'em-up games — I couldn't care less about those. I learned about positive uses for these technologies," he said.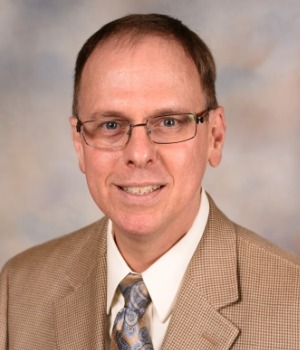 Among the labs he toured, he was inspired by a project at the University of Texas at San Antonio, which created a VR walk to raise money for multiple sclerosis research. The professor in charge, who has MS, wanted to create a technology through which MS patients at home could join in the walk around AT&T Center, where the San Antonio Spurs play basketball.
Using a microphone and headphones, they could communicate with each other in VR as they took part in the walk, "all from the comfort of their own bedroom," he said.
From his research, Rev. Kay came up with two ideas for the UMC: SUMMA SERVE and the Virtual Faith-Explorer. Here's how they work.
SUMMA SERVE: For his dissertation, Rev. Kay proposed North Raleigh UMC in Raleigh, N.C., as the setting for a traditional service in virtual reality. "Congregants who are physically there would participate," appearing as avatars to people who have donned their VR gear and logged in from home. "They would be doing worship together, except for communion," he said. He envisions churches scheduling a time for VR services, such as 5:30 p.m. on Saturdays. "Potentially, the online congregation could grow to reach hundreds or thousands of new people," the dissertation says.
VIRTUAL FAITH-EXPLORER: Rev. Kay envisions an evangelistic website where people could see a list of religions and experience them in a low-pressure way. The site "would allow religious faiths to meet 18- to 35-year-olds where these young adults are: in front of a screen," his dissertation says. The visitor clicking on the United Methodist link would be welcomed by a virtual agent, a computer-generated character powered by artificial intelligence. The virtual agent might ask the visitor to "follow me down the hallway" to a classroom to learn about the faith and then to a worship service. The technology would "serve as an evangelistic tool that would not leave people in cyberspace but would help them to find a local congregation in the physical world and encourage their involvement in that grounded house of worship," the dissertation says.
Published: Tuesday, December 5, 2017