Wheatland UMC Wins Architecture Preservation Award

Historic church selected as a winner of Dallas' 2017 Preservation Achievement Awards
Wheatland UMC is known as the oldest Methodist church west of the Trinity River and was declared a Texas historical landmark in 1965. Its congregation embarked on a plan to renovate their building, and their hard work was noticed. Preservation Dallas selected the church renovation project as a winner of the 2017 Preservation Achievement Awards.
The annual award recognizes efforts to develop and safeguard historic places in Dallas. The award also celebrates the people and communities who dedicate their time and resources to these renewal projects.
Read the story in the November 2, 2016 Connection about Wheatland UMC's renovation challenge.
Read the award letter to Wheatland UMC from Preservation Dallas below.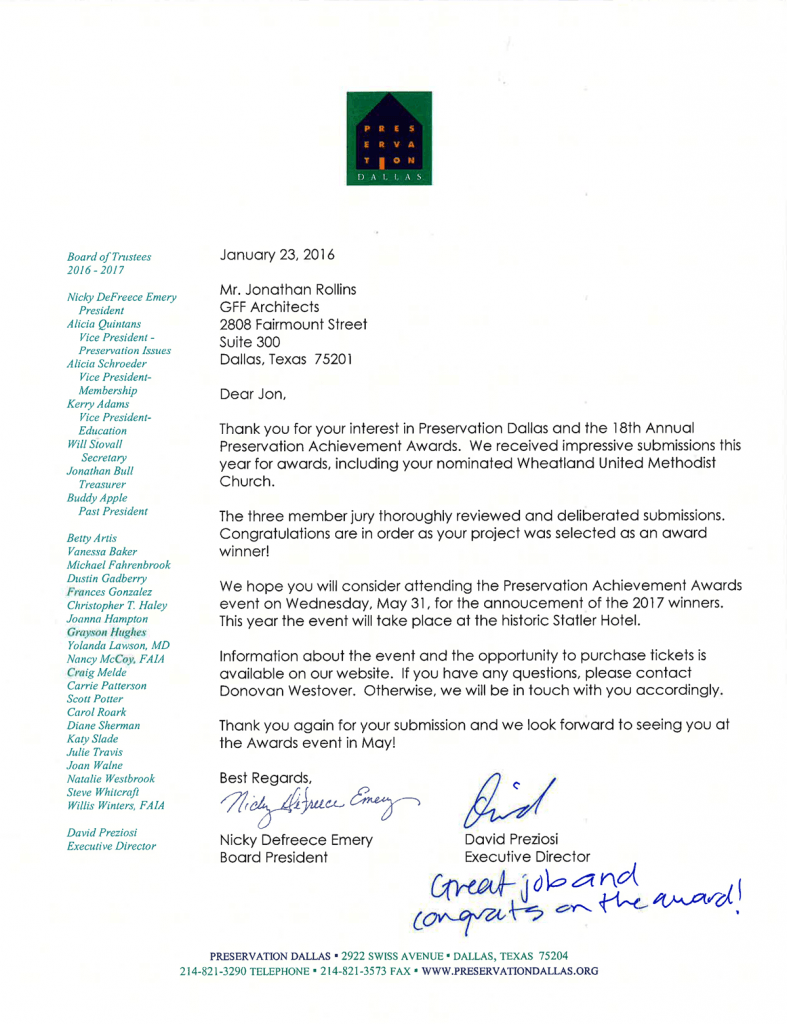 Published: Tuesday, February 7, 2017