Wheatland UMC Serves As Innovation Hub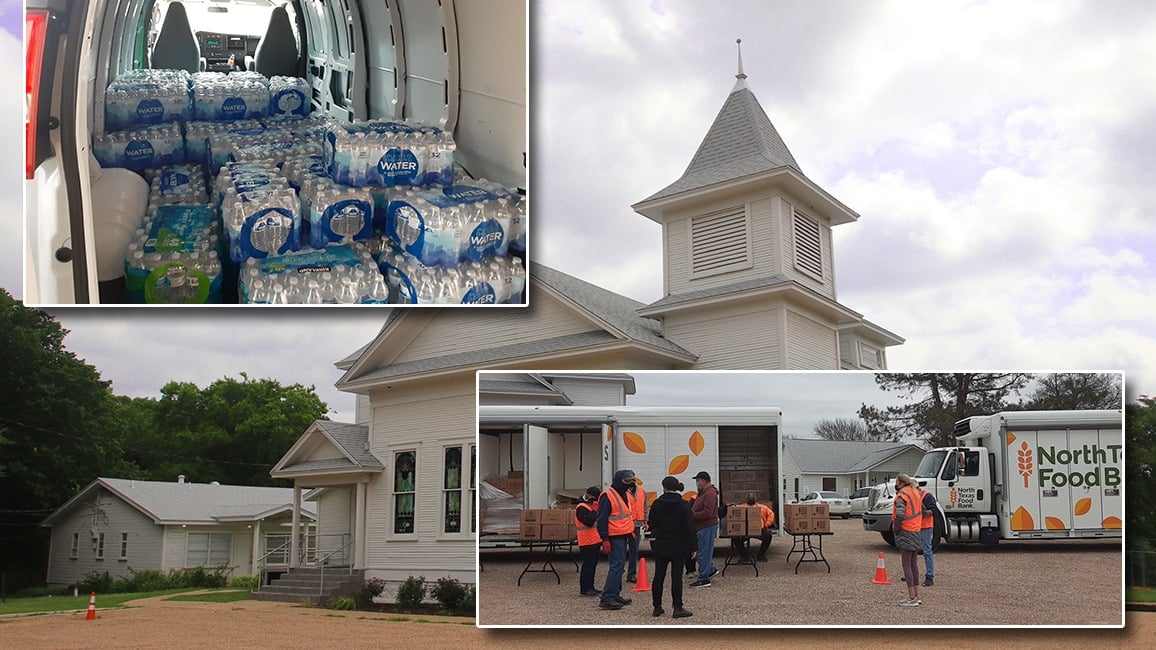 The church has fed an average of 300 neighbors per day in its Grab 'N' Go Hot Meal Program during the pandemic.
Since the beginning of the pandemic, Wheatland UMC has been able to feed an average of 300 neighbors per day (Mondays, Wednesdays and Fridays) during its Grab 'N' Go Hot Meal Program.
The 75232 ZIP code, which is home to Wheatland's park-like campus, is a food desert and is considered one of the most-impoverished and poorest ZIP codes in Dallas County. Though there are a number of fast-food businesses near the church, a food desert is understood by the U.S. Department of Agriculture as an area in which 33 percent or more of the population has low access to a supermarket or large grocery store.

In its pursuit to eradicate food insecurity for this ZIP code and surrounding communities, Wheatland UMC was fortunate to partner with Tonya Johnson, founder of Woman Purpose Ministries, and the North Texas Food Bank.

The church has acted as a NTFB Mobile Food Pantry Site twice a month, feeding more than 1,500 neighbors each distribution.

"In these experiences of having the opportunity to meet and greet our neighbors and being able to witness to them by expressing the love of Christ by simply caring for their physical well-being through food nourishment, I've learned that eventually their spiritual well-being will be able to have the capacity to be fed and nourished, as well," said Rev. Montreal Martin, pastor of Wheatland UMC. "How can one even be fed spiritually if they are physically malnourished and starving? They can't. The physical body has to be attended to then that's when one's spirituality will be able to benefit and gain the much needed nourishment."

Additionally, Wheatland UMC has – with Rev. Martin's community development experience – begun innovative ways to connect with neighbors. The church has begun using its facilities to support laundry needs of local students and their families. A tiny-home community is in development to provide homes for unhoused veterans, living into a longtime commitment of congregation members serving veterans.
In these feeding initiatives through the pandemic, Wheatland has seen growth in its church community with 22 neighbors joining in membership from among those who were blessed and benefited from this ministry. And all this has been accomplished while the church recovered from an arson-related fire, as well as remediating the need for sprinklers to occupy its historic sanctuary.
Published: Thursday, March 18, 2021