Volunteers Make Big Impact In Tornado Recovery

Teams from Lovers Lane UMC, Christ UMC Farmers Branch latest to join clean-up efforts
Thirty youth and adults from Lovers Lane UMC descended on Jacksboro, Texas, on March 10-12 to help two families remove debris still in their yard a year after the 2022 tornado. Fifteen adults from Christ UMC Farmers Branch arrived March 19 to rebuild fences and salvage memories. First UMC Richardson's young adults have been out once and plan to return.
"It is important to identify with the suffering of those around us and be part of improving and positively impacting the lives of our neighbors … not just one time, but as much as we can," said Rev. Sarah Marsalis Luginbill of First UMC Richardson which had a group serve in December and plans to be back in May. "Serving others is a part of our faith and a part of sharing our faith. It is who we are as United Methodists!"
Other groups planning to roll up their sleeves and lend a hand in Jacksboro include First UMC Celina (April 14), First UMC Rockwall (May 3-7) and Holy Covenant UMC (June 27-July 1).
"Students taking time from their spring break to come to Jacksboro to pull up weeds and sleep on cots and air mattresses and shower in a school building, it's so inspiring to see that. And it stretches our dollars for them to come do this work," said Harva Kuykendall, the volunteer coordinator for the Jack County Long Term Recovery Committee (LTRC).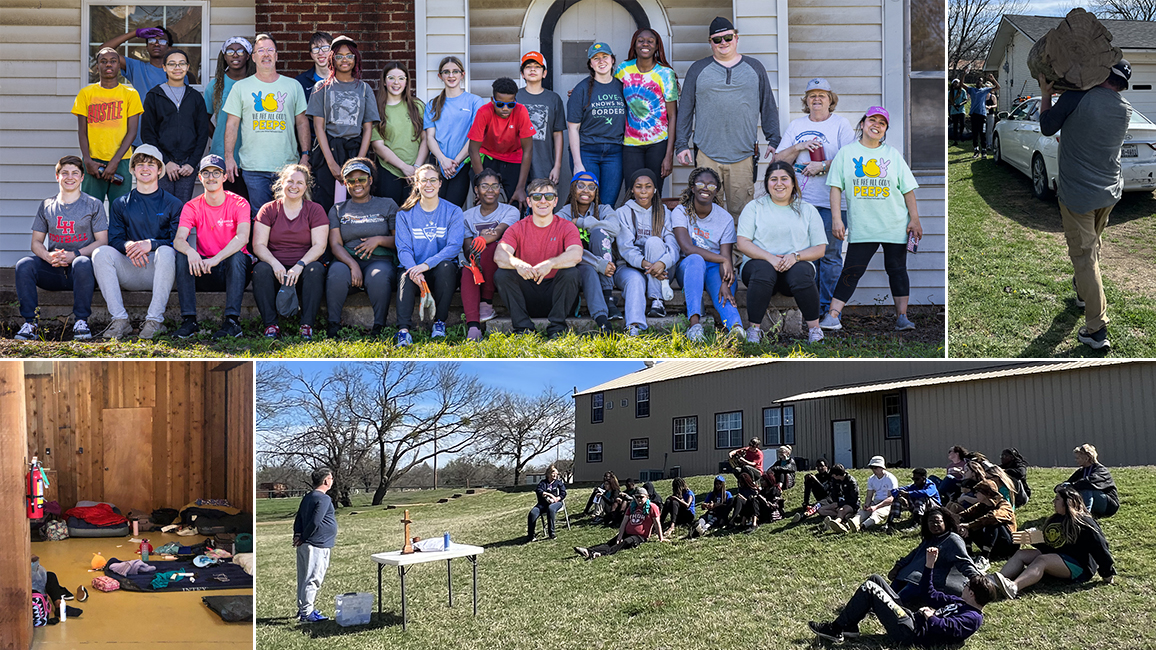 The NTC and the United Methodist Committee on Relief have made a multi-year commitment to helping uninsured and underinsured homeowners rebuild their lives following the disaster. Volunteer groups of all sizes and skill levels make it possible to fulfill this commitment.
"Everyone we worked with made it the perfect trip," said Mackenzie Johnson, LLUMC's youth minister. "The support and encouragement that we received from the community in Jacksboro made it one of the best trips we have served on. In addition, we were blessed to work on two of the 90 sites that have been approved through the work grant, so everyone should prayerfully consider serving within this community that still has a lot of recovery to see."
For Kuykendall, a Jacksboro resident who was in town the day of the tornado, it is "heartwarming" to see her hometown come together to support the volunteer groups. From the superintendent of Jacksboro ISD opening the middle school for groups to shower, to First UMC Jacksboro providing ice and meals, to the Fort Richardson State Park staff offering free lodging, the town has made volunteer groups feel like part of the community during their time in Jacksboro.
"It's so exciting and so moving," Kuykendall said. "You see something more wonderful and a greater blessing every day."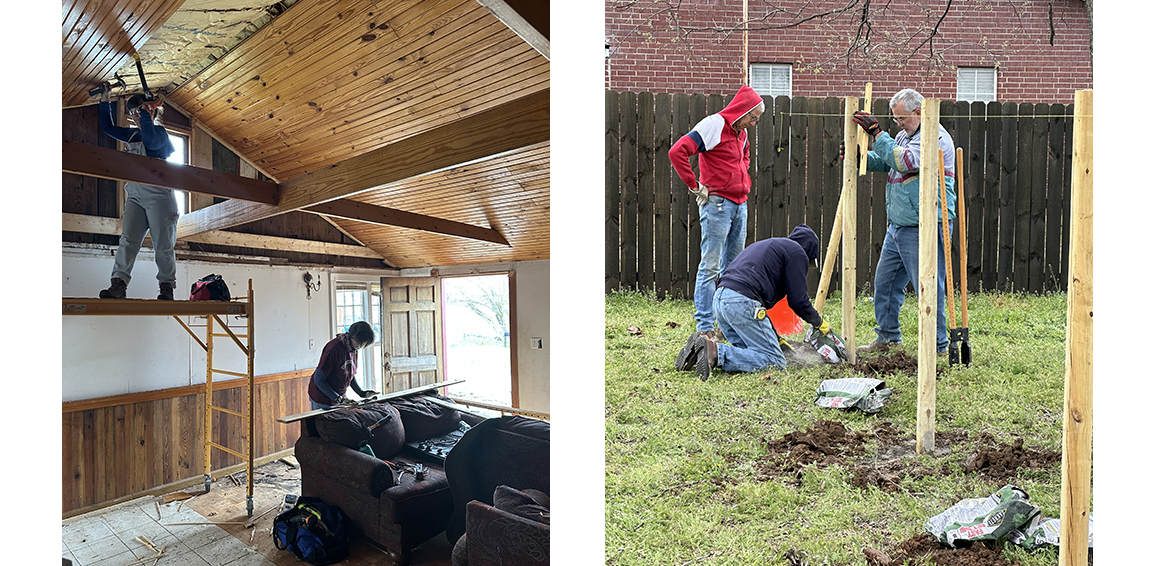 Randall Lucas, associate pastor of missions and outreach at LLUMC, talked about the motivation for a large Dallas church to spend a weekend working on disaster recovery in a town 95 miles away.
"Lovers Lane has a long history of responding to natural and human disasters," Lucas said. "Our response is based on Christ's invitation to meet the needs of our community; in doing so, we do it unto God (Matthew 25:34-40). So, when the tornado hit Jacksboro, our church responded with prayers and waited for the call from the Annual Conference because we believe the area affected knows best how to help the people in their area. Lovers Lane heard the call and responded by sending a team of youth and adults to love on the people of Jacksboro through debris removal. Our prayer is that our service was a witness to the goodness of a loving God not only to the people we served but also to the wider community."
Kuykendall underscores the impact the volunteers are having in bringing that message of hope and love to her neighbors. "The homeowners are so grateful," she said. "They don't know what they would have done without the help."
The team from Christ UMC Farmers Branch rebuilt a fence for a retired teacher and worked to preserve memories from a soon-to-be demolished home. That house was built by the owner's late husband who was a craftsman. The owner plans to use the salvaged wood in her new home.
Thinking about bringing a team to volunteer in Jacksboro, email Harva Kuykendall.
Published: Wednesday, March 22, 2023