UMW Talks Causes With Every Single Legislator

North Texas women joined other UMW members to strategize on CPS, education, predatory lending and other topics
United Methodist Women from the six conferences across Texas, including 22 from North Texas, met with legislators last month to lobby for better conditions for families and communities.
The theme for this year — the UMW's 29th to go to the Legislature — was Courage for Community, acknowledging that stepping out of members' comfort zones to advocate for others requires courage.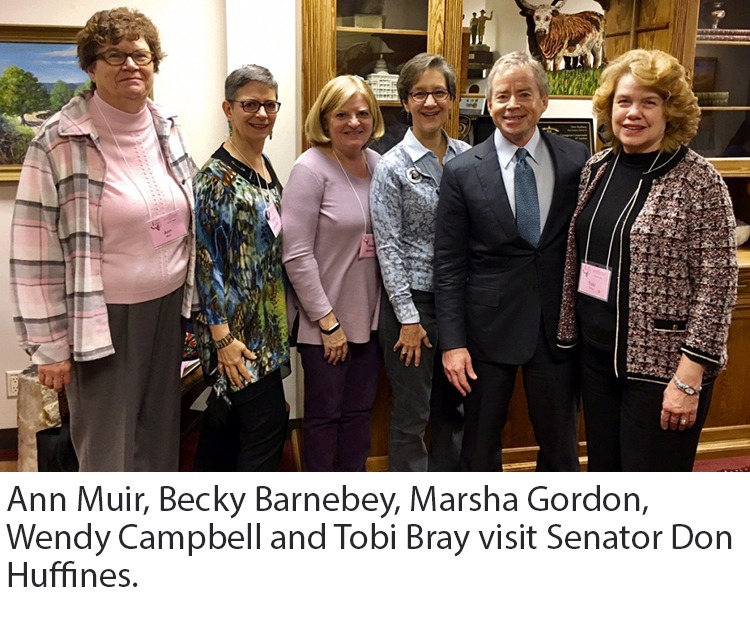 Texas Impact, an ecumenical grassroots network, facilitates the event, providing people of faith the information and leadership skills to work with policymakers. North Texas UMW is a member of Texas Impact, as are many church congregations, local UMW groups and individuals.
The 190 women gathered on Sunday, January 22, 2017, for Legislature 101, an introduction on how the Texas Legislature works and on the agenda for the 85th Session. Skill-building workshops taught the women how to use social media for civic engagement and how to tell stories of real people, not spout dry statistics, in visits with legislators on education, children, health, and human dignity.
They also learned local strategies for payday lending reform (one of the group's concerns) and covered water issues, a topic important in a state often dealing with droughts. The Revs. Laura Merrill and Hilary Marchbanks of the Rio Texas Conference led worship and provided inspiration.
John Hill of the United Methodist General Board of Church and Society reminded the women that they are uniquely positioned as people of faith because of the United Methodist connection, from CEOs to farmworkers. It is through relationships that people begin to see things differently and help each other understand the world's injustices, he said.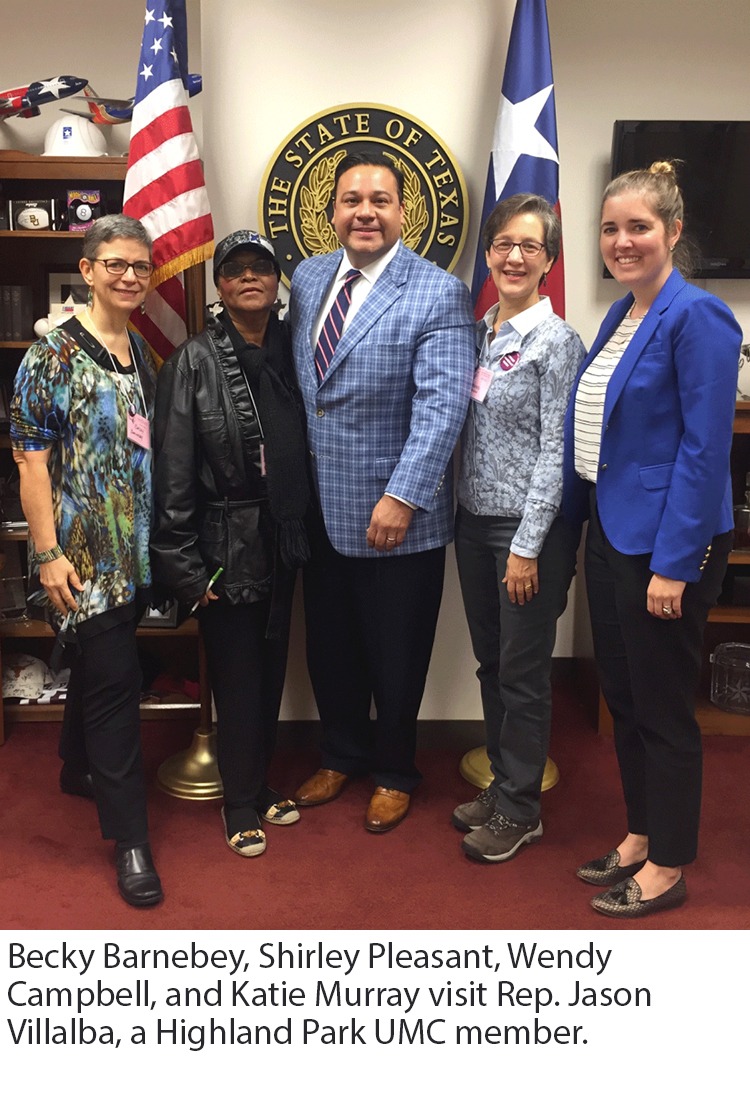 Speakers from the Center for Public Policy Priorities, the National Association of Social Workers, and the Children's Defense Fund taught the women about the state budget and how it affects the embattled Child Protective Services agency.
"It is really important to learn about the issues that come before the Legislature. Once you have the facts and data behind the headlines, then you are able to understand the issues," said Ann Muir of Arapaho UMC in Richardson and social action officer for the NTC UMW.
The UMW group, which represents 100,000 members across Texas, learned how to advocate, strategized on issues, and were coached on how to make a visit to a legislator. They caucused by conference, and those documents were merged into the 2017 UMW Legislative Agenda. The sessions, Muir said, gave her the confidence "to discuss with, and even challenge, my elected officials."
On Tuesday, as they fanned out to visit every senator and representative, the women took along the legislative agenda to use as talking points.
"Now I have talked to my state senator and have begun to build a relationship with him. When I received a handwritten note from him after my visit, I realized he did listen to what I had to say," said Vanessa Simon of St. Paul UMC after visiting with Sen. Van Taylor. "I'm empowered and am learning to advocate!"
Published: Tuesday, February 7, 2017