Transforming Communities: NTC Pastors Plan Return To Philippines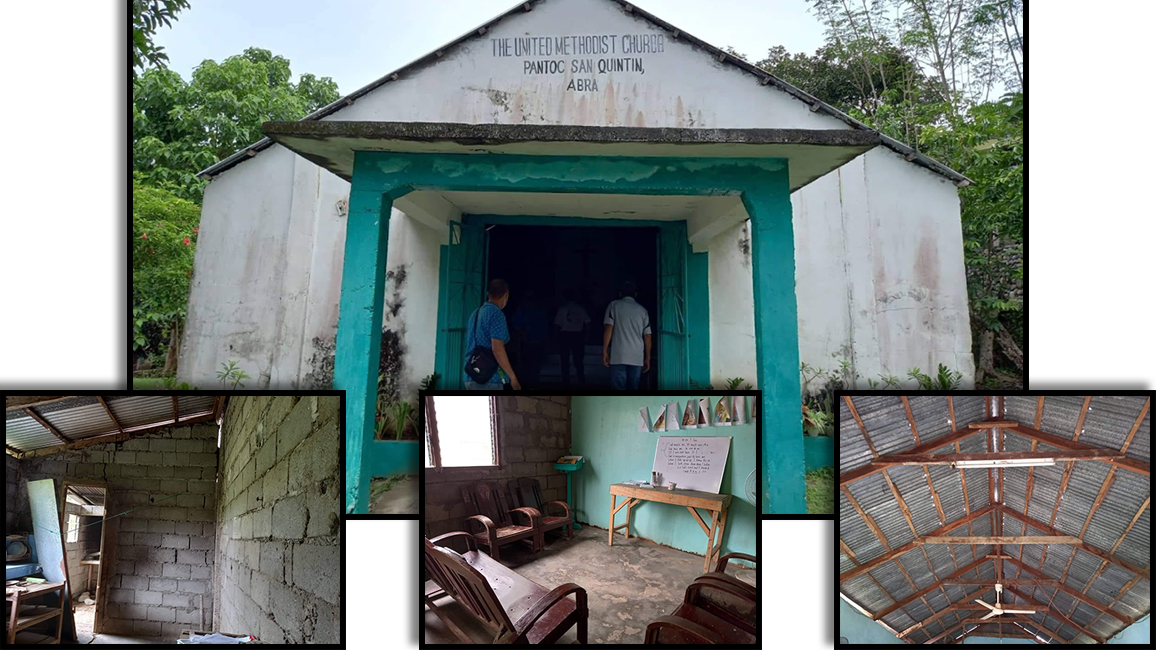 The Granadosins will lead a Volunteers in Mission trip to rebuild church, bring medical supplies
Pastor Cecilia Granadosin and her husband, Rev. Steven Granadosin, are making plans to lead a Volunteers in Mission (VIM) group to build relationships and provide much-needed recovery in the Philippines in late Spring 2023. Pantoc UMC in San Quintin suffered damage from a devastating earthquake in July 2022. Even before disaster struck, the building was in need of basic infrastructure.
"The community has no water system and only those who can afford to install electric pumps have their own water supply," said Cecilia Granadosin, Senior Pastor at Kavanaugh UMC.
Church workers and members must bring water to the church throughout the week. In May 2023, a VIM team will work on installing a water system, building restrooms, repairing holes in the roof and cracks in the walls and floor and creating a space for this growing Christian community to thrive.
Often, Sunday School in this small but rapidly growing church is held outdoors.
"In the rainy season, classes are always wet and soggy, but the people are faithfully persistent," Pastor Grandosin said. "After the recent earthquake and typhoons in the area, our representative contacted the District Superintendent in Abra to ask which churches would most benefit from repairs. Our representative also asked which church would have the greatest growth potential if repairs were done on the church. The immediate reply was Pantoc UMC."
Pantoc UMC is the center of worship in the area; and it has the potential to become a center for community life and fellowship which is much needed following the many calamities the people have experienced.

Pastor Granadosin believes that mission work is an expression of 1 John 4:19: "We love because God first loved us."
She has a remarkable gift for helping people share God's love in tangible ways by matching people's skills with the needs of a community. When the Granadosins served in the Illinois Great Rivers Conference, a lay leader said she'd like to help with the mission but didn't know how – all she knew how to do was sew. Now every VIM–Philippines trip the Granadosins lead includes sewing classes and donations of fabric to help the women in these communities develop a sustainable source of income.
The May 2023 trip will not only finish the building for Pantoc UMC, but include a medical mission, eyeglass ministry, music clinic, agricultural education, sewing instruction and mass baptism. The VIM team is seeking donations to cover the $15,000 needed for supplies, as well as scholarships to help students from Texas A&M Commerce and high school students from the Greenville area participate.
"Please prayerfully consider supporting these young volunteers who have a heart for missions," Pastor Granadosin said. "Certainly, a most important aspect of a mission trip, which is often forgotten, is the building of relationships and connections with the body of Christ in other places. Together, we can make this happen!"
Email the Granadosins if you would like them to speak at your church.
Published: Tuesday, October 25, 2022