To Russia, with God's love

First UMC Denton children's director travels 6,100 miles to teach Sunday school curriculum
Saratov, Russia, was not one of the must-see cities on Brandi Southwell's list of places to visit, nor was it on her bucket list to fly 14 hours and ride a train for 15 more.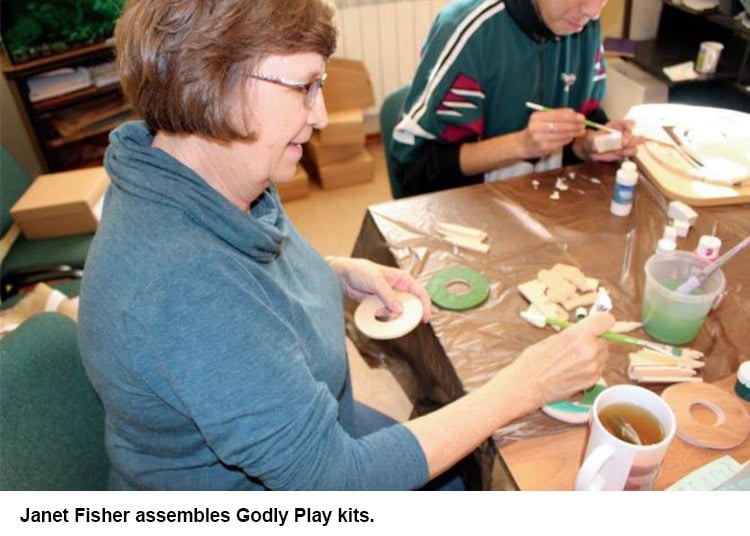 But Southwell, children's director at First UMC Denton, was on a mission last fall that was the culmination of ties built between her church and a small congregation in a city of one million that is closer to Kazakhstan than to Moscow.
She was bringing bags stuffed with supplies for Godly Play, the first Sunday school program for the children there.
Godly Play is a Bible-based curriculum that allows the children to hear a Bible story, see the story, create things that illustrate the story and re-enact the story using three-dimensional materials from a story box.
Dennis and Janet Fisher, longtime First UMC Denton members, visited Russia in 2002, expecting it to be a one-time trip. Little did they know there would be 18 more for Dennis and 16 for Janet.
Initially, Dennis Fisher, conductor of the University of North Texas symphonic band, had been invited to conduct the Volga Band, a professional band in Saratov. During their first trip, the Fishers wanted to attend worship at a Methodist church. It happened that a Sunday school class from Highland Park UMC had sponsored a congregation a 15-minute walk from Dennis' rehearsal hall.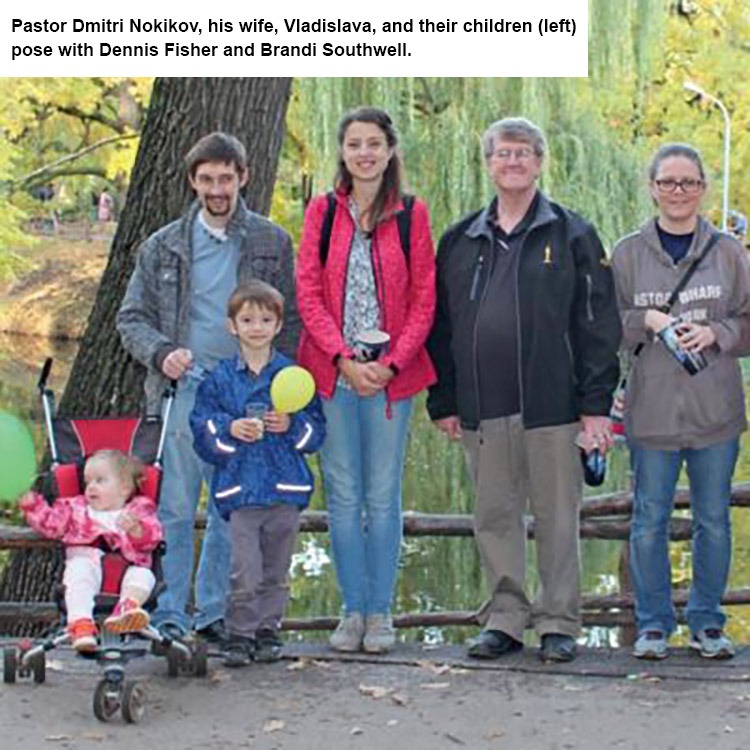 The services were held in a 150-year-old house with no signs and a locked door, making it hard to find.
"We finally knocked on the door, and a lady with a clerical collar answered very graciously. Once we were inside, we saw a banner with the cross and flame and we knew we were at the right place," Janet Fisher said.
Eventually the congregation moved to another building — the only one recognizable from the outside as a Christian church, Janet Fisher said. But the members did not have enough money to finish out the building. The Fishers got even more involved, with efforts to create three new rooms in the basement and dreams of drawing more children and youth.
Finally, the church was ready to start a Sunday school.
That's where Southwell comes into the story. She'd been using Godly Play since 2015, and Janet Fisher saw the appeal of it across languages for children. When the Russian church's current minister, Pastor Dmitri Nokikov, saw it in action on a trip to Denton, he was sold.
Southwell was excited, but anxious, about a trip so far away to train adults in Godly Play and about overcoming the language barrier.
"I spent 14 days just to learn how to say, 'Thank you,' " she said. But Vladislava "was very fluent in Google Translate."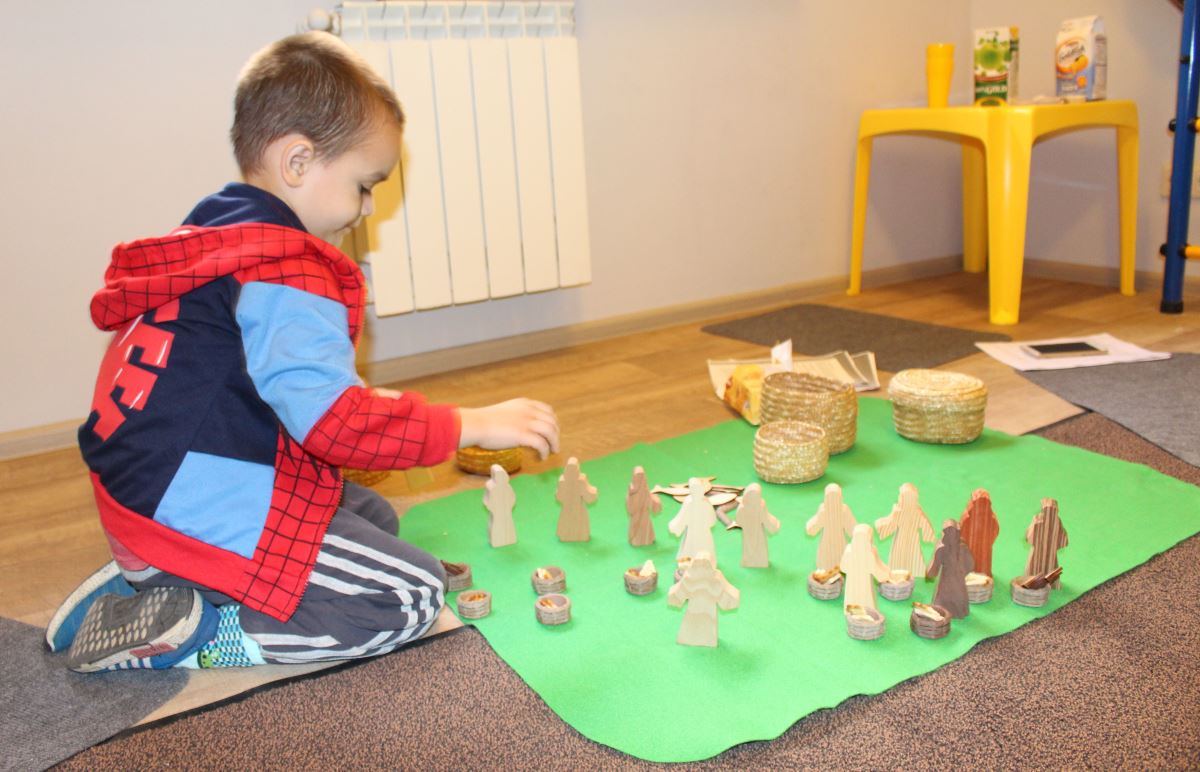 Vladislava said, the program has gone over very well with the children.
"The children are inspired by the creative part of the program. The better we tell the stories, the better they respond to them and develop their skills," she said.
"Now other Methodist churches in Russia want to adopt our experience."
This story is a condensed version of a report by Martha Ware, director of marketing and communications at First UMC Denton, in Impact magazine.
Published: Wednesday, May 16, 2018