The Park Doing Its Part To Feed Community Members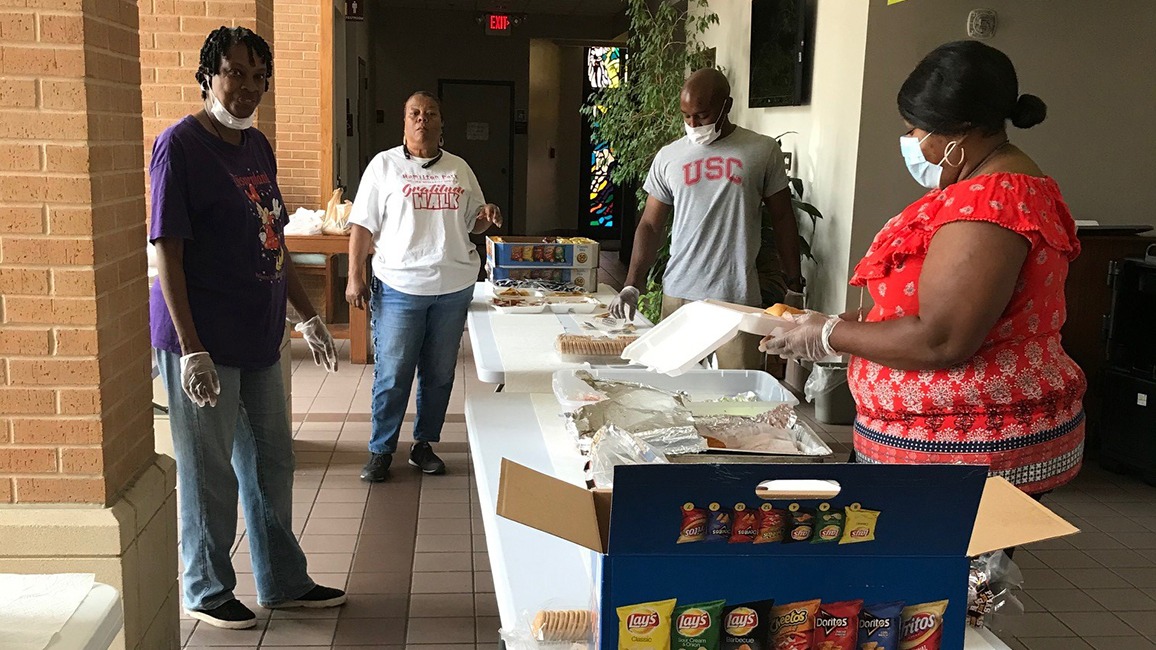 Volunteers have served meals to more than 2,000 since March 23
Hamilton Park UMC sprang into action March 23 and began feeding the public as the COVID-19 virus shut down businesses and thousands were suddenly jobless across North Texas. The church has fed more than 2,000 in the weeks since the program began.
"The idea of so many people suddenly without income pierced our hearts," said Dr. Sheron C. Patterson, the church's senior pastor. "We knew there would be additional layers of hunger in our community."
The Park, as it is known, is located in a historic, yet economically fragile, area filled with African-American senior citizens and a growing Latino population. Nestled at the crossing of highways 635 and 75, at least two encampments of unsheltered persons are also in the community.
On March 23, the church launched the Hamilton Park UMC Feeding Program and began serving hot meals from 2 to 4 p.m. Monday through Friday in the lobby of its sanctuary.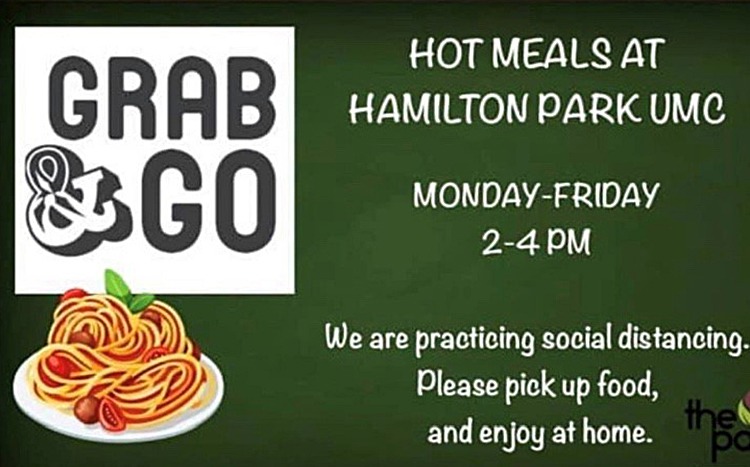 The Feeding Program uses the "Grab and Go" format, which means those who come for food enter the church's front door, receive a covered Styrofoam container of food and quickly exit the building to limit the time of interaction. Guidelines from the Centers for Disease Control are followed. Volunteers wear face masks and gloves and operate their various stations with social distancing. Volunteers are limited to five to comply with restrictions on the numbers of people assembling.
There has been no shortage of volunteers for this potentially hazardous, front-line ministry, as those assisting have come from inside and outside The Park's congregation.
"I couldn't be anywhere else during this crisis," longtime member Kathy Turner said. "It is such a blessing to feed our neighbors."
A strong point of the Feeding Program is that there are no restrictions on who can receive food. Those who come include senior citizens, teenagers, children with parents and unsheltered persons, African Americans, whites and Latinos.
Thomas Jefferson, who is president of the Hamilton Park Civic League, came by during the first week and said, "I am impressed, and I appreciate the time and effort you and others dedicated to the community."
Jefferson assumed the feeding was a one-week event.
"No sir, we hope to keep feeding for a while," Dr. Patterson said.
For more information please email Art Mosley, Church Administator.
Published: Tuesday, April 7, 2020