The Opportunity School Provides A Beacon Of Hope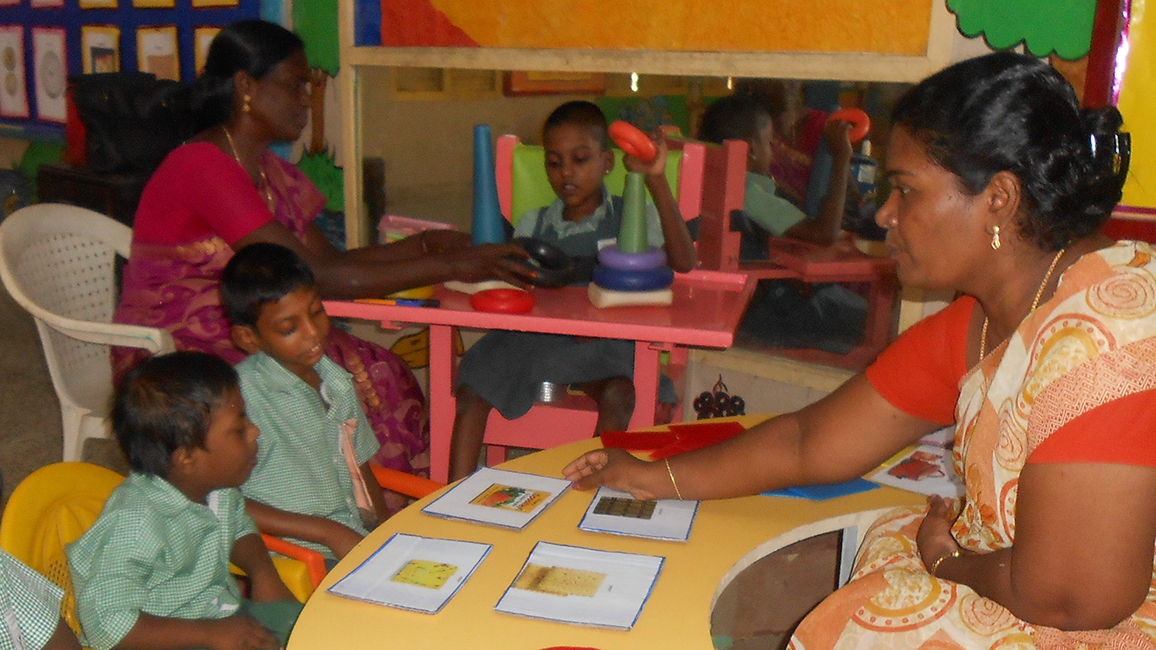 Former Highland Park UMC UMW president raises funds and awareness to support children in Chennai, India
United Women in Faith members at University Park UMC met recently to enjoy their fall dinner meeting and share their World Thank Offering. To help celebrate such an important global occasion, University Park UMC UWF President Mickey George welcomed guest speaker Marie McCoy to join them. McCoy brought an important message of hope, and the University Park UMC members were captivated by her story.
McCoy is a former UMW president at Highland Park UMC, and she began her presentation by sharing about that role, as well as her decades-long career in chemical engineering. She told of an engineering assignment which took her to India in 2014. While on that trip, she learned of a group of children with special needs and their teachers in the Southern Indian coastal town of Chennai. The school where these children learn and where their teachers faithfully nurture them is called The Opportunity School. McCoy discovered it is an award-winning vocational school for students with disabilities, ages three to 18. Many of the students who attend are desperately poor and some are orphans or have been abandoned by their families due to their disabilities.
During McCoy's visit to The Opportunity School, she met Methodist Deaconess Kasthuri Devaraj. Deaconess Devaraj is known as "the Mother Teresa of the Methodist Church of India" and has dedicated the last 50 years to service at the school. Thanks to Deaconess Devaraj's leadership and joy, McCoy reported that the children were happy and singing and learning skills that would help them earn a living when they graduated.
The school's purpose is to educate children with special needs and help them become self-sufficient members of society. This population of children in Chennai is woefully underserved, even more so for children who are born in India's lower classes. The Opportunity School is a beacon of hope, regardless of the children's religious affiliation.
"It literally keeps these children from begging on the streets, which is why I got involved," McCoy said.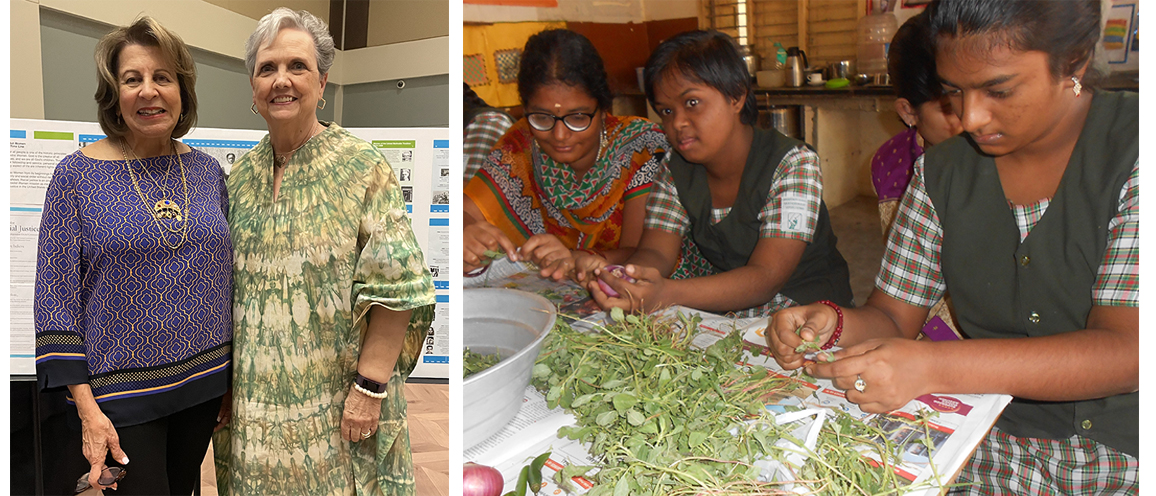 As McCoy described to the UPUMC audience how heartwarming it had been to repeatedly visit this far-away school, she showed pictures of the destructive monsoon flooding which inundates the campus each fall. McCoy said her dream had been to raise enough money to replace the three school buildings most affected by the floods. Fortunately, an associate of McCoy's evaluated the newest building and determined that it could be safely raised five feet from its original foundation for much less than the cost of a new building. This elevation would keep the school and children safe from the yearly floods.
Uplifted by this good news, McCoy and the board members of her 501(c)3 non-profit corporation, "SOSMC," worked hard to raise the necessary funds. A local crew in Chennai successfully elevated the first building in 2020. The money for the second building has been raised, and fundraising for the third has begun in earnest. In total, McCoy's organization has raised $282,000 – nearly half of its goal. The local Methodist churches in Chennai fund the school's operating costs and contribute to the renovations, as well.
The UWF members at University Park UMC departed that World Thank Offering dinner feeling inspired and thankful for what they heard. In this season of gratitude, they learned how the lives of vulnerable children across the world are changing thanks to the prayers and gifts of faithful supporters.
SOSMC has no overhead expenses and is run 100% with volunteers.
Kim Brannon is the North Texas Conference Lay Leader and a member of University Park UMC.
Published: Wednesday, October 19, 2022