Temple brings urban church planting skills to North Texas
New Center for Church Development team member envisions "dreamers and innovators" reimagining the UMC
On Jan. 2, Matt Temple joined the North Texas Conference in his new role as Associate Director for the North Texas Conference's Center for Church Development. Temple comes to the North Texas Conference from Chicago, where he was director of Urban Development Multi-Site Residency with Foursquare Church.
"Matt brings unique experience and skills in planting and strengthening churches that complement our strong and diverse team," said Owen Ross, director of the Center for Church Development. "He has planted in urban, rural and suburban areas. Most interesting has been Matt's work in developing and training planting cohorts. With Matt on our team, our conference is better equipped for an exponential growth in our multiplication of faith communities."
Temple recently sat down for a question-and-answer session to discuss church planting and growth opportunities in the North Texas Conference.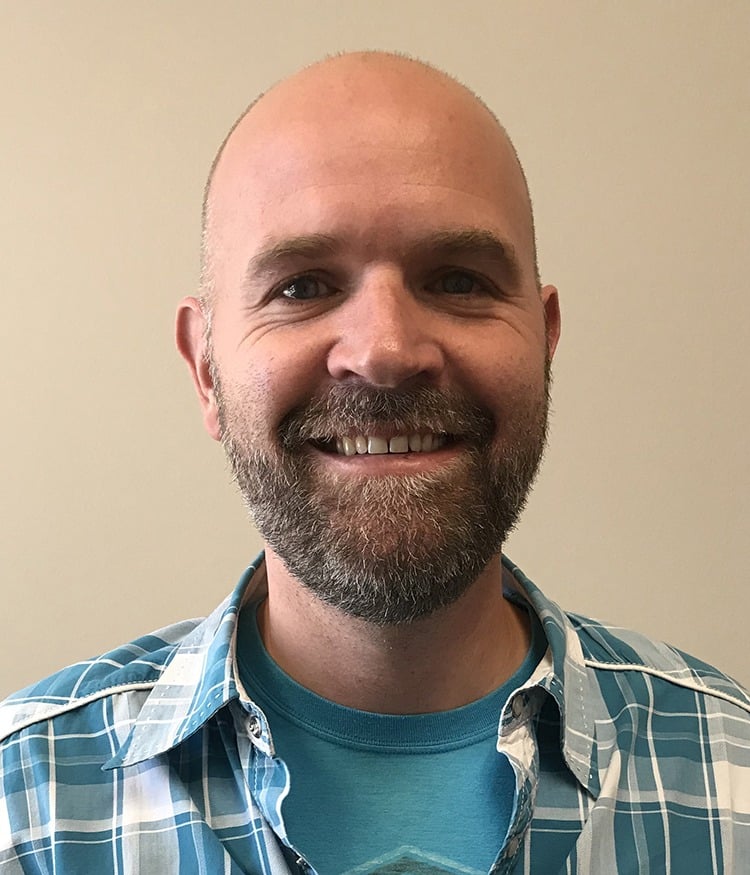 What drew you to the North Texas Conference and the Center for Church Development?
Two years ago, my wife and I were living in Chicago. I was serving as the city coordinator for our church (Foursquare) and was tasked with planting a church in the city and developing a residency for potential planters who wanted to plant a church in the urban context. While we were in Chicago, we started to partner with a Methodist church and really felt a connection with them. This led us into a season of discernment as we considered becoming a part of what the Methodist church was doing. During this same time, my wife was presented with a job opportunity here in the Dallas area. All our lives the only times we had moved were for ministry purposes, so since we felt like we were in a transition season, we decided to follow the opportunity and see where it would take us. Being that church planting was in my DNA, once we got settled in the area we started to get involved at Union in Dallas. From there, Mike Baughman [Union Coffee's community curator and founding pastor] told me I should meet this guy named Owen Ross and, well, the rest is history!
What are your dreams for what is possible in the North Texas Conference?
I don't think anyone would argue that, in our Western culture, the church has somewhat lost her way. Too often, we are in survival mode as a church implementing strategies to reach a world that no longer exists. With that said, I still believe that the message of the gospel is as meaningful today as it has ever been and, as the bearers of that message, we have been tasked with the hard work of translating ourselves into a people who put the gospel on display in a way that is meaningful to the culture we have been called to love. My passion for our conference is to inspire the imagination of healthy missionary leaders who have a growing understanding of God's mission, who are aware of their own unique shape and who through embedding in their city understand their context as they endeavor to plant the gospel.
I believe innovation is possible and that the answer to reaching this generation lies within this generation. What we need are some dreamers and innovators to imagine church in a way that we have not yet stumbled upon. We don't want pastors to think like us or plant in a cookie-cutter way; we want them to tap into the unique shape God has given them and imagine something entirely different.
Author Alan Hirsch says, "The problems of the church cannot be resolved by the same thinking that created those problems in the first place." If we want to see fruitfulness in our cities, we will have to redefine our church paradigms with new and innovative approaches. I believe the church in the North Texas Conference can speak and live meaningfully into the chaos of our world. My dream for the churches in our conference is that we would embrace a missionary posture, collaborate with one another and innovate as we seek to embody a message of peace and compassion in a world that is divided and afraid. Nothing brings more joy to a family than new life!
What specifically about church planting excites you? And what about you as a person makes you an ideal planter?
I love the creative process. I love taking something that starts as an undefined groan deep in our soul and giving voice to that and watching it grow and develop and take shape into a living organism. I love to walk alongside innovative leaders and do whatever I can to create an environment where what they are dreaming about can become a reality. I also love how much I learn in the process. At my core, I want to connect people who are far from God to a community where they can find hope, connection, meaning and love, and for me church planting has been the most effective way of doing that.
What about the North Texas Conference makes it an ideal spot geographically/demographically for church planting to succeed?
Growth! This region is booming and, with that, it is becoming more and more influential in shaping the culture and economy of our country. Statistically speaking, church planting is one of the most effective ways of reaching new people. Church plants get to start with a clean slate and are able to serve as a research-and-development arm of the church. The ultimate goal of church planting is to reach new people with the gospel, but in order to do that you have to establish a faith community with a team of people committed to that vision. Living in a growing region such as ours, you have the opportunity to connect with new people moving into the area who have a more established faith as well as those with no connection to the church whatsoever. This creates a scenario where church planters can build a team that is ready to hit the ground running and reach their community.
Published: Tuesday, January 9, 2018