Taking Preaching from Good to Great

Six African-American pastors complete Preaching Excellence Peer Group
Six African-American pastors from the South Central Jurisdiction completed a preaching excellence program co-sponsored by the Black Church Initiative of the North Texas Conference and the Perkins Center for Preaching Excellence at SMU. The inaugural cohort included:
Dr. Michael Bowie (Senior Minister St. Luke's Community UMC, Dallas)
Rev. Eleanor Colvin (Pastor at FUMC, College Station)
Dr. Lucretia Facen (Senior Pastor, New World UMC, Garland)
Rev. Derek Jacobs (Lead Pastor, The Village UMC, DeSoto)
Rev. Ruth Martin (Pastor, Aldersgate UMC, San Antonio)
Dr. Sheron Patterson (Senior Pastor, Hamilton Park UMC, Dallas)
The Leadership team that put the program together consisted of Rev S. Dianna Masters, associate director for the North Texas Conference's Center for Church Development, Rev. Dr. Alyce M. McKenzie, Le Van Professor of Preaching and Worship at Perkins School of Theology and director of the Perkins Center for Preaching Excellence at SMU, and Dr. Kevin Murriel, senior pastor of Cascade UMC in Atlanta.
The team developed a vision for a program to take good preaching to next level greatness shaped by the "Four P's of Preaching: Passion, Purpose, Preparation and Plot." Dr. Murriel was the homiletical consultant for the group, which initially met Sept. 24 for a kickoff event with presentations by the leadership team and lively discussion with the group. This was followed by three online sessions in November, January and March. These online gatherings consisted of discussions of readings, moderated by Rev. Masters and Dr. McKenzie, with feedback on participants' sermons by Dr. Murriel.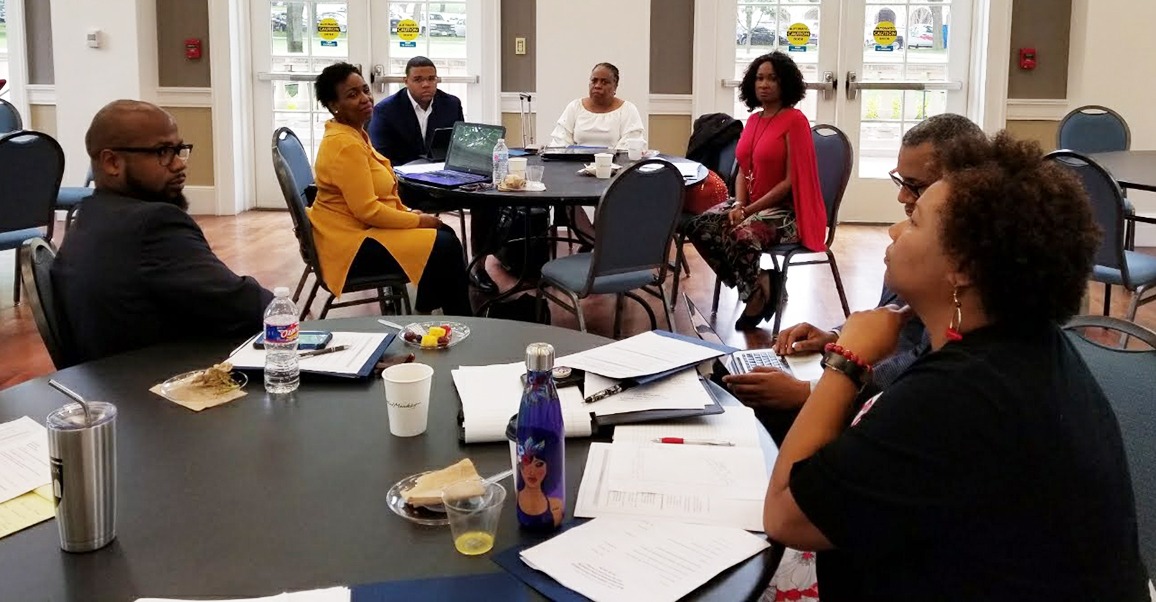 A capstone celebration took place at Perkins School of Theology on April 30. At that gathering, participants received their certificates of completion and had a chance to share what they had gained from their participation in the group. Some comments were:
"I rediscovered my passion for preaching!"
"I grew in my preaching from the camaraderie and support of other colleagues."
"I don't get to hear many sermons except the ones coming from my own mouth. It was refreshing to hear colleagues' sermons and learn from them."
"Iron sharpens iron. I grew from the feedback of the leaders and my colleagues."
"I gained energy and a method for my weekly preparation for preaching, weapons to use against that enemy of good preaching named 'procrastination!'"
"I grew in my craft, especially related to the shaping of the sermon and the sequencing. People are saying, 'You were good before, but something is happening to your preaching; it's getting even better!'"
Another cohort is being planned for 2019-20. To learn more, email Rev. Masters.
Published: Wednesday, May 15, 2019