Summer Camp at Jan-Kay Ranch: July 23-27, 2018
436 Private Road 5001
Detroit, TX 75436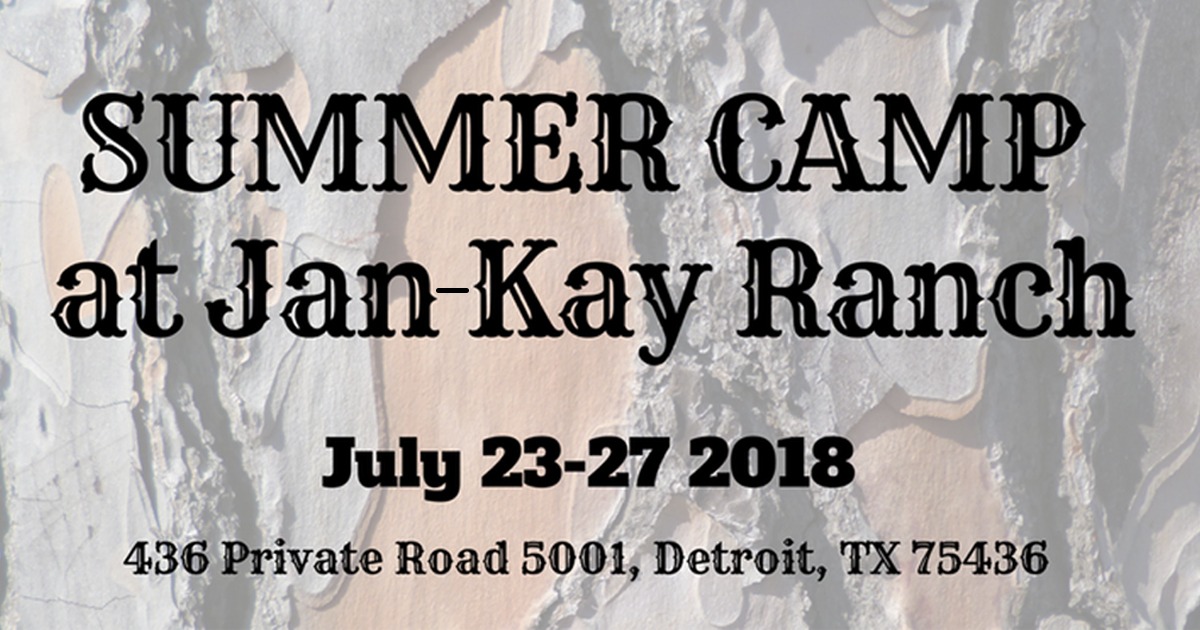 This year the Center for Leadership Development and Go Camp are teaming up to bring the Summer Camp experience to the East District of the North Texas Conference! This camp is a four-night experience that gives middle school and high school students a chance to take a break from busy schedules and meet other youth in the conference while worshipping, learning and playing together.
If you like summer camp at Bridgeport, but hate the drive, this is the camp for you! The schedule includes time for worship together, big group games, small group study and discussion, fishing, canoeing, horseback riding, exotic animal tours and free time to explore Jan-Kay Ranch!
About the Facility
The Jan-Kay Ranch is a hidden gem just east of Paris, TX that offers a secluded and serene environment to experience God in nature. Jan-Kay is also home to several rescued lions and tigers and bears, rhinos, camels, monkeys, kangaroos, camels, and llamas, OH MY!
They also have plenty of camp activities you know and love like outdoor games, putt putt golf, and if Go Camp is involved, you know there will be bubble soccer! You can also beat the heat taking on their epic water slide and splashing with friends in the pool.
Contact Bouie Stewart for more information at [email protected] or (940) 600-2851.
Additional Information
MinistrySafe
All adults must register, pay, submit a MinistrySafe certificate, clear background check and sign a medical release. MinistrySafe certificates must be dated within 2 years of the last day of the event you are registering for. Background checks and medical release forms must be dated within one year of the last day of the event.
Medical Release
Please fill out, print and bring the attached medical release form to camp.
Published: Tuesday, December 5, 2017