St. Luke "Community" Offers Mental Health Symposium Oct. 5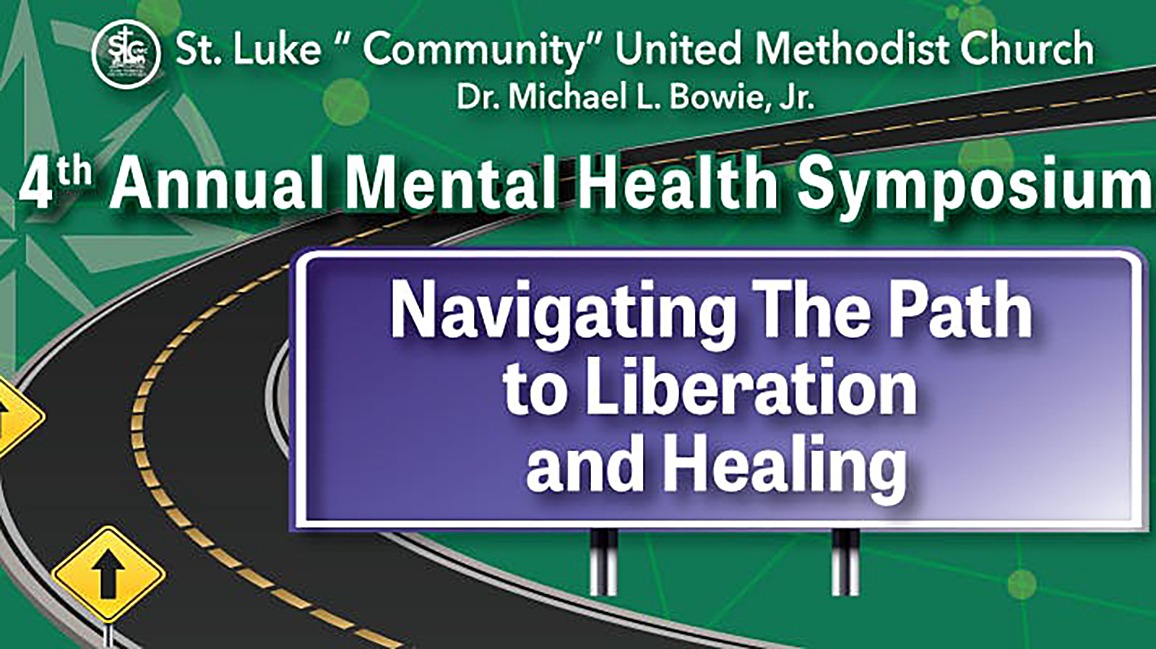 Many individuals and families across our community are struggling with serious mental health problems. St. Luke "Community" UMC is hosting its fourth annual Mental Health Symposium on Saturday, Oct. 5, as a way to present facts about prevention, causes and treatment of mental illness as well as provide a means to navigate the mental health system.
The theme of this year's symposium is "Navigating the Path to Liberation and Healing" and will feature workshops, speakers and mental health experts sharing facts, resources and emotional support around the issue of mental illness especially as it impacts families and youth.
The symposium is a project of the Kingdom Families ministry at St. Luke "Community," a team that seeks to support families spiritually, socially and emotionally.
The event is free and open to the public. The only cost is an optional $10 for lunch or $20 for professionals who desire continuing education units.
For more information, email Rev. Velda Turnley, Pastor of Discipleship and Small Groups, or call 214-821-2970.
Published: Wednesday, September 18, 2019