SMU: A New Beginning for the Wesley House

Haley Sloan, campus minister, has program on track after years of transition
Haley Sloan had moved back to her hometown of Joplin, Mo., during the pandemic when she received a call from Isaiah Terry, her former coworker at Highland Park UMC. He encouraged her to return to Dallas and join him on the Wesley campus ministry team at Southern Methodist University.
Now as she begins the 2023-2024 school year in her new role as director of college ministry at Wesley House, she thanks God for guiding her steps back to Dallas and to SMU.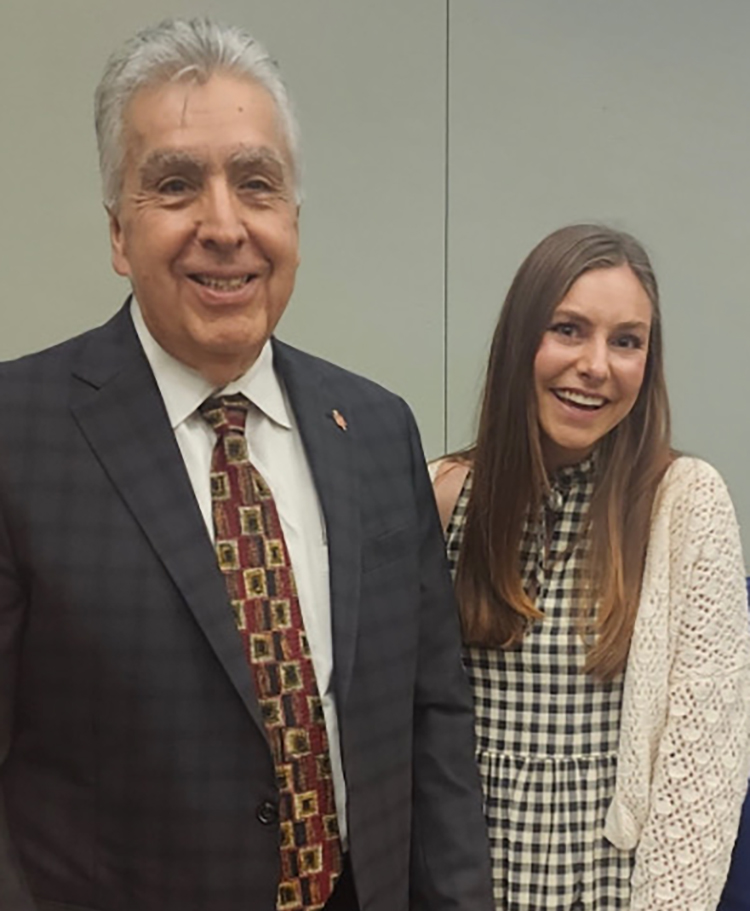 "I am really excited because I love campus ministry; it's the absolute best job!" Sloan said that Wesley House has been through a lot in recent years, including staff turnover and changes in student leadership models. Sloan is looking forward to offering stability of leadership and vision to help this ministry grow. "This is the first school year with no foreseeable changes, so I'm excited to keep building on the foundation we've set."
Sloan supervises five interns, three undergraduate and two graduate students, who will help oversee different aspects of campus ministry — discipleship, fellowship, communications and relational ministry.
Her many gifts will be put to great use as she guides her team and steps into this full-time role. Kelly Carpenter, associate director of the Center for Leadership Development, is encouraged by Sloan's vision and passion for this work and sees a bright future for the Wesley House.
"I hope God will work through the ministry of the Wesley House to meet students where they are in the joys and challenges of college life and provide students with the knowledge that they belong and are beloved," Carpenter said. "Haley brings a spirit of welcome, home and joyous faith in God that is inspiring. I look forward to her leadership modeling and equipping the students of SMU to discover and engage how God is calling them to be in college and beyond."
Rev. Lisa Garvin, chaplain and minister to the university at SMU, is likewise grateful Sloan answered God's call to serve in college campus ministry: "I am excited about Haley Sloan's leadership, her deep personal spirituality and her vision for nurturing students' faith formation in the frenetic environment of a college campus."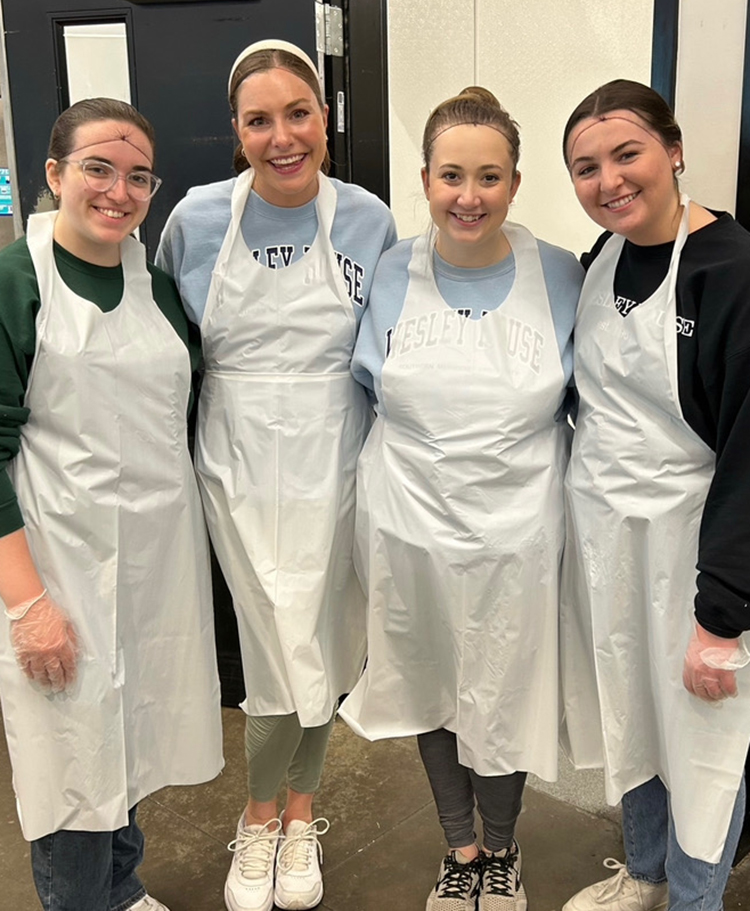 Providing an outlet for exploring faith and critical issues amid all that students face during college is an important part of campus ministry for Sloan. When asked what she is seeing as the critical issues that are weighing on her students, Sloan noted that they are under tremendous pressure to excel. They also deal with substance abuse and sexual assault in their campus community. Sloan also recognizes that her students begin to ask deeper questions as they face loss of parents or friends and grapple with death in a real way.
" 'Why do bad things happen if we believe in a good God?' That is a constant question that I'm asked. And it's important to walk with students through that," Sloan said. Her spirit of openness to people's questions and wrestling with faith while maintaining the strength of her own beliefs makes Sloan a welcoming and vital presence at Wesley House.
Sloan credits her community and her own faith and devotional life for sustaining her in ministry. "It's really noticeable to me if I'm pouring from an empty cup," she said. "My pastoring is not as helpful. I have less capacity for students, I have less patience, I have less grace. Whereas when I'm actually being filled by the Lord I have more room for people and more space to hold their burdens."
The space that has been cultivated at Wesley House through weekly worship, men's and women's small groups, social activities and seasonal devotionals have provided a spiritual home for many SMU students, several of whom were not raised as United Methodists.
"The Wesley House offers students sacred space to grow in their relationship with Christ and one with one another," Garvin noted. "The beautiful, comfortable space facilitates a Christ-centered community and a home away from home for students to grow in wisdom and in faith."
Published: Wednesday, August 23, 2023