Sexual Abuse Summit: October 23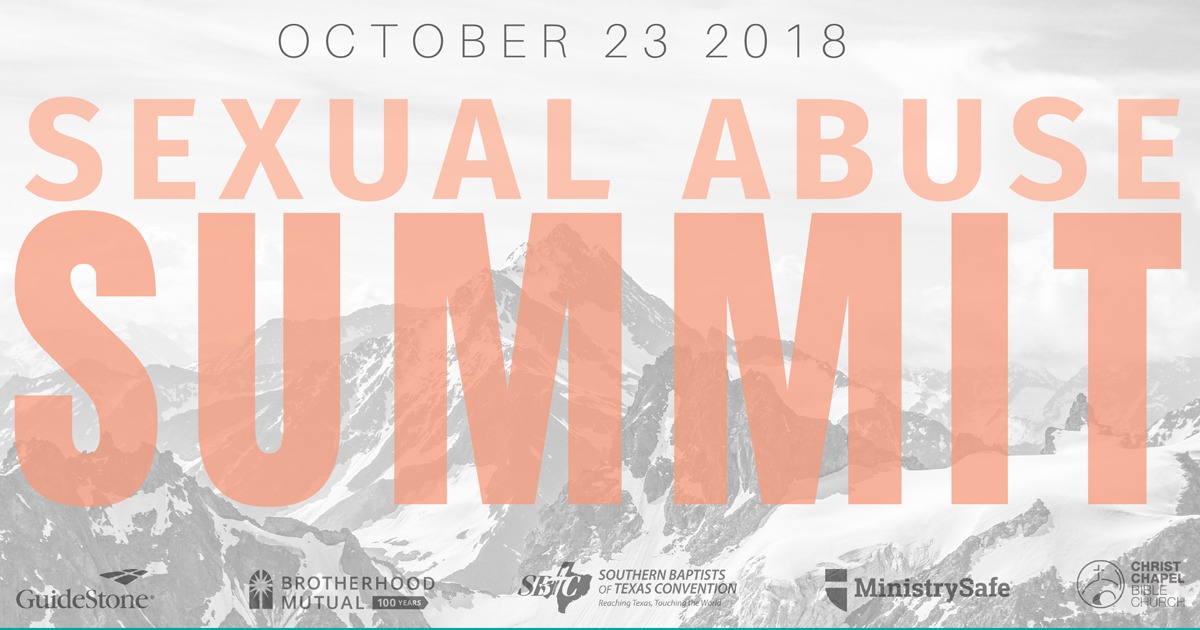 Christ Chapel Bible Church
3701 Birchman Ave
Fort Worth, TX 76107
The Sexual Abuse Summit is a day-long conference focused on addressing the risk of child sexual abuse in ministry environments. Summit speakers are attorneys and experts who repeatedly address legal issues related to child sexual abuse. The Summit will be on Oct. 23, 2018, at Christ Chapel Bible Church in Fort Worth, TX.
Topics include:
Understanding the risk
Implementing preventative measures
Preparing for and responding to an allegation
Complying with abuse reporting requirements
Creating registered sexual offender policies
Searching criminal records effectively
Applying changes in the law
Now through Aug. 1, 2018: $40 for individuals. $35 for groups of 3 or more.
After Aug. 1, 2018: $50 for individuals. $45 for groups of 3 or more.
Registration will be available at the door.
For nearly a decade, child sexual abuse has been the number one reason ministries have ended up in court. Child sexual abuse is devastating to the victim, the victim's family, the congregation and the church itself, creating negative public perception and significant financial loss.
Offenders are drawn to child-serving programs with fewer protections in place — the welcoming, inclusive environment in Christian ministries provides a prime target.
Consider these facts: 1 in 4 girls and 1 in 6 boys will be sexually abused before reaching 18 years of age, and these statistics skip no spiritual paradigm. 1 in 3 reported cases involve peer sexual abuse: children abusing other children.
The Summit provides leaders with essential information and resources, empowering attendees with proactive safeguards to protect children and equip ministry personnel. Come join us as we tackle this thorny issue in a hurting world.
Published: Monday, April 2, 2018