Serving Meals Is Sweet In Honey Grove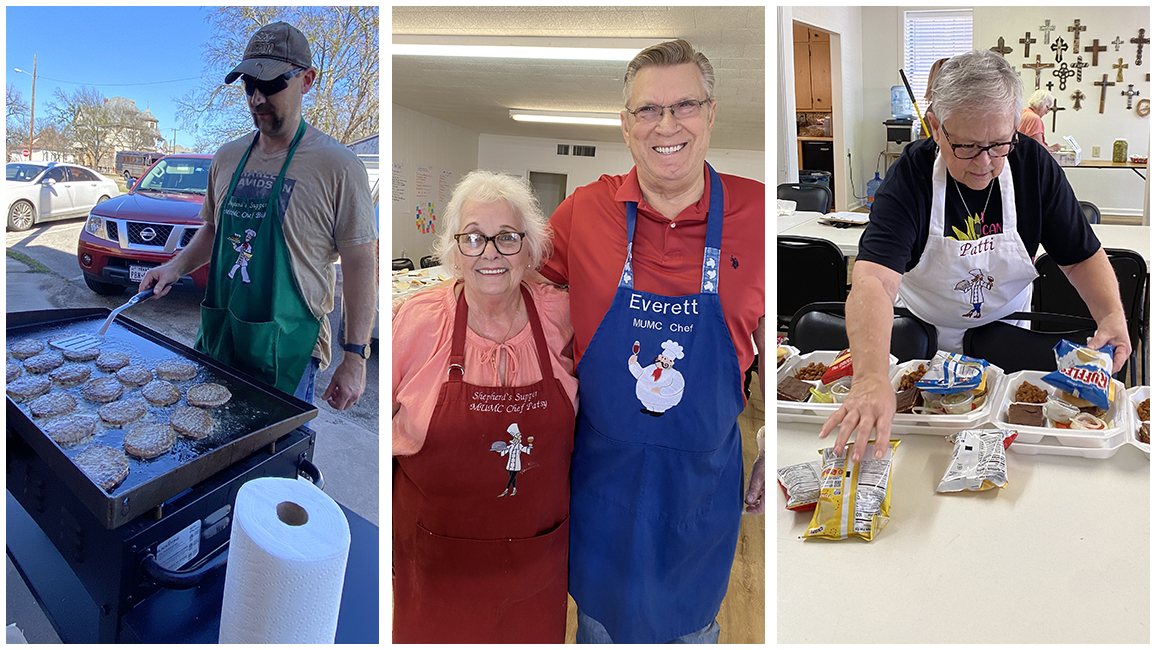 Shepherd's Supper celebrates 10 years and lasting impact feeding hunger and loneliness
One small church in East Texas is making a big impact in its community with a simple hot meal every week. McKenzie UMC's Shepherd's Supper serves more than 100 people every week and recently celebrated 10 years of ministry in Honey Grove, Texas.
"We're called to do this kind of work," said Richard Crowson, a church member who coordinates Shepherd's Supper. "We're called to feed the hungry and love our neighbors and that's what I think we're doing. I'm always inspired. For everybody here this is not a burden, it's a joy. We all love doing it."
The ministry started with the dream of lay member Patsy Clark to serve a meal to hungry people in Honey Grove once a month. After visiting with and learning from those who ran a similar ministry in Sulphur Springs in February 2012, the team came back and planned a launch date of March 21, 2012.
"From the beginning, the goal was to provide simple, home-cooked dishes, prepared by members of the church and served in the annex every Wednesday evening," Clark said. It has since grown from serving 50 people to 170. Members still make homemade desserts and teams of volunteers cook large-batch hot meals.
Rev. Tami Gallaway, senior pastor of McKenzie UMC, sees the impact they're making.
"I'm just so proud of them all, "she said. "I'm amazed that in this little town – which I had never heard of before I got the call to come here – that there is something this vibrant happening, that people understand what it means to serve their community. I am in awe of every single one of them. They're amazing people who love this church and love their community."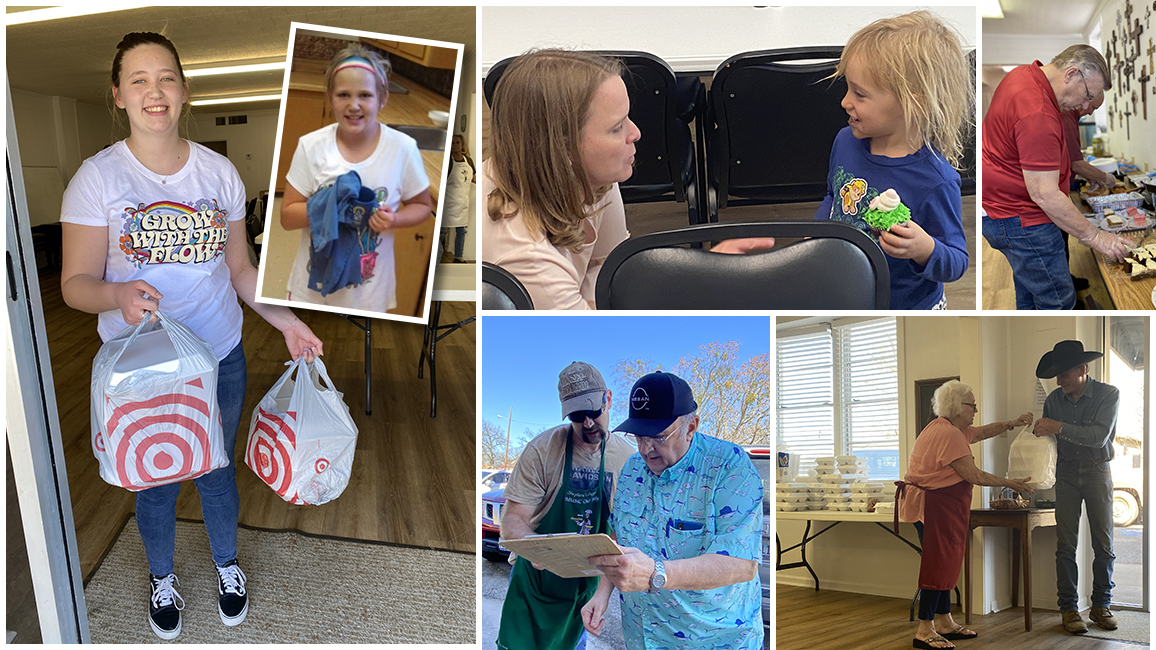 Gallaway recognizes other churches serve large numbers of people with their feeding programs. "Our little 150+ doesn't seem like a lot, but in a town of 1,700 it's 10% of the town. That's significant!"
Honey Grove does not have a local grocery store, so residents must drive 30 minutes each way to get fresh food in Paris, Bonham or Commerce. At the same time, many in the community also live below the poverty line. The Shepherd's Supper weekly dinners not only provide much-needed food, but an opportunity for seniors and others who live alone to experience fellowship with neighbors of all ages. Community residents from all walks of life dine together at the church annex or pick up meals to go, which many of them take to share with family members and friends who are homebound.
East District Superintendent Rev. Cassie Wade learned about Shepherd's Supper during a recent visit to McKenzie UMC. "In a community that is often under served and not seen by outsiders, they are doing tremendous work to bring the light of Christ in the darkest corners," Rev. Wade said.
Before the pandemic, Shepherd's Supper served an average of 60-65 people each week. When the church went into quarantine, this group did not stop. They pivoted and began preparing all the meals for weekly deliveries as many of their regular guests had an even greater need for food. Today, volunteers continue to deliver more than half of the meals to community residents who are homebound due to health problems, inability to drive or lack of a vehicle.
Billy Perkins and his daughter Trinity deliver the meals, and Billy's wife Kari helps prepare the food. They started serving with Shepherd's Supper when Trinity was eight years old. Now she's 18 and driving half the delivery route herself while her dad takes the other side of town.
"This is what God calls us to do, to serve the orphans and the widows," Billy Perkins said. "The original idea behind Shepherd's Supper was to serve those in need, the hungry. But one elderly woman told me once that she didn't need the food – she had money and means. What she needed was the company, the getting out and visiting. That brought everything into focus, that different people need different things and we're serving the needy in different ways. We are making a small difference out there in somebody's life."
Published: Wednesday, April 6, 2022