SCJ: Episcopal Assignments Remain Until 2021 Jurisdictional Conference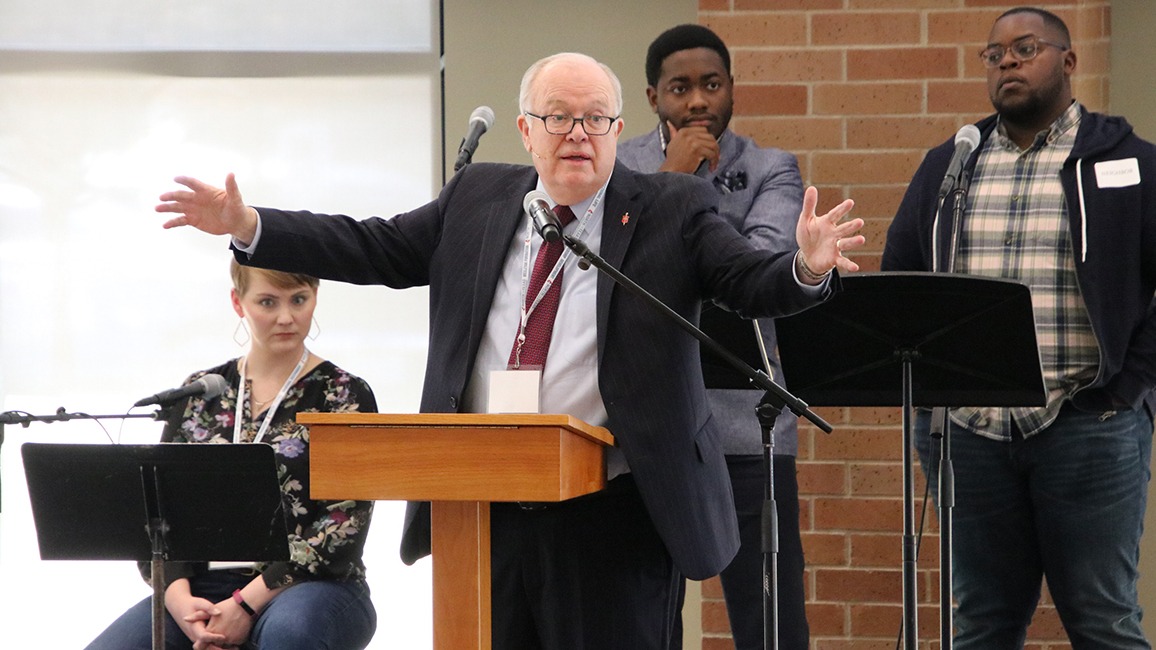 Bishop Michael McKee will continue to serve as Resident Bishop of the North Texas Conference
The South Central Jurisdictional Conference, originally scheduled for July in The Woodlands, Texas, has been postponed until Nov. 10-12, 2021 because of the effects of COVID-19. It was at this gathering where episcopal assignments for the jurisdiction's 12 Annual Conferences – including North Texas – were to take place.
Following consultation with the SCJ College of Bishops and the Council of Bishops, the South Central Jurisdiction Committee on the Episcopacy has decided to continue current episcopal assignments through the rescheduled jurisdictional conference in 2021.
As a result, Bishop Michael McKee will continue to serve as Resident Bishop of the North Texas Conference.
"The engaged work of the clergy, laity and churches of the North Texas Conference will never be complete," Bishop McKee said. "But to walk alongside you during these challenging times as we collectively and collaboratively live into Christ's call to serve is both fulfilling and brings me joy. What a gift it is to me to be in ministry with the North Texas Conference."
Dr. Clayton Oliphint, senior pastor at First UMC Richardson, who serves as chairperson of the North Texas Conference Episcopacy Committee, said: "We are pleased Bishop McKee will continue to guide us and lead us, especially in these uncertain times. He has challenged the North Texas Conference to address racism and work toward being an anti-racist conference. It is crucial that our conference take this work seriously, and I'm glad Bishop McKee will help us sustain this effort, along with addressing congregational transformation, leadership development and missional engagement.
"The Bishop's knowledge of the North Texas Conference will be most valuable while navigating what is before our United Methodist Church."
All other residential bishops in the South Central Jurisdiction will remain in their assigned areas until the jurisdictional conference when new assignments are made based upon the recommendations of the SCJ Episcopacy Committee.
Published: Monday, June 8, 2020