Retreat: Mujeres Con Propósito Restores, Empowers, Uplifts

Spanish-speaking women come together for three days of worship, spiritual conversation, workshops and community building
What started in 2012 as a partnership between Revs. Martha Valencia and Amy Spaur to offer a Spanish-speaking women's retreat has blossomed into one of the most impactful events in the North Texas Conference. Mujeres con Propósito (Women with a Purpose) has grown from 35 participants to 95.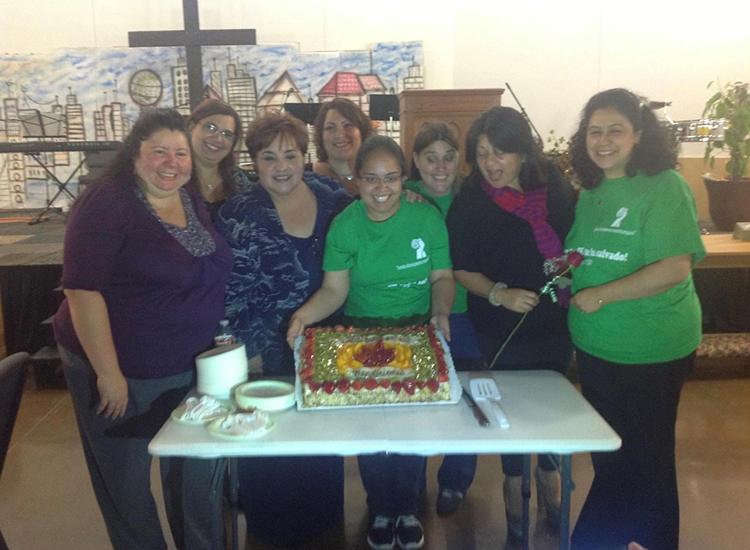 Women from several North Texas churches will gather October 13-16 at Prothro Center at Lake Texoma for worship, spiritual conversation, workshops and community building.
"I'm inspired seeing how the women enjoy each other and everything we do," Pastor Lucy French said. "Many women work all the time and never take a moment for themselves, so from packing their luggage to go to the retreat until the last minute when it's time to go return home, the transformation is amazing."
Said Rev. Valencia: "We've seen women arrive on Friday night and they're downcast, they're downtrodden, and Sunday comes and it's like resurrection Sunday. Their countenance is lifted, their heads are lifted, their shoulders are a little straighter, and they're just walking differently than when they first came in. It's a holistic experience."
Many women have also found themselves empowered to lead in ways they didn't realize they could. Mujeres con Propósito's model of retreat planning involves empowering and lifting up women who have been identified as potential leaders in their local churches and giving them responsibility, such as offering morning devotionals, leading small groups or organizing teams that oversee the music and worship or decorations.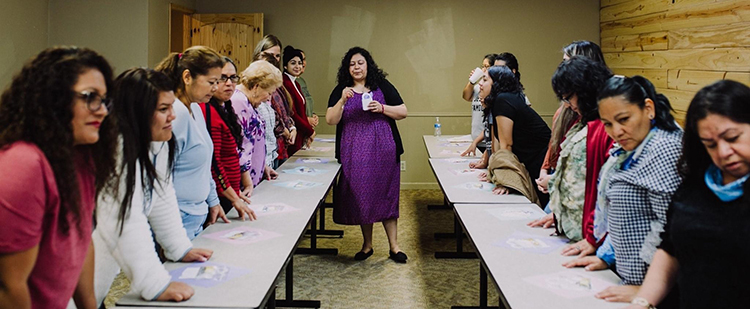 One woman from Christ's Foundry had never led a team before and at the last retreat she received so much positive feedback. "You could really see what that did for her self-esteem, to see that yes she can lead," Rev. Spaur said.
Said Rev. Valencia: "They come back to their home church more confident and able to serve."
In fact, many women not only take on leadership roles in their church communities, some have entered the discernment process to explore their call to be local pastors or ordained ministers after having their gifts honored and affirmed at the retreat.
The mission of Mujeres con Propósito is to lift, strengthen and restore the identity of each woman as a daughter of Christ. Rev. Valencia spoke of how this mission is lived out on the retreat. "We've seen a lot of restoration beginning to happen in women's lives. Some women come with heavy life experiences, from domestic violence to sexual abuse and emotional abuse, and we've seen them over the course of the three days find God's healing through their worship with God and through other women who've had similar experiences. They've found the beginning of healing and restoration."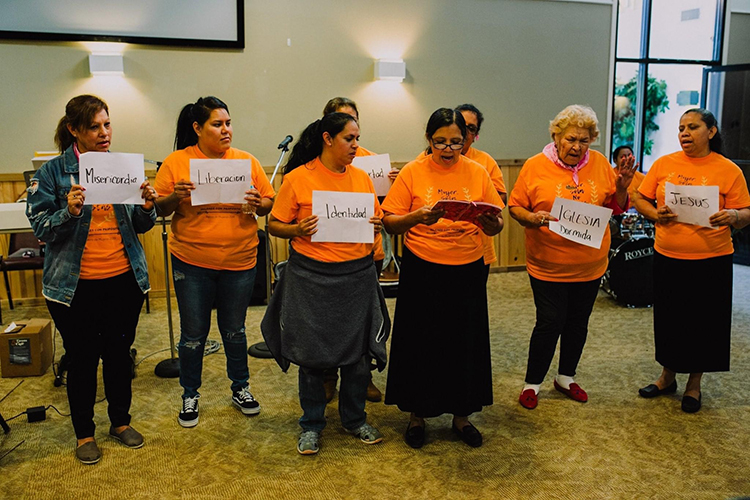 "And they find their purpose and value," Spaur added. "As in all cultures, women carry the heaviest loads, but [it's true] in the Hispanic Latino culture especially because there is still a lot of machismo. As mother, wife, she is still not an equal partner as we have in Anglo culture. For a woman to have three days for herself, to focus solely on her and God, where she's not packing lunch for her husband and getting kids off to school and also working herself as well. Where it's all about her relationship with Christ and other women, that in and of itself is restoring. But then on top of that we try to make all the themes geared to women and their value in a culture and society that doesn't always value them."
This year's theme is "Mujer, yo soy el que habla contigo" (Woman, it is I, the one who is speaking to you), which are the words Jesus speaks to the unnamed woman at the well in John's gospel.
Just like the woman at the well who went back to her community and told them about Jesus, these women return as disciples empowered to lift up their communities.
"During the retreat they discover resources that give them the security to find their true worth," Pastor French said, "and they put it to work with their spiritual gifts. A woman who is spiritually healthy is capable not only of strengthening her family but also of making God's purpose in her life take flight."
Mujeres con Propósito will help another 65 women find God's purpose and calling.
Rev. Valencia's hope for the future is "to connect with more women, to create a longer table and a wider space so that all Hispanic-Latino women can come and learn about Christ and feel the love of other women. I hope there's someone we can leave our spots to and we can empower future pastors, that one day soon there will be more than two Latina elders in the NTC."
Published: Wednesday, October 5, 2022