Regional Missionary To Visit North Texas In September
Finda Quiwa works with women, children and youth with a focus on Liberia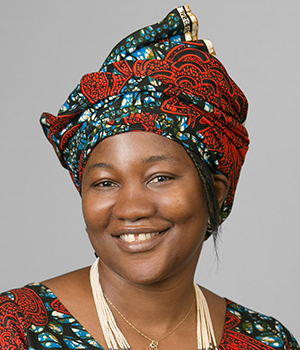 Finda Quiwa, one of six UWF Regional Missionaries serving around the world, works with women, children and youth with a focus on Liberia through the Leadership Development/Economic Empowerment Initiative. After spending two months in Hong Kong working with migrant workers from the Philippines, Indonesia, Nepal and Sri Lanka, Finda saw how vulnerable they were and how women are suffering in that part of the world.
"I returned home with the conviction and commitment to do my best in making sure women and children get a better place in Africa," she said. "I've charged myself to take up the challenge in helping other people who were in the same struggle."
Leadership Development has played a crucial role in that call. "Leadership Development identifies potential leaders who are capable of navigating through challenges," Quiwa said. "As role models, women leaders encourage one another to improve their leadership skills. Women leaders make informed decisions and enhance positive engagement."
Quiwa will visit North Texas Sept. 16-30, providing an opportunity for United Methodists across the conference to hear her story, experience another culture and be inspired by her faith journey. Visit the United Women in Faith North Texas website to schedule her to speak to your group, volunteer to extend hospitality or submit a question.
Published: Friday, May 19, 2023