Rankin Came to Dallas on a Whim But Stayed, Changed Lives of Many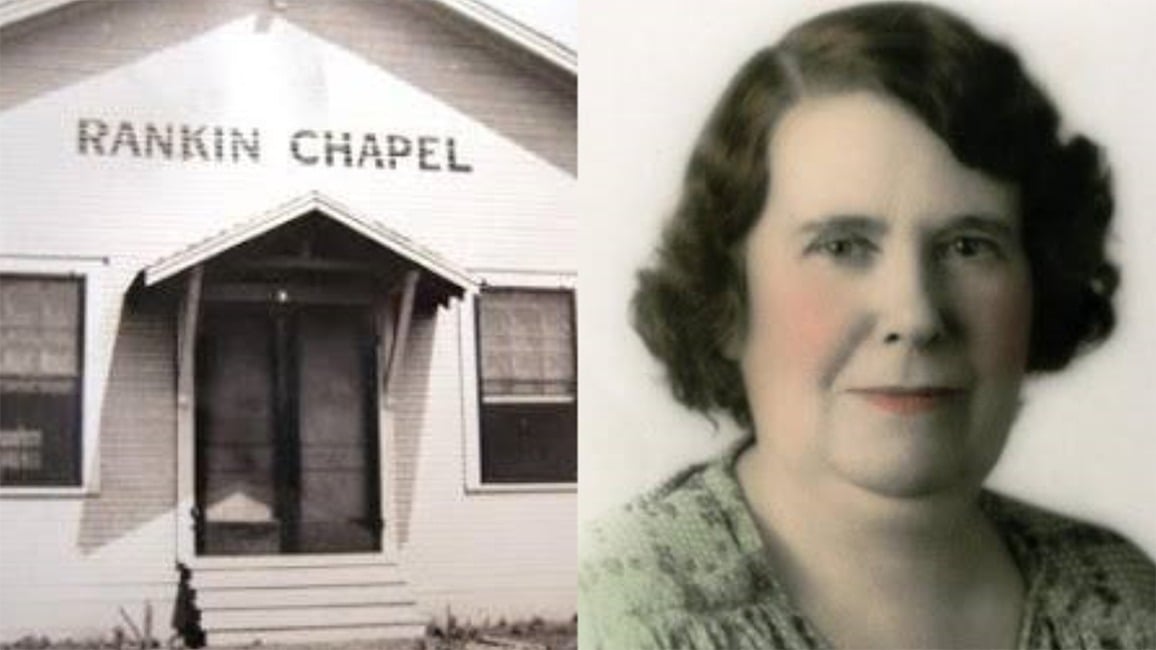 She started a church with $300 in 1935 that became Rankin Chapel
March is Women's History Month, a time when we can honor and recognize the achievements of influential women. In North Texas, one of the most instrumental United Methodists was Hattie Rankin.
Rankin came to Dallas after reading a news story about the mother of Raymond Hamilton visiting him before his death. Hamilton was a member of the Barrow Gang of Bonnie and Clyde fame. After Hamilton was captured and received the death sentence, Rankin felt called to minister to his mother, Alice Davis.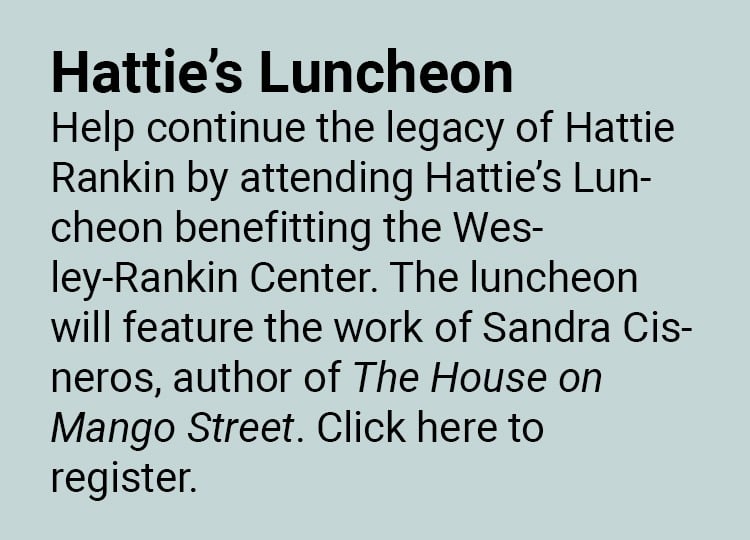 In the early 1930s, crime and poverty were prevalent in the West Dallas area known as "Devil's Doorstep." In a letter by Rankin, she writes Davis asked to start a church service in the neighborhood as there were none. Rankin, a poor church worker, did not have funds to start a church of her own … but decided to start one anyway after praying for guidance.
She mailed letters asking for funds and ultimately received $300 to rent a house to hold services. On a rainy Sunday in June 1935, Rankin invited neighbors to her church and preached the first sermon on the Prodigal son … after the preacher she had arranged for did not show because of the weather.
"She was a bold, courageous soul who saw the humanity and heart of people before anything else," said Shellie Ross, executive director of Wesley-Rankin Community Center, a center that, in part, bears Hattie's name and today provides education and resources to the West Dallas neighborhood to drive transformation.
Times were tough for people living in West Dallas, and Rankin acknowledged in her letter that the people "would come to the church not only to worship but to keep warm on Sundays."
The church steadily grew and needed help to meet the needs of the community. More funds were secured to build Rankin Chapel, named in her honor, as a place for the West Dallas community to worship and have Sunday school. She worked diligently to educate and minister to children to keep them from resorting to a life of crime.
Rankin Chapel later combined with Wesley Center to form the Wesley-Rankin Community Center. Ross says the center is "carrying Hattie's memory and working for equity, for our West Dallas neighbors, for our sisters and brothers."
Published: Wednesday, March 13, 2019