Putting A Spin On A Time-Tested College Tradition

Food, fellowship – and laundry – available as one package at Paris JC Wesley Center
The Wesley Center at Paris Junior College has been providing bible studies, worship and free meals to the students of PJC for about 70 years. The Center's director, Michelle Wood, meets regularly with PJC faculty and staff to find ways to help the student population.
"The faculty said students are struggling with getting their laundry done," Wood said. "We saw creating a laundry as a way to support the students in the community."
So with help from United Methodist churches in the Paris community, a free laundry service became a reality in February. Wood said a donor provided the three washing machines and three dryers, and churches provide the laundry detergent.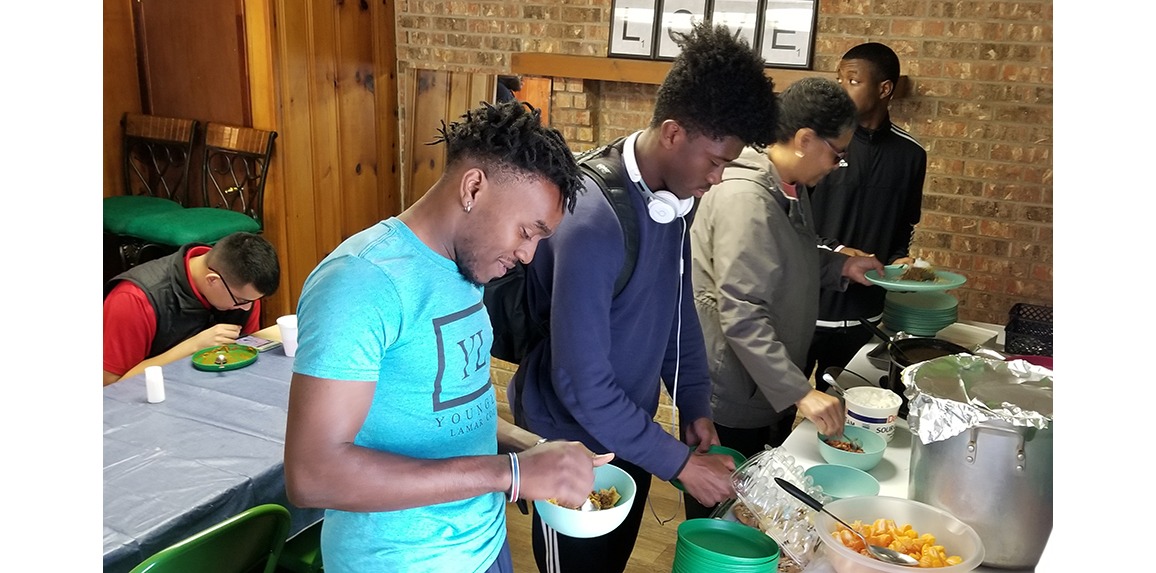 As part of its weekly activity schedule, The Wesley Center provides a free lunch on Thursdays when many students bring their laundry.
"The laundry is helpful," said Sydney Hawkins, a music/drama major and intern at The Wesley Center. "My friends have come over to do laundry, and it's nice not to have to find quarters. Any way we can help is great to give back to the community and college."
Doing laundry on-campus costs $1 to wash and another $1 to dry, plus the cost of detergent.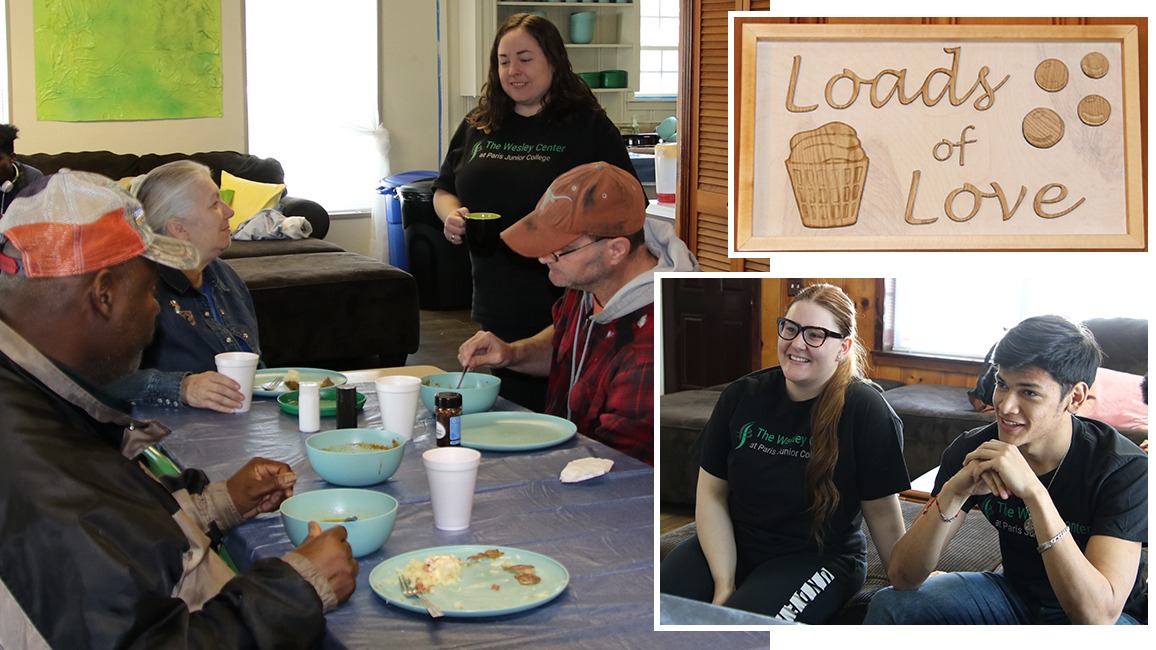 Eduardo Flores is a soccer player who recently was hired as a pastoral intern at The Wesley Center. Not only is the center a place to do laundry, but it's also a place to create connection and community.
"As a student-athlete, money runs short," Flores said. "I have to buy stuff for soccer and don't have money left for doing laundry. Before, I was washing in the sink and hanging it out to dry around my room.
"Blessings come in the smallest ways possible."
Published: Tuesday, March 3, 2020