Pleasant Valley UMC Youth Initiates Mission to Serve Homeless
What started with backpacks has grown to serving meals and worshipping together
"What can I do to help them?" It was a desperate question 10-year-old Aubree Kabanek posed to her mom who, in turn, asked members of the church council at Pleasant Valley UMC.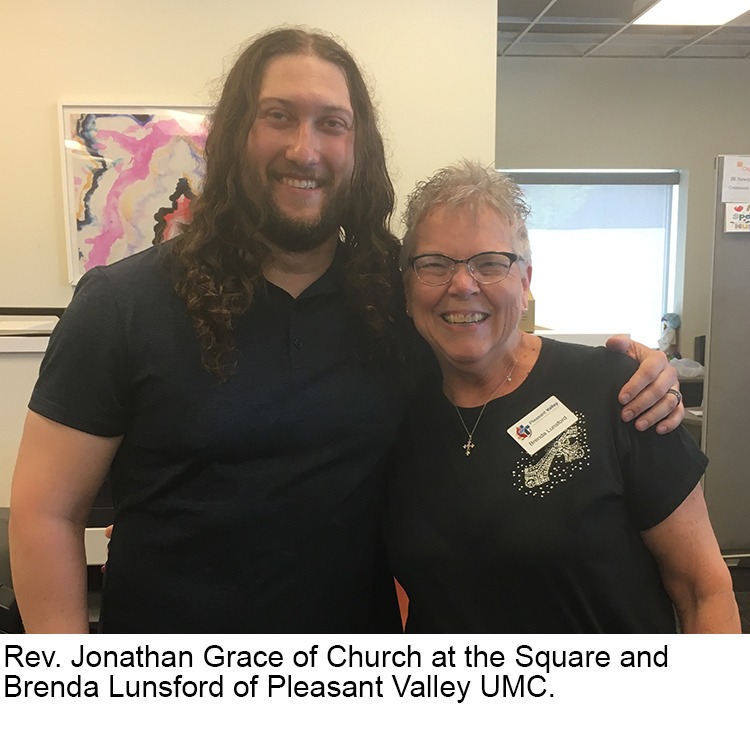 Aubree was on a field trip with her classmates and teachers. Their trip brought them past a homeless camp, Tent City, which provided Aubree and her classmates an up-close look at one of society's growing problems.
When asked by Aubree's mom and the church's lay leader about how their church could assist, Pleasant Valley pastor Deniece Mason sought advice from Pastor Jonathan Grace, campus minister at Church at the Square, which is part of a partnership between Highland Park UMC and CitySquare.
With Pastor Grace's direction, Pleasant Valley leaders decided benefits from the Pleasant Valley's fall fundraiser would be used to purchase backpacks, hygiene products, socks and snacks for its youth group to deliver to the homeless at CitySquare.
The youth enjoyed packing the backpacks, but they soon encountered the realities of living outside when they traveled downtown to deliver the packs. All who made the trek reported back to Pleasant Valley's administrative council that more needed to be done.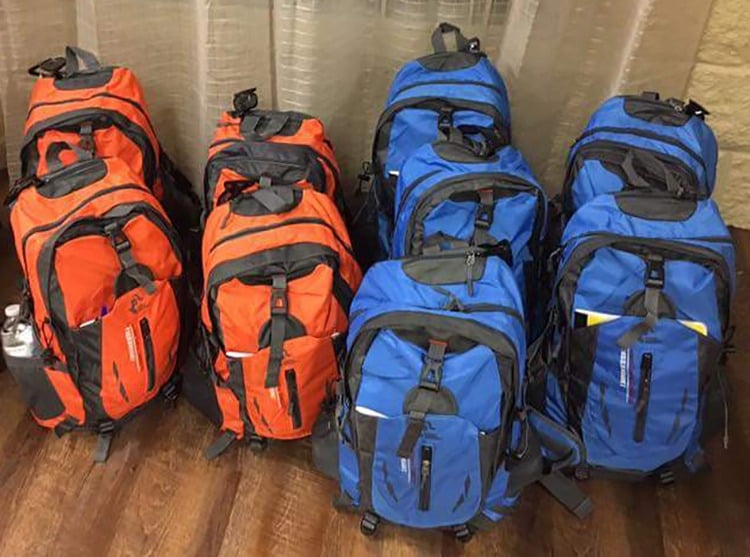 The result was expanding the church's efforts into a yearlong mission project, which resulted in the collection and delivery of socks, coats, blankets and hygiene products. Fabric has been donated to make personal fleece blankets, a project that will be completed in a partnership between Pleasant Valley UMC and the Dialogue Institute of Dallas.
On Sept. 30, Pleasant Valley UMC is sponsoring "The Church Has Left the Building." Participants will take hot meals to the homeless persons who attend Church at the Square and enjoy worship with them.
"We are working to do more than just give 'stuff' to those who are homeless, because the problem is so much more complex than it seems on the surface," Mason said. "People are homeless for a myriad of reasons, and lumping them together, thinking we understand who and what they are, is a great disservice to each person on the streets.
"We are going to serve and break bread with the people that attend Jonathan's service so that we, through fellowship, can hear their stories. Love of neighbor starts with listening; we all need someone to know that we exist, that our lives and our stories matter."
Published: Wednesday, July 11, 2018