Perkins To Assist COVID-19 Response Efforts Thanks To Luce Foundation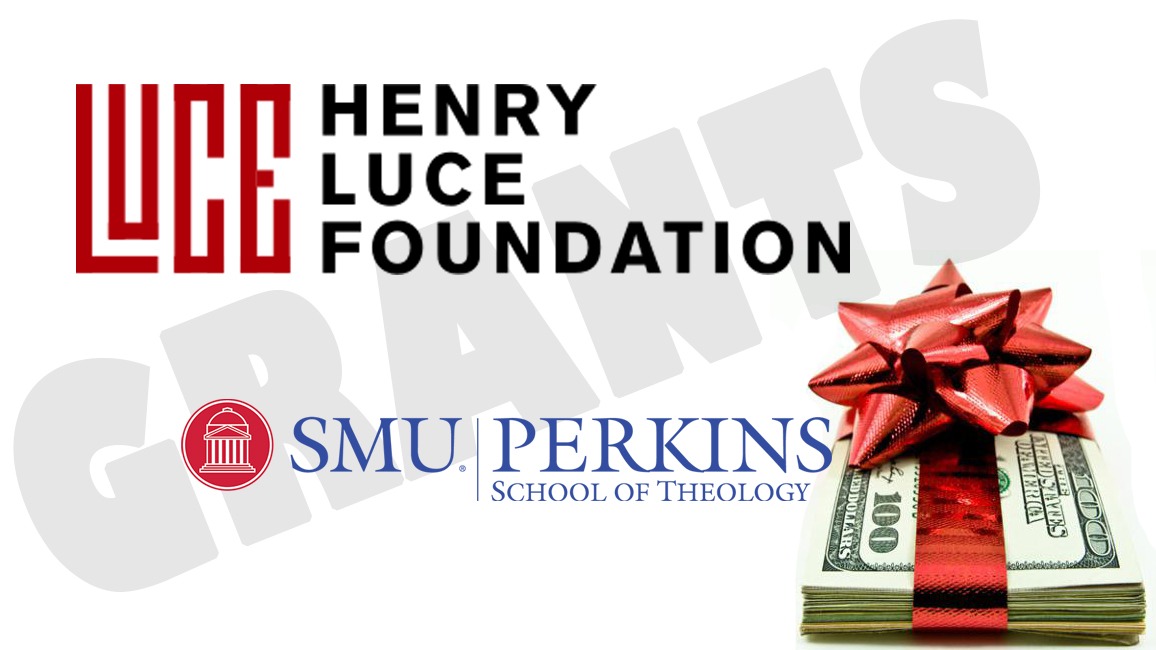 Christ's Foundry United Methodist Mission will receive funds to help protect, feed and counsel families struggling due to COVID-19
Perkins School of Theology at SMU is distributing $155,000 to United Methodist Annual Conferences and other ministry partners during the COVID-19 pandemic, thanks to an emergency grant from The Henry Luce Foundation.
This grant was approved through a recommendation from the Foundation's Theology Program and designated "to uplift the voices and experiences of vulnerable communities, to directly support community partners and community members in need, and to contribute to new and ongoing efforts to deliver an equitable and just emergency response for all." Additional funds rolled over from a previous grant to Perkins from the Luce Foundation will also support the effort.
Perkins was selected for the emergency grant due to its network of contacts with local churches and organizations serving the Latinx, vulnerable, at-risk and other communities greatly affected by the pandemic. The funds will help provide food, healthcare, housing or partial salary help for frontline personnel serving their communities.
"The generous and thoughtful gift from the Luce Foundation will allow us to assist many worthwhile projects quickly and help Perkins build on our existing work with the Hispanic/Latinx communities and ministries," said Craig C. Hill, dean of Perkins School of Theology.
Perkins distributed the funds in two ways: through grants to each of the North Texas, Rio Texas, Texas, Louisiana, Arkansas, Missouri and Oklahoma Indian Annual Conferences of the United Methodist Church; and with smaller grants from proposals submitted by Texas area organizations that have worked in partnership with The Center for the Study of Latino/a Christianity and Religions at Perkins.
For the latter, a total of $50,000 will be distributed in 14 grants to non-profit organizations:
The Workers Defense Project Texas Undocumented Worker Fund, to assist communities of low-wage workers and immigrant families
Mission Waco in Austin, Texas, for Christian-based programs that empower the poor and marginalized
The Agape Clinic, providing health care services to underserved people
Peaceful Oasis Emergency Shelter of the Texas Muslim Women's Foundation, serving survivors of family violence
Bonton Farms, a sustainable urban farming community
Austin Street Shelter, serving people experiencing homelessness
The Human Rights Initiative, providing free legal services to people who have suffered human rights abuses
Wesley-Rankin Community Center, providing education and resources to neighbors in West Dallas
Faith in Texas-La RED-COVID 19 Recovery Platform, assisting low-income and immigrant families and the incarcerated
Interfaith Family Services, empowering families to break the cycle of poverty
Faith Formula Human Services, food and job assistance
Break Bread, Break Borders, "catering with a cause" to empower refugee women
Gateway of Grace, assisting refugees through Christ-centered relationships
Texas Impact: People of Faith Working for Justice, assisting congregations in serving vulnerable communities
In addition, a total of $105,000 will be distributed to six Annual Conferences.
In the North Texas Annual Conference, these funds will assist Christ's Foundry United Methodist Mission and Project Unity. Christ's Foundry serves a predominantly immigrant population in North Dallas and will assist with COVID-19 testing, face mask and hygiene supply distribution, groceries for 150 families and free Spanish-language counseling and care to families struggling due to COVID-19. Project Unity's Together We Test program will provide free COVID-19 testing to persons in underserved communities of color.
Published: Wednesday, August 5, 2020