Perkins School of Youth Ministry finds its 'Rhythm'

This year's sessions synthesize shifting viewpoints and timeless truths
Since 1988, the Perkins School of Youth Ministry has taken place each January as a way to offer a collaborative learning environment for sharing best practices and trends relating to youths in the church. Bart Patton, with more than 20 years of experience in ministry, is the director of Youth and Young Adult Ministry Education at Perkins School of Theology. He recently sat down for a question-and-answer session about youth ministry and what the youth ministry participants can expect at this year's gathering.
This marks the 30th anniversary of Perkins School of Youth Ministry. How has youth ministry changed since 1988 — and what keeps people coming back year after year?
The practice of youth ministry has become fully contextual. Gone are the days of the top-down, hierarchical models for ministry. I think that's a great thing. We're coming up with some major shifts in the understanding of youth culture — both spiritually and culturally. As the church wrestles with how to define and achieve success in reaching and discipling young people, we're re-evaluating and questioning old models and striving for content that can help us adopt effective paradigms.
I don't think there's ever been a more relevant season for PSYM because we're not a youth ministry conference, we're a school of youth ministry. Walt Marcum, director of confirmation at Highland Park UMC, said this to me last year. It's been an anchor for me in considering how PSYM moves forward. There's a significant difference in the two. For me, this means we're a place where important conversations can happen for youth ministry thinking. We're more interested in dialogue than prescription. And I think it's that shift in focus that keeps people coming back. These conversations forge significant community. So we learn from each other — small churches, big churches, paid, volunteer, seminary-educated and college dropout, rookies and veterans. I want PSYM to be a place where we're honest; nobody has it all figured out, so let's learn from each other.
"Rhythm" is the theme for this year's Perkins School of Youth Ministry. How did this come about, and what thematic aspects do you hope attendees take away from PSYM?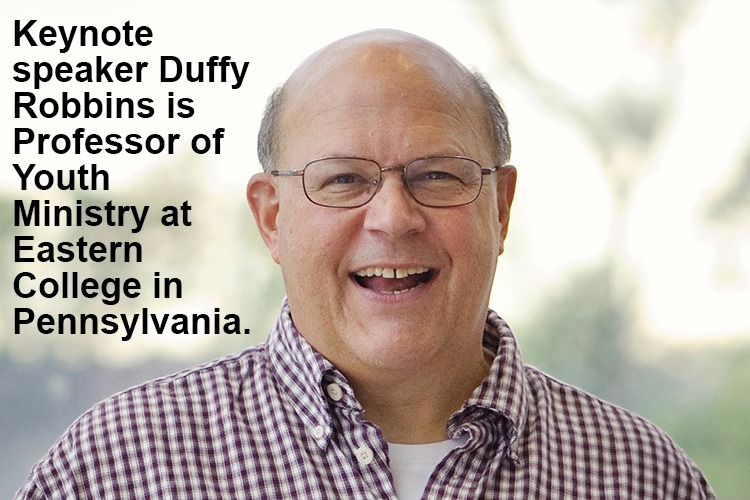 Our design team did an exercise back in April with word mapping. I asked everyone to bring five words that represented their hopes and dreams for PSYM 2018. We started our meetings by mapping out the words into five core values. Then we attempted to synthesize these values into a key concept that we could massage into a theme. We had words like flow, ride, perseverance, sticky, collaboration, endurance, spirit, determination and pulse. We had to move on to logistics and just left the whiteboards full of my chicken-scratch notes. We actually didn't have "Rhythm" until a few days after we had all gone home from our meetings. It tied everything we had been talking about together in one word.
Rhythm is essential and disciplined, but it lends itself to great creativity and improvisation. As we considered 30 years of youth ministry, we wanted to highlight longevity and consistency … but also creativity and collaboration. "Rhythm" captured all of that perfectly.
My hope for our attendees is that they will be encouraged by this emphasis — that the simple actions and routines in the average week of a youth worker matter, that they make a difference. While so much of the tasks youth ministers perform week after week go unnoticed and may even seem mundane, they are the foundation of something beautiful, significant and wonderful.
Duffy Robbins and April Diaz are providing keynote addresses this year. What specifically about youth ministry can registrants glean from them?
I like to build a narrative with our keynote presentations. Duffy will represent timeless "Rhythm" in youth ministry, the things that haven't changed in 30 years. Steady. He's a trusted voice for our community.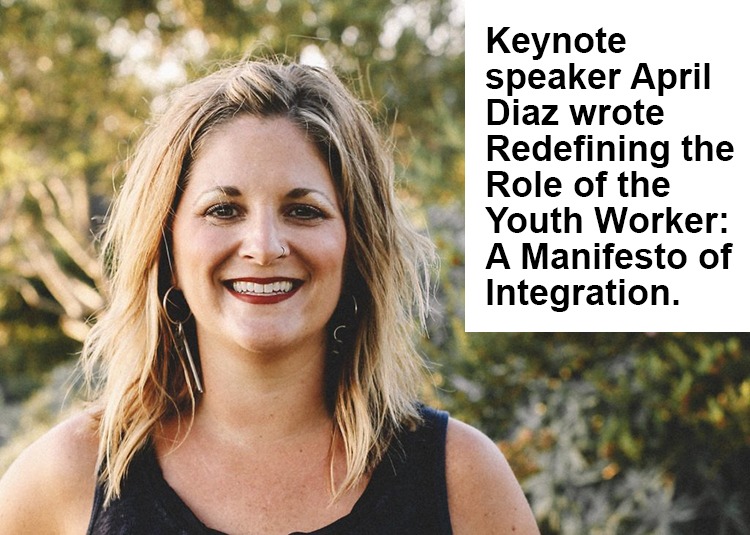 April will represent improvisation "Rhythm" in youth ministry, the things that are happening now that help us move forward in collaboration with our congregations, connections and communities. Her new book, Redefining the Role of the Youth Worker: A Manifesto of Integration, really caught my eye last spring for this conversation.
On Wednesday, our keynote time will actually be a panel discussion with five diverse youth ministry minds sharing their visions for the future of youth ministry. It's a chronological story board for the keynotes, past, present and future. No Christmas ghosts, though.
The lab sessions on Tuesday and Wednesday appear to offer very diverse ranges of content. Talk a little about what we can expect from those.
The labs are a new addition for us. Because the workshops are four-day learning environments, we wanted some focused learning modules around hyper-specific ministry areas and concerns. My hope is that the labs feel like intimate, casual conversations between youth workers. For me, that's where I learn the most and the best — in pickup hallway conversations, coffees, lunches and spontaneous learning environments. Often, it's just one principle or objective that I come away with … but it's a game-changer. So they're little nuggets of practical youth ministry wisdom.
I'm so excited about every one of them, topics and faculty. I honestly wouldn't be able to pick between them. They represent the collaboration that my office has experienced over the past two years. We've got leadership from ecumenical youth workers, existing workshop leaders, other schools at SMU, UMC-supporting agencies and creative Dallas outreach ministries. It feels like a little microcosm of the people that I'm personally learning from right now, so they're very special to me.
2018 will mark your second year in charge of PSYM at Perkins. What did you learn from 2017 that you can put into practice this year?
PSYM is at its best a grass-roots community of learning. The connections created and cultivated as we share ideas, disappointments, dreams, food and sacrament are indeed precious; they are definitive to the PSYM experience. We pray for our attendees and strive to know about their diverse ministry contexts. I want to know how they are experiencing success. I want PSYM to be a community of rich learning and deep encouragement for them.
We've said that PSYM is "intentionally practical and intentionally theological." It feels like the sinew that ties these together is this sacred community of learning. You can't manufacture this. But it certainly informs design. So I consider the flow of the experience through this lens.
Published: Monday, November 20, 2017