Partnership With American Red Cross Nets Nearly $16,000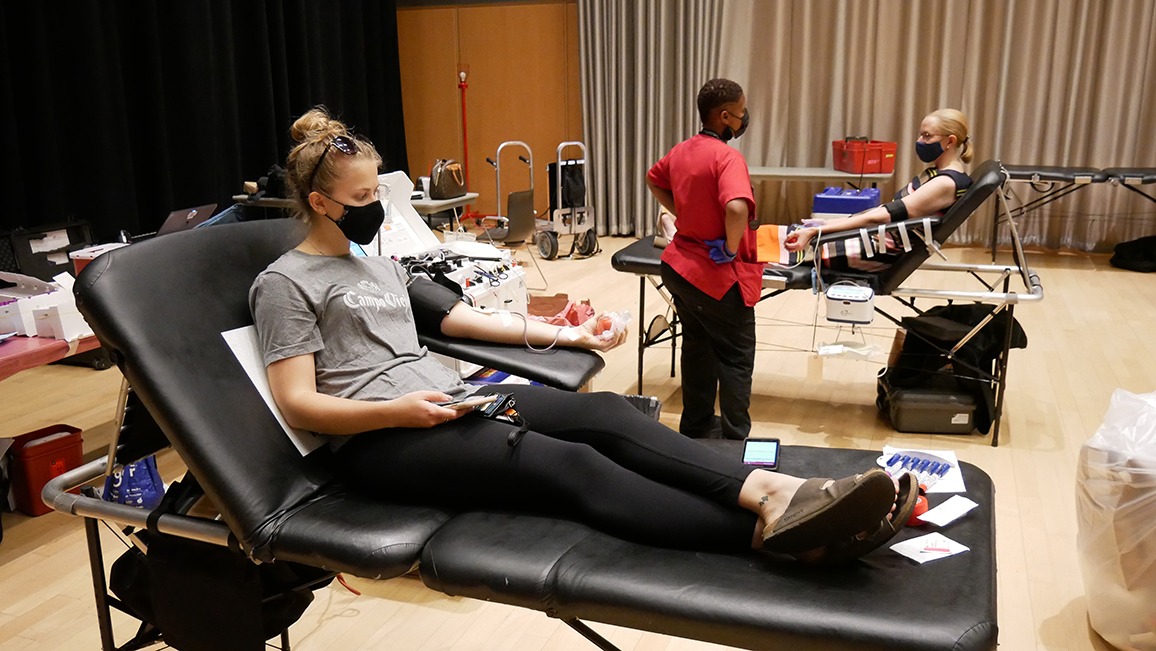 Dallas Bethlehem Center and the Zan Wesley Holmes, Jr. Community Outreach Center benefit from generosity
Several churches across the North Texas Conference participated in a partnership with the American Red Cross to host blood drives this spring and summer. In turn, the Red Cross has donated to two local community partners.
From January to June 2021, a total of 1,549 units of blood was collected and $15,490 was distributed evenly between the Dallas Bethlehem Center and the Zan Wesley Holmes, Jr. Community Outreach Center.
Participating churches/groups included: Argyle UMC, Art District of Dallas, Casa Linda UMC, First UMC Allen, First UMC Mesquite, Floral Heights UMC, First UMC Lancaster, Glen Oaks UMC, Lakewood UMC, Lovers Lane UMC, Plymouth Park UMC, St. Stephen UMC, St. Luke "Community" UMC, The Village UMC, Trietsch Memorial UMC and Walnut Hill Church: A Ministry of Lovers Lane UMC
Future Red Cross blood drives are being hosted in these churches this summer:
St. Stephen: Thursday, July 8 – 10 a.m. to 4 p.m.
Lakewood UMC: Tuesday, July 13 – noon to 6 p.m.
Trietsch Memorial UMC: Sunday, July 25 – 9 a.m. to 3 p.m.
Argyle UMC: Saturday, July 31 – 9 a.m. to 3 p.m.
First UMC Coppell: Monday, Aug. 9 – 12:30 to 6:30 p.m.
First UMC Allen: Friday, Aug. 13 – 9 a.m. to 3 p.m.
Published: Wednesday, July 7, 2021