Outreach Center Honors Pastor, Local Impact Of St. Luke "Community" UMC

Following Rev. Zan Holmes Jr.'s lead, church forges partnerships to provide innovative programs, opportunities
Growth and outreach have long been been part of the DNA of St. Luke "Community" UMC.
In 1933, it started as a mission church for St. Paul UMC. Membership flourished and, by the 1950s, it became its own entity as St. Luke UMC with a building at Wahoo Street and Spring Avenue in Dallas.
In 1974, St. Luke "Community" UMC had its first worship service in its current location on R.L. Thornton Freeway in Dallas under the leadership of Rev. Zan Holmes Jr. "Community" was added to its name to proclaim the church was there to serve its neighbors.
"St. Luke has always been a community church," Rev. Holmes said. "Community outreach was always there before I got there. It was always reaching out."
Between the 1970s and 2000s under Rev. Holmes' leadership, the church created ministries such as Methodism Breakbasket, sports teams and classes held in various locations including the original church building.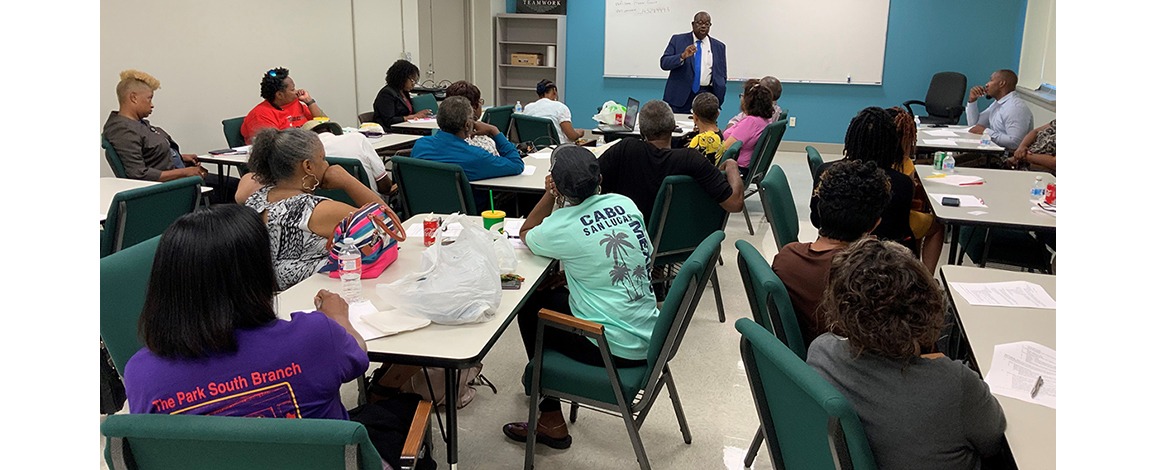 In 2003, St. Luke "Community" created a non-profit organization for its outreach named the Zan Wesley Holmes Jr. Community Outreach Center to honor and further the legacy of its beloved retired pastor. The center serves the diverse community of South Dallas.
"When we first started, we were self-funded. We didn't stop even when we didn't have funds," executive director Frances Smith-Dean said. "Because of that, lives have been changed."
In June 2018, the Center expanded through a partnership with Dallas ISD. The two organizations agreed to share space in the closed Julia C. Frazier Elementary School and renamed it Frazier House to provide services to parents and students. Programs offered include Juneteenth Economic Forum to further the economic development of South Dallas, Lunch and Learn Series for personal growth and career fairs.
Another initiative – the Low Voltage Training Program – provides a four-week training course on low-voltage electricity. Participants receive a weekly stipend while learning to install satellite dishes, home theaters and internet service. Graduates receive job-placement assistance.
Other learning opportunities are provided at Frazier House through partners such as Oasis Center, whose mission is to "provide life-changing programs and services to first-time youth offenders and formerly incarcerated persons." Other partners include Senior Source, El Centro College and UNT Dallas College of Law.

"It has brought great joy to watch people come in one way and leave another and become economically stable," Smith-Dean said
Holmes' involvement with the Center doesn't stop with just the name.
"He [Holmes] is still very active with the Center and serves on the board," said Loretta Simon, who provides marketing support for the Center. "He is an integral part of the process and legacy of the Center."
Rev. Holmes believes the success of the Center is owed to the partnerships, volunteers and staff.
"We have a very devoted and committed team," he said. "Being cooperative [with partners] is significant. We have relationships with other groups and the community. It's not all St. Luke."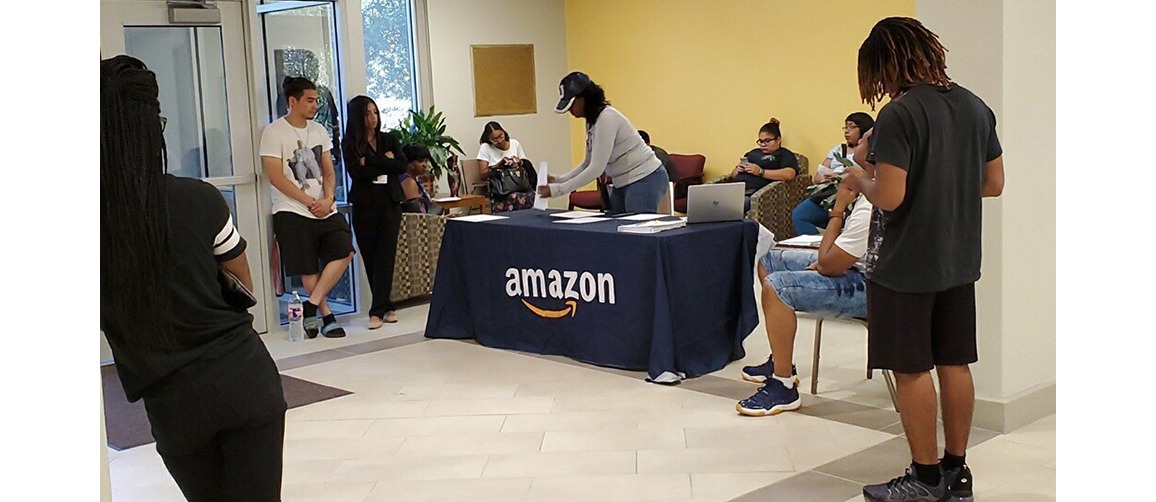 Published: Tuesday, February 18, 2020