One Teen's Perspective on Attending Midwinter
First UMC Forney's Morgan Randall offers her insight on why youths should take part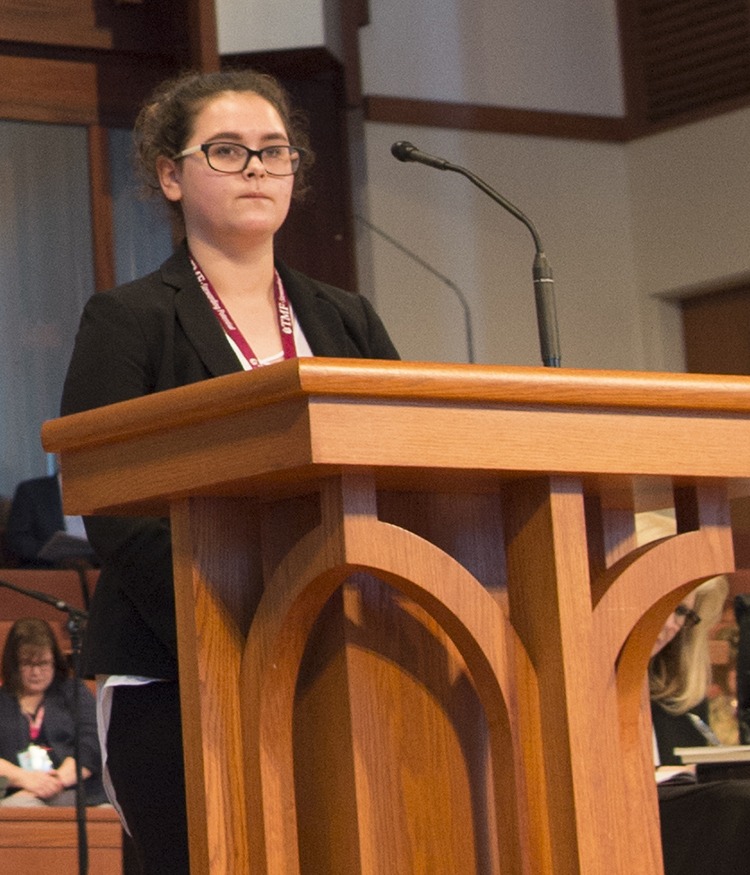 I have always gone to church camp and been actively involved within my church, but it wasn't until I joined CCYM (Conference Council on Youth Ministries) that I began attending Midwinter. Midwinter has been an eye-opening experience. Since Midwinter is youth-run, it has given me an opportunity to demonstrate leadership to other youth within our conference. It also allows me to be a part of other people's spiritual journeys, since over the weekend we are surrounded by faith and like-minded individuals who wish to feel God's power.
I think some of the most powerful moments over these weekends are being able to hear other students' testimonies and spending time in worship led by other youth. It's really impactful to hear how God has moved in other people's lives and how God empowers them despite their age.
Midwinter is one of the few places where I feel as though students are able to have a voice, in community with one another. Over the weekend, we are able to spend time together not only in worship but also in games and smaller groups where we are able to make lasting connections with other youth. The friendships I have made through Midwinter are ones that have lasted and will last a lot longer than other relationships I have built, because they are rooted in faith and wonderful memories we made together in a safe place where we were encouraged to be ourselves and take an initiative in our faith.
Midwinter has empowered me by allowing me to have opportunities to take initiative in my relationship with others, myself and, most importantly, God. It has allowed me to see God move within the lives of those around me, and allowed me to experience the Holy Spirit moving within myself.
Published: Wednesday, January 9, 2019