One+One Dallas equals a lifetime of learning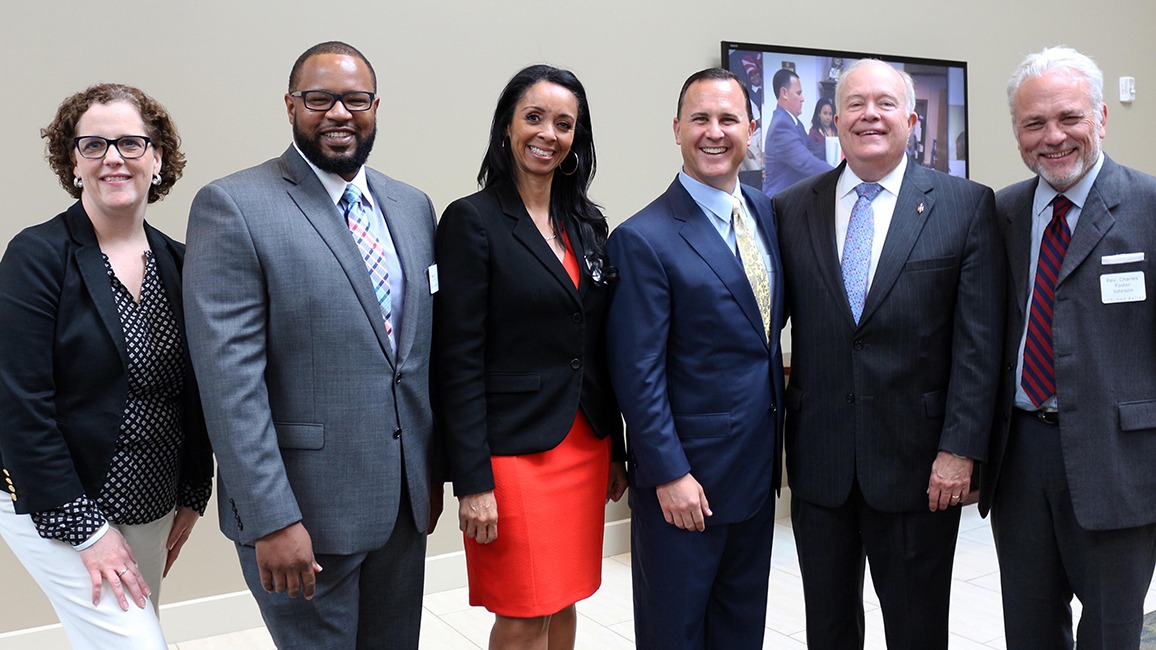 First UMC Dallas launches effort to partner churches with Dallas ISD schools
First UMC Dallas hosted more than 65 area faith leaders and public school advocates Aug. 30 to launch One+One Dallas, an initiative to connect faith communities and schools in Dallas ISD in an effort to enhance public education and student life. Founded earlier this year as a ministry of First UMC Dallas, One+One Dallas – part of the North Texas Conference's larger One+One initiative – includes collaboration with Dallas ISD, Meadows Foundation and Pastors for Texas Children.
Guided by a commitment to justice and racial equity, One+One Dallas aims to evolve faith community/school partnerships from ones of topical service to dedicated transformative community, working to impact both the students and the communities surrounding them. All who took the stage at the launch event reiterated the need for these collaborations, noting that the challenges faced by our educational system are too large for school systems to handle alone.
North Texas Conference Bishop Michael McKee said the unsung heroes in our communities are our educators, and believers have a responsibility to them and the children they serve. Bishop McKee said communities of faith can fill a unique role, stepping in to help those students who have parental support but need another partner involved to reach educational success. Pastors for Texas Children founder Charlie Johnson said faith communities can also make an impact by ensuring state leaders in Austin are working toward allocating adequate funding for public education.
Yet, despite challenges, Dallas ISD chief of staff Pam Lear said the district is making great strides and seeing results, most notably a recent B rating for the entire district. Lear said district leadership believes all students have a right to quality education, and they're implementing strategic plans to ensure that happens. This includes the work of the district's Office of Racial Equity, which works toward social, racial and educational equity for all students. However, achieving that equity and the educational excellence that results from it, can't be reached without the power of partnerships, Lear said, especially the type of transformational work on which One+One Dallas focuses.
In the 2018-19 school year, One+One Dallas will focus its efforts on the schools in the Fair Park-South Dallas area, working to ensure that all the schools feeding into Madison and Lincoln high schools are partnered with a faith community. To learn how your church can get involved with this initiative, email One+One executive director Jason Lewis.
Published: Wednesday, September 5, 2018