NTC, CTC Celebrate Bishop Saenz At Installation Service

'We are a network and a connection of churches and we're going to join together to do greater things than we could do alone.'
"You have taught us all how to say 'yes' when God calls, without fear and without hesitation, but rather with great faith. And so, to the conferences of Central and North Texas – get ready."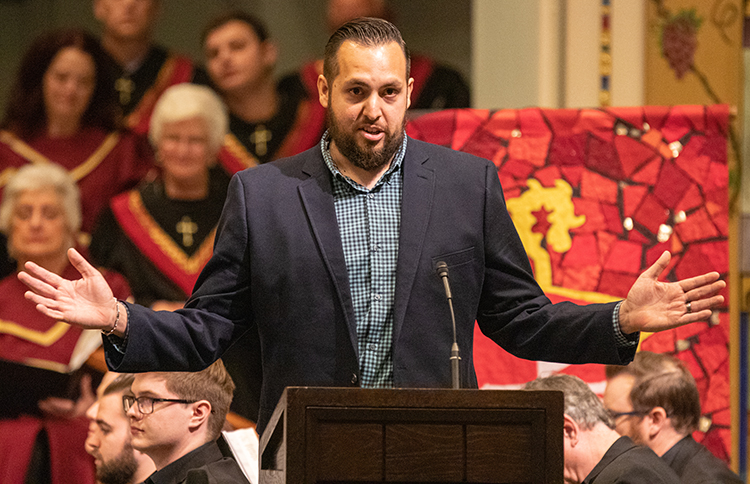 That is how Rev. Ruben Saenz III introduced his father, Bishop Ruben Saenz Jr., before the North Texas and Central Texas clergy and laity gathered for his installation service.
The service, held Feb. 19 in the sanctuary of University Park UMC, provided an opportunity for the two conferences to formally receive Bishop Saenz, invest him with the episcopal signs and for the bishop to share his hopes for his time in the role.
The main vision cast in his episcopal message was the idea of a strengthened United Methodist connection and a church that works collaboratively toward a common mission.
"We will strengthen the bonds of our sacred connection with God, with each other, and with our neighbors," Bishop Saenz said. "We will care for each other because we matter to God and we matter to each other. We will be an authentic Christian community that collaborates with our sister churches – no more isolated churches doing their own little thing. We are a network and a connection of churches and we're going to join together to do greater things than we could do alone."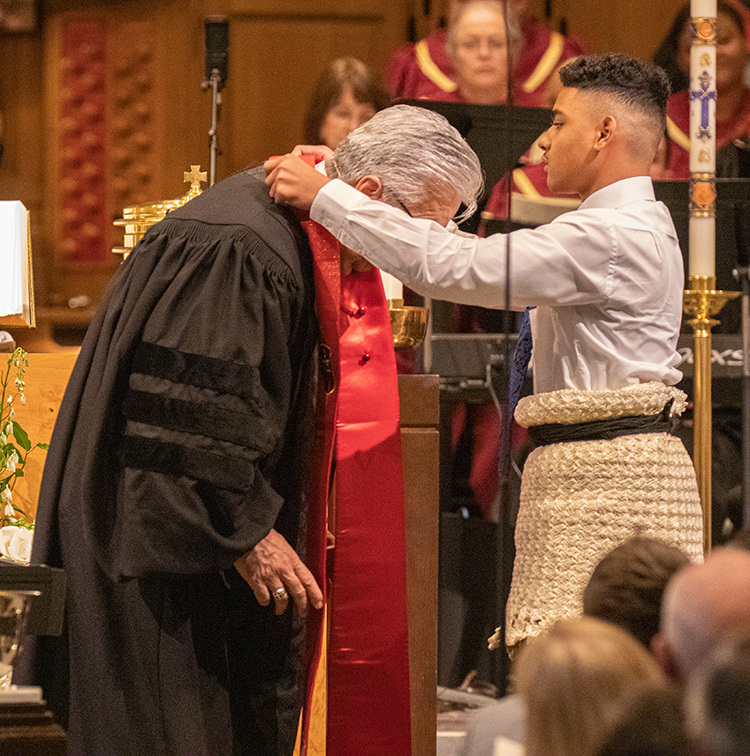 Bishop Saenz's full message from the installation service is available on the North Texas Conference's YouTube channel.
In addition to his son Ruben Saenz III, Bishop Saenz was joined by his wife Mayé, his son Isaac, his daughter Christina, and three of his nine grandchildren. While unable to attend in person, his son Aaron, also a pastor, was also present in spirit, mentioned during both his brother's introductory remarks and his father's message.
Bishop Saenz was elected bishop by the South Central Jurisdictional Conference in 2016 and assigned to the Great Plains Conference. In 2022, he assumed the episcopal leadership duties for the Central Texas Conference, and at the 2022 Jurisdictional Conference, he was assigned to the Central and North Texas Conferences, effective Jan. 1, 2023.
Published: Wednesday, February 22, 2023