North Texas United Women In Faith Help Rescue Girls In Kenya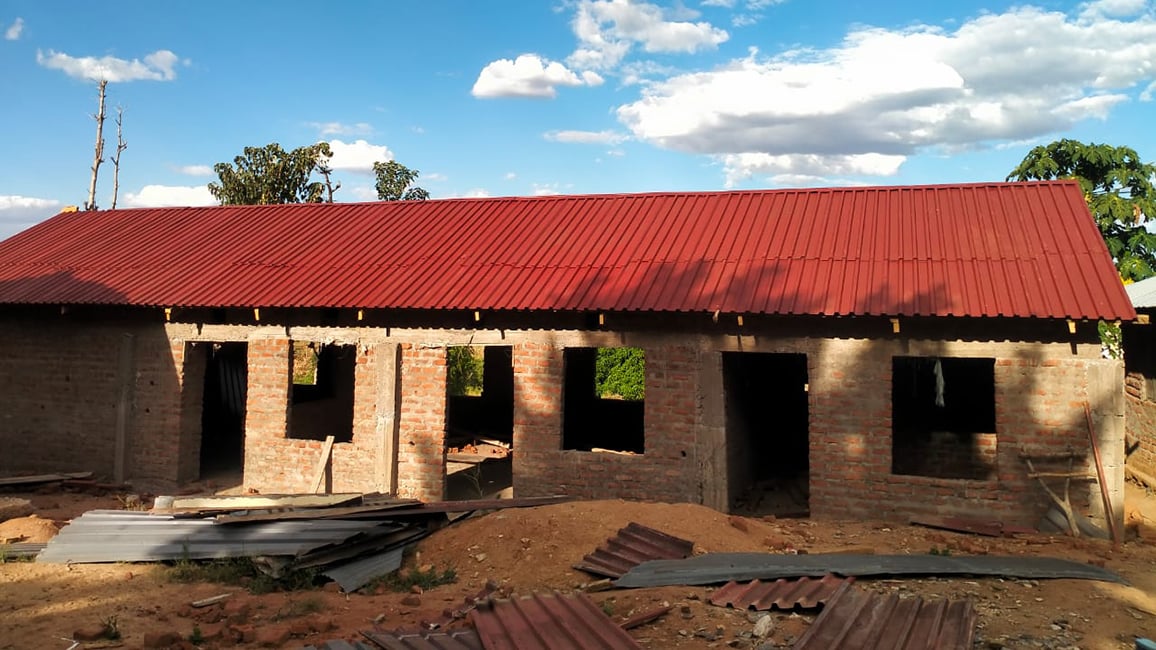 The Jerri Savuto Rescue Center, a safe haven for young girls who are fleeing forced marriage and female genital mutilation, is almost complete
This year on International Women's Day, United Women in Faith (UWF) of the North Texas Conference gives special thanks for the connection it has forged with a group of women and girls halfway across the globe during the height of the pandemic.
"While we were all stuck at home and learning to gather together on Zoom, we were making friends with women on the other side of the world," said North Texas Conference UWF President Wendy Campbell. "We worked together to transform the world for girls in rural western Kenya through a partnership with our 2022 UWF International Mission Project: The Jerri Savuto Rescue Center."
The mission of the Jerri Savuto Rescue Center is to be a safe haven for girls who are escaping forced marriage and female genital mutilation (FGM). A law prohibiting FGM in Kenya passed in 2011, but some of the villages across central Africa still practice FGM, and girls who refuse the procedure are banished from the tribe to fend for themselves with no place to go.
In 2016 the Dira Methodist Church in Pokot, Kenya, became a refuge for girls who had nowhere else to go and allowed them to live in the church.
As the world shut down in early 2020, Pauline Ntombura, leader of the Methodist Women's Conference of Kenya and spouse of Joseph Ntombura, Bishop of the Methodist Church of Kenya, introduced the women in North Texas to these girls' stories through a series of Zoom calls.
Pauline forged a connection with Rev. Dr. Lisa Neslony (Central Texas Conference) when she traveled to Kenya on mission, and Neslony shared the need with Cynthia Rives, UWF National officer from North Texas, knowing the UWF would respond. In June of 2020, the Metro District UWF hosted a virtual program describing the situation. Pauline Ntombura spoke live to the group and challenged the women to take action for change.
Over Zoom, the partnership blossomed. In one video, Bishop John Kosgei explained the dire situation.
"Every year thousands of girls in Pokot aged between seven years and 15 years old undergo an FGM operation mostly between August and December," Koskei said. "After healing they are immediately given to their husbands who are capable of giving 50 goats, 30 cows or 10 camels as dowry. Many girls get married to husbands, who are the age of their grandparents, against their will. Many girls escape FGM but there is nowhere to hide.
"Many are now hiding in Methodist Church of Kenya Dira Church and now there is an urgent need for a rescue center where these girls can stay while they continue their education. The rescue center will be their home where they will get food, accommodation as well as pay for their school fees because many parents refuse to support them once they escape from the planned female genital mutilation and marriage."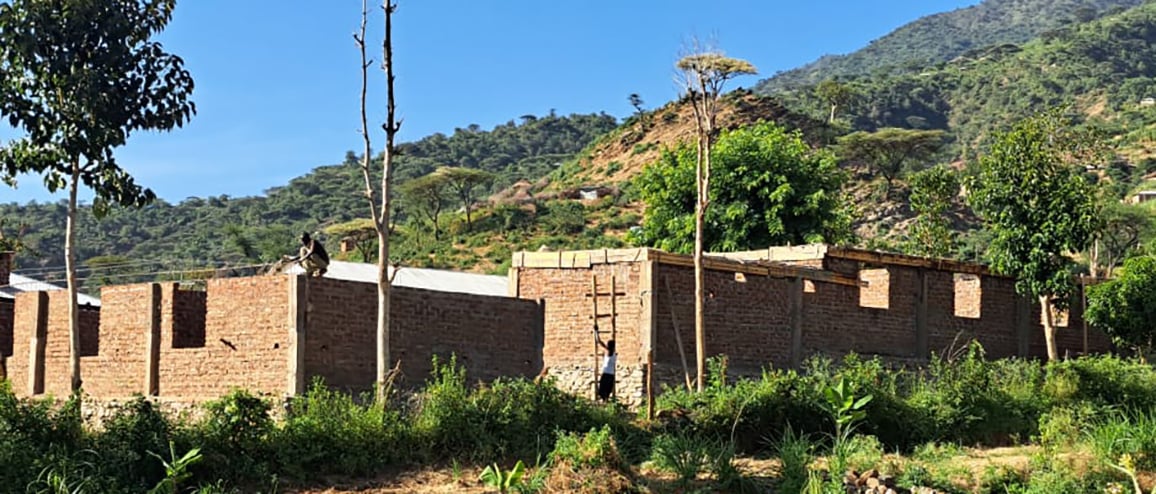 In the same video, Officer Abdullahi Khalif said, "Many girls know their rights, but they have nowhere to hide. Many parents are extremely poor and need to exchange their girls with cows, goats and camels as dowry."
"My father told me that I would not go to school anymore," said one of the young girls. "He wanted me to get married. He wanted me to be circumcised. On that day I decided to run away from home. I ran up to my friend's place who had also been stopped from going to school. Together we ran all the way to a place called Dira Methodist Church where we had heard that girls can find safety. That is where we came and we have been accepted. I do not want to be married; I do not want to be circumcised; I want to go to school. "
Fundraising for the project started immediately after the Metro District UWF program. Women across the conference responded to the girls' needs and selected the rescue center as the North Texas Conference UWF Annual Project for 2022.
In March 2022, church leaders, Methodist Women and community members broke ground on a 40-acre site to build a secure rescue center with a 44-bed dormitory, clinic, kitchen, dining/study room and the needed infrastructure. To date, churches and individuals from across the North Texas Conference have sent $53,434 to support the effort.
Jerri Savuto, the center's namesake, was a missionary with the General Board of Global Ministries of the United Methodist Church for more than 39 years, as well as an active United Methodist Woman. She and her husband Bill served together in New Mexico, Belize, Nigeria and Kenya. While serving in Kenya, she supported the Alternative Rite of Passage Programs that helped save girls from early marriages and FGM.
Today the Jerri Savuto Rescue Center is nearly finished and requires only about $20,000 in additional funding to get the center ready for the girls to move in. Once FGM and forced marriage are no longer a threat to girls in the area, the rescue center will transition into a secondary school for girls, as there is not currently a secondary school for girls in the region. "When we educate girls, girls can change and transform the community in a very big way," Pauline Ntombura said.
Learn more and support this important work.
Published: Wednesday, March 8, 2023