North Texas Conference Cabinet Holy Week Devotional For Thursday
"Do Unto Others" by Rev. Debra Hobbs Mason
Scripture: John 13:1-17, 31b-35
Focus: "12 After he had washed their feet, had put on his robe, and had returned to the table, he said to them, "Do you know what I have done to you?"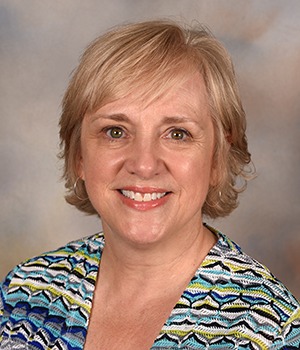 I can hear them, can't you? Whispering to one another around the table – What did he ask? – What has he done to us, or for us? – What's the lesson going to be this time? – Surely tonight it will be about Passover. That is why they have gathered in the upper room, after all.
12"Do you know what I have done to you?" I imagine that one of them ventures a guess – well, you have seen to it that we have a place to share in the Passover meal. And another answers – you have provided us with good food and drink and time for fellowship.
Upon reflection, these answer the question what have I done for you? Jesus asked 12"what have I done to you." Once again, I imagine a brave disciple says, you washed our feet – and another says, and to be honest, I thought it was nice but a little strange because you are our Teacher and Lord – and another says, yeah, it seems like someone should have washed your feet, not ours.
And Jesus says, "14 … if I, your Lord and Teacher, have washed your feet, you also ought to wash one another's feet. 15 For I have set you an example, that you also should do as I have done to you."
Jesus is saying so much when he says he is setting an example. He is reorienting their lives – our lives. He is saying right now matters; how we live matters; how we treat one another matters. What will happen on Good Friday and Easter Sunday morning are life-changingly important, but equally so is this.
How we live with one another and treat one another matters from this moment on, because of what Jesus has done to them – to us.
(Read this next part slowly, imagining the care being offered each and every day by health care workers, pastors, family members and public servants all around the world and in every clinic, hospital and nursing home in our community)
To wash another's feet is to serve them, to care for them, to touch them. It requires closeness, willingness, gentleness and putting the needs of another before your own, if only for a few moments. And in those moments, it is impossible for one not to be aware of the humanity of the other.
What has Jesus done to us?
He has reoriented everything! He said, 34 "I give you a new commandment, that you love one another. Just as I have loved you, you also should love one another. By this everyone will know that you are my disciples, if you have love for one another."
Growing up, my Dad had sayings for everything. One of them he quoted was "don't be so heavenly focused that you're no earthly good." Don't rush past this moment at the table with Jesus. Sit with what he says for a while – "you should do [to one another] as I have done to you."
Question for Reflection
What has Jesus done to you?
Prayer
God of grace and mercy, give me the strength, the patience and the wisdom to do unto others as you have done unto me. Amen.
Rev. Debra Hobbs Mason is the superintendent of the Metro District.
Published: Thursday, April 9, 2020