North And Central Texas ACs To Comprise Single Episcopal Area

This is not a merge, rather Bishop Ruben Saenz, Jr. will lead two separate annual conferences
At the South Central Jurisdictional Conference of The United Methodist Church, held Nov. 2-5 in Houston, the Jurisdictional Episcopacy Committee recommended and the SCJ conference approved that the North Texas Conference and the Central Texas Conference would share one episcopal leader. This does not constitute a merger of conferences – each will continue to operate as a separate annual conference – but one bishop will be charged with the pastoral leadership of both.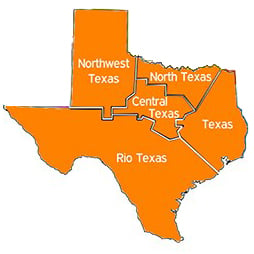 Shared episcopal areas have become more common in recent years as denominational shifts and a reduced number of bishops due to retirements have impacted the ability to assign each bishop to a singular conference.
Bishops are typically assigned by their jurisdiction to serve a geographical area for a four-year term. However, assignments made in 2022 will carry through August 2024, when the next jurisdictional conferences will set new assignments and elect additional bishops to begin serving September 1, 2024. In the last four-year period, there were 46 episcopal areas in the United States and 20 episcopal areas outside of the U.S.
Ruben Saenz, Jr. the newly assigned Bishop for the North Texas Conference, will begin serving on January 1, 2023.
Published: Thursday, November 3, 2022