New Cabinet Roles for North Texas Pastors
Gaston to direct Center for Leadership Development; Hobbs Mason becomes Metro District Superintendent
PLANO – Bishop Michael McKee on Tuesday announced changes for two positions on the North Texas Conference Appointive Cabinet, effective July 1.
Rev. Cammy Gaston, who has served as Metro District Superintendent since 2013, will become director of the Center for Leadership Development. Following Rev. Gaston as district superintendent will be Rev. Debra Hobbs Mason, who for 19 years has served as Executive Associate Pastor at First UMC Richardson.
After watching her parents help start two United Methodist churches in California, Rev. Gaston heard the call to ordained ministry in 1980 at an International Methodist Youth Conference where she experienced the diversity and breadth of The United Methodist Church and claimed it for herself.
Rev. Gaston earned her Master of Divinity from Perkins School of Theology and has since held numerous leadership positions in her more than 30 years in the North Texas Conference. She planted — with her husband, Rev. Matt Gaston — Church of the Disciple in 1993 and built up several youth groups, college ministries, camping programs and mission outposts.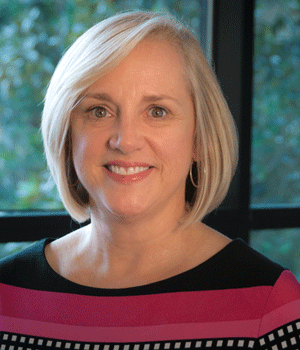 "One of the most important aspects of Rev. Gaston's ministry is mentoring and empowering Christian leaders," Bishop McKee said. "This is especially evident in how her wide range of experiences has touched on so many different aspects of the conference. I am confident that work will continue in her new role."
A third-generation Dallas native, Rev. Hobbs Mason earned a Bachelor of Arts degree in Communications from Texas Tech before completing her Master of Divinity at Perkins School of Theology. She worked in advertising and later her father's insurance and investment firm before being called to ordained ministry.
In 1995, she was Ordained Deacon and appointed as Associate Pastor to New World UMC in Garland. In 1997, she was Ordained Elder and appointed to First UMC Richardson. She served for 2 ½ years as Associate Pastor for Adult Ministries and was named Executive Associate Pastor in 1999, a title not previously held by a woman in the North Texas Annual Conference.
"Rev. Hobbs Mason's gifts and graces have been important to First UMC Richardson's growth and its significant work in discipleship, mission, and ecumenical and interreligious concerns," Bishop McKee said. "I am delighted that she will be joining the Cabinet and providing missional leadership to the clergy and laity of the Metro District in the coming years."
Published: Tuesday, May 1, 2018