National Guard Recruiting To Fill Chaplaincy Roles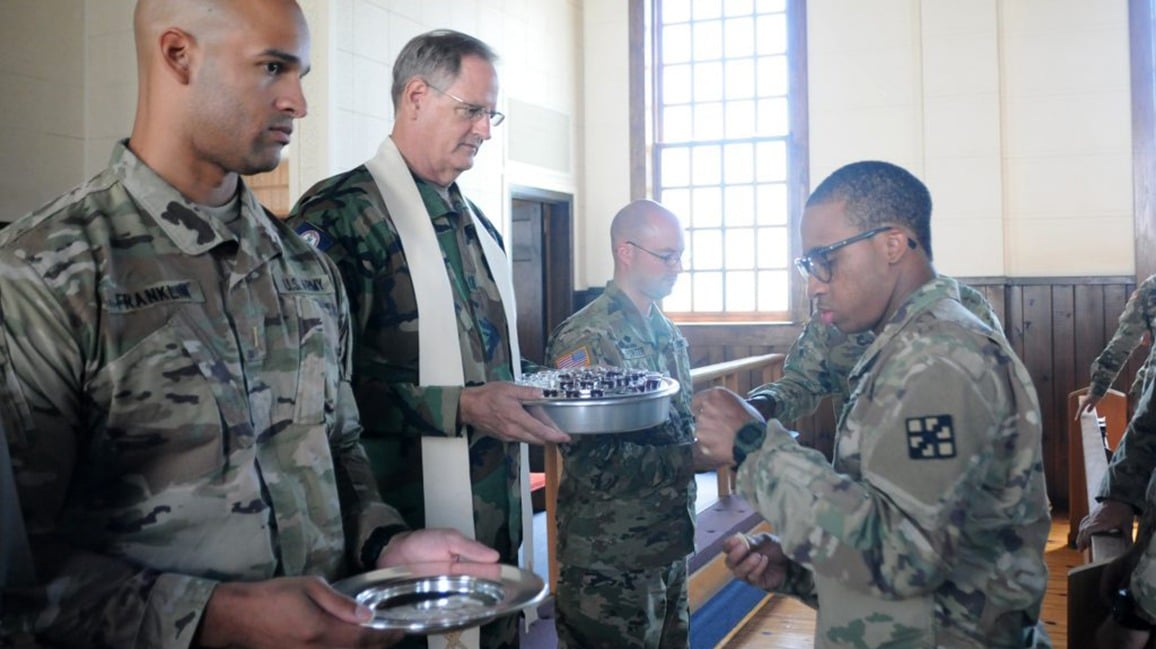 Elders would serve one weekend a month and two weeks in the summer
The Army National Guard needs ordained elders to serve as chaplains to provide pastoral care and support for on-duty soldiers. Chaplains serve one weekend a month and two weeks in the summer.
"The qualities of a chaplain is someone who can respect all religions and work with individuals from different backgrounds, including those with no religion," said Capt. Milton Gutierrez, a chaplain recruiter who has served as a chaplain for 11 years. "They need to be inclusive, tolerant and respectful."
Chaplains are given military rank, serve in non-combatant roles that are not required to carry a weapon and receive pay along with other benefits, including student-loan repayment. Training is required to learn basic military skills including military customs and courtesies, operations in field conditions and map reading.
Chaplains are there for the well-being of the soldiers. The relationships created extend beyond the days on duty, and chaplains may receive calls for support while off duty.
"You don't know what to expect and you are always on your toes – in a good way," Gutierrez said.
To serve as a chaplain, the Army National Guard is looking for ordained elders or those on the elder track who have been endorsed through their denomination and pass military-eligibility requirements. The United Methodist Church provides endorsement through the General Board of Higher Education and Ministry.
Currently, the Guard is looking to fill roles in the San Antonio/Austin area and Dallas-Fort Worth.
To learn more, email Capt. Milton Gutierrez. Learn more about getting an endorsement through The United Methodist Church. Learn more about the duties and requirements of being an Army National Guard Chaplain.
Published: Wednesday, March 11, 2020