Messy Church Bringing Children to Christ at Lakewood UMC

Creativity at the heart of helping teach the love of God
Lakewood UMC started a new space for new faces and it is messy … in a great way!
Messy Church is an idea that allows children and their families to experience God's presence. The initial Messy Church gathering successfully launched Jan. 13 with help from a New Faces News Spaces microgrant from the North Texas Conference.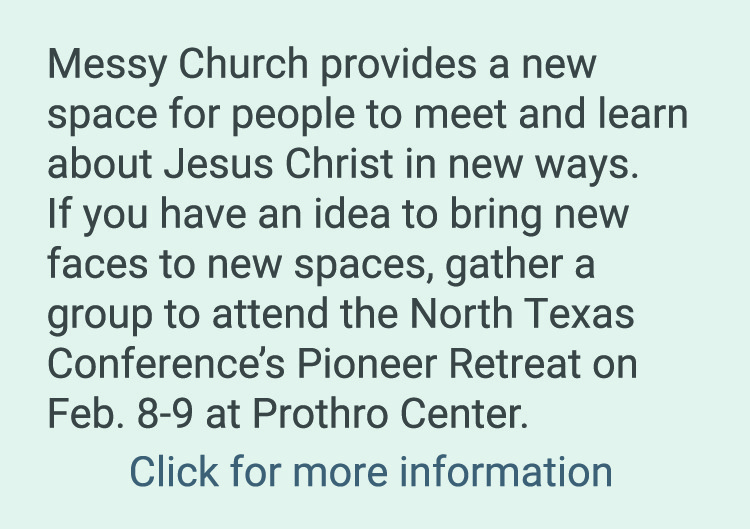 The neighborhood in which Lakewood UMC resides is growing with families moving in for the highly rated schools near the church. However, Lakewood UMC does not have many young families in regular attendance. Connecting with the neighborhood and families around them was the goal behind forming a new space in a creative way.
As part of the research, congregation members spoke with families from the community attending their Trunk or Treat in October. The families rated activities they would be interested in, with the majority favoring family service projects. Messy Church developed from those conversations.
"We are building a creative space for the children to reveal themselves and engage in a bible story in a creative way," said Lakewood UMC pastor Rev. Patrick Littlefield. "They are making room for the Holy Spirit to move among them.
"We're creating a model of church that draws heavily on the guiding influence of Messy Churches that were started in the United Kingdom, combined with the children's ministry insight of A Time For Children … and incorporating the most updated research-based educational practices used in public elementary schools."
Littlefield hopes, over the next year, that 40-50 new children and their parents/guardians gather in Messy Church.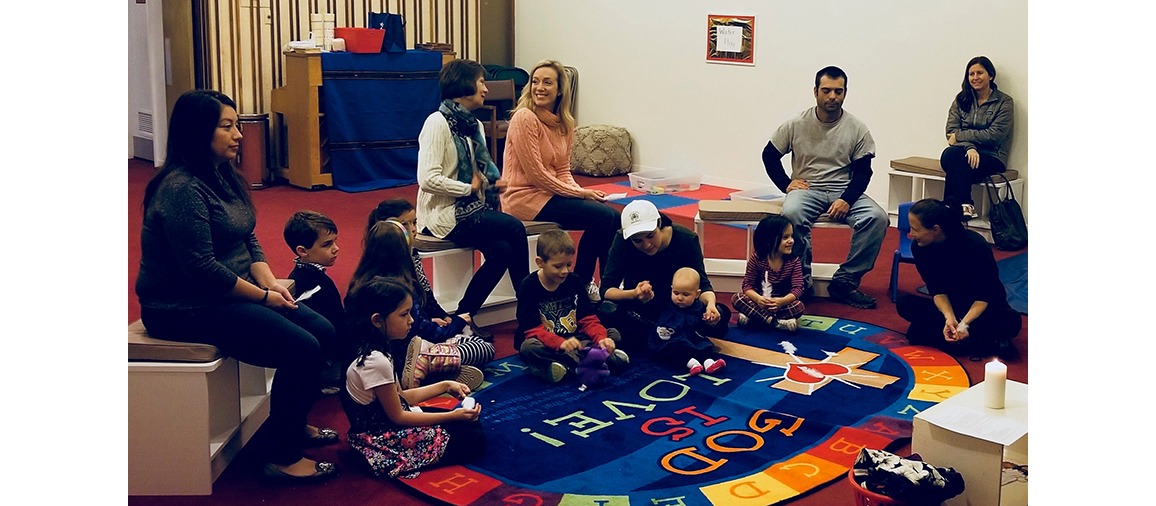 The perfect spot in the church to meet is the chapel, an underused room at the heart of the church that is a place for creativity and learning to flourish. Plans for the service include high-energy activities, creative expression of Bible stories and stations where children respond to Bible stories through arts and crafts. In addition, the prayer garden provides ways to encounter God through nature. Parents experience everything with their children but have a place to take a break when needed. Once a month, Messy Church will help the community through service projects.
Becky Heflin, congregation member of Lakewood UMC and Messy Church volunteer says, "Messy Church is a hands-on experiential engagement between kids and their Christ," said Becky Heflin, a Lakewood UMC member and Messy Church volunteer. "During our first meeting, the children enjoyed explaining their creations to their parents and friends and found it as a way to understand how much God loves everyone!"
Published: Wednesday, January 16, 2019