Lay Servant Ministries, Board of Laity Showcase Innovative Outreach

Session explored how to involve local church members in evangelism, social justice and missions
A quick math question: What percentage of The United Methodist Church is comprised of laity?
Would you believe the answer is more than 99 percent? And yet, members of this population are continually searching for ways to get involved at the local church level.
"A Common Fount of the Laity," a program co-sponsored by Lay Servant Ministries and the North Texas Conference Board of Laity, took place in August 2017 at Aldersgate UMC in Carrollton and showcased innovative ministries in the North Texas Conference across a variety of areas, including evangelism, social justice and missions. The event drew nearly 100 registrants this year, which is nearly four times as many who attended the gathering when it was first offered in 2015.
Herman Totten, the North Texas Conference's director of Lay Servant Ministries, said he is especially proud of the way the laity are witnessing to area congregations.
"Whether your congregation is small, medium or large, your laity can be equipped for discipleship and service through Lay Servant Ministries," he said. "When Lay Servants are called, equipped and effectively deployed, the missional results in the local church and community can empower the entire laity, resulting in congregations with hearts on fire to make disciples of Jesus Christ for the transformation of the world."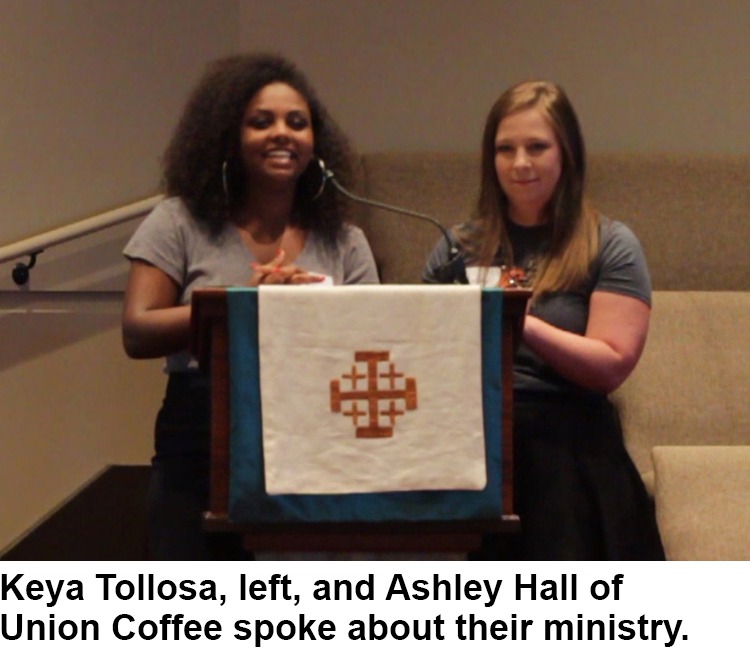 Lake Cities UMC member Susan Anderson, who was awarded the Harry Denman Award for Evangelism at the 2017 North Texas Annual Conference, said the planning committee decided this year to offer display space for ministries to engage with registrants.
"By doing this, we had churches of all sizes and all locations and from each of our four districts participate," Anderson said.
Marji Bishir Hill, community volunteer coordinator for the Hinton Rural Life Center in Hayesville, N.C., spoke on moving from a "serve us" to a service mentality on the missional continuum.
What followed were brief presentations on different ways that laity are serving in the North Texas Conference — from community gardens to coffee shops, from working with youth to working with other denominations.
"I came away feeling inspired and excited about the future of our conference," said Conference Lay Leader Jeff Bouis. "I believe the day was an inspiration and a motivation to our laity; it certainly was to me.
"Those who attended walked out with concrete ideas that can be implemented in their own local church or setting, and I wish every lay person in the conference could have been present."
Published: Tuesday, September 12, 2017